Games for MAC OS
Below you will find a list of mac games of various genres. Select from a range of fun arcades and puzzles, as well as hidden object adventure games for mac pro. Enjoy cool games for kids, such as Match 3 puzzles and family-friendly board games. Take advantage of free games mac download, and buy full version after a trial hour. Discover new free games for iMac every week and save up with daily deals and weekly game discounts. Subscribe to game newsletter and get top macbook pro games delivered to your email.
All Absolutist titles are available on Mac App Store. First of all it's the classic Bubble Shooter for Mac. Absolutist is also known for its Mysteriez hidden object game series, in which hidden numbers of letters are to be found. Most of games for macbook air are full versions only, but there is a number of free games for Apple Mac. For example, you may get a couple of our sport games on App Store free.
If you are not sure whether some title are compatible with your Mac OS X version, please, pay attention to the system requirements. They are specified on the product page and can ensure good performance of the best puzzle games on your computer.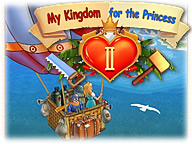 My Kingdom for the Princess II
A terrible dwarf has kidnapped a beautiful princes. Save Princess Helen and her kingdom, by stopping invaders and the terrible evildoer. You will meet magical beings, track down the miscreant and surmount the obstacles in this exciting game!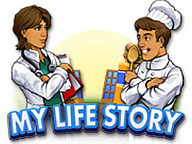 My Life Story
Survive the ordeals of modern day life as you strive toward the career of your dreams in My Life Story. As you explore the town, you'll uncover special events, intriguing encounters and even home furnishings that improve your weekend.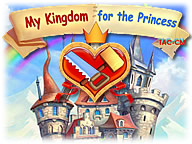 My Kingdom for the Princess
One day Princess Helen traveled across the lands, when all of a sudden, a tornado came and wreaked havoc on the lands. Arthur, a knight famed for his wit and courage, has answered duty's call! Now he will have to restore the ruined lands!
My Tribe
Shipwrecked on a beautiful tropical island, your brave little tribespeople must build a new home! Come back often to feed your tribe, clothe them, and look after the babies and children! There's so much to do with My Tribe!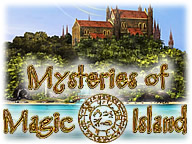 Mysteries of Magic Island
Survive the dangerous Magic Island and become a Grand Magician in Mysteries of Magic Island, a fun Hidden Object game! Find the enchanted items necessary to escape the Magic Island, and return to the Great Magic School successfully.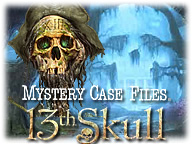 Mystery Case Files:
13th Skull
Sara Lawson is struck with tragedy when her husband mysteriously disappears. Sara's daughter, Magnolia, believes her father was kidnapped by the ghost of a vengeful pirate seeking to protect his lost fortune.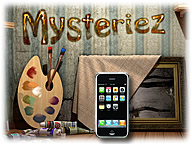 Mysteriez:
Hidden Numbers
Go through all these mystical locations to discover all the hidden numbers! Try your hand at fine art in Mysteriez!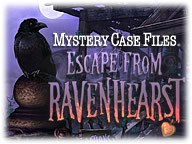 Mystery Case Files:
Escape Ravenhearst
Return once more to the haunted grounds of Ravenhearst Manor to uncover new details about this poignant saga!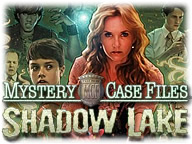 Mystery Case Files:
Shadow Lake
Only you can expose the evil that lurks in the depths of Shadow Lake. But beware... What you discover may haunt you forever.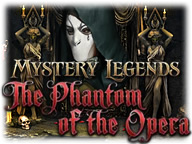 Mystery Legends:
Phantom of the Opera
The ruins of the opera house stand as a tomb to unrequited love. Though long abandoned, an undying ghost still wanders its halls, plotting the return of his heart's desire. Discover the history that haunts the opera house!
Mystery Legends:
Beauty and the Beast
Journey across magical lands, seek the help of fantastical friends, and overcome all obstacles to find the beauty within the beast!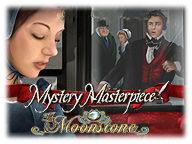 Mystery Masterpiece:
The Moonstone
Who stole the Moonstone diamond? Is it cursed? It's up to you to investigate and unravel the mystery! Investigate every person who was in the Victorian mansion at the time of the crime to locate the thief and try and find the ancient jewel!