Games for MAC OS
Below you will find a list of mac games of various genres. Select from a range of fun arcades and puzzles, as well as hidden object adventure games for mac pro. Enjoy cool games for kids, such as Match 3 puzzles and family-friendly board games. Take advantage of free games mac download, and buy full version after a trial hour. Discover new free games for iMac every week and save up with daily deals and weekly game discounts. Subscribe to game newsletter and get top macbook pro games delivered to your email.
All Absolutist titles are available on Mac App Store. First of all it's the classic Bubble Shooter for Mac. Absolutist is also known for its Mysteriez hidden object game series, in which hidden numbers of letters are to be found. Most of games for macbook air are full versions only, but there is a number of free games for Apple Mac. For example, you may get a couple of our sport games on App Store free.
If you are not sure whether some title are compatible with your Mac OS X version, please, pay attention to the system requirements. They are specified on the product page and can ensure good performance of the best puzzle games on your computer.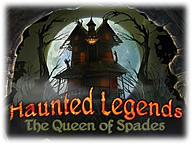 Haunted Legends:
The Queen of Spades
Captain Gerard Froussard has reached out to you for help. After Lieutenant Pierre Disparu disappears searching for a missing young lady, it's up to you to investigate the haunted mansion. Discover the secrets behind a magical deck of cards!
Haunted Manor:
Queen of Death
Dive into Haunted Manor: Queen of Death and save your sister before it's too late!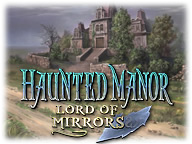 Haunted Manor:
Lord of Mirrors
After being trapped by the Lord of Mirrors, Stan needs you to guide him to safety! Use your hidden object skills to find valuable items and piece together perplexing puzzles. Discover why a beautiful mansion has been abandoned!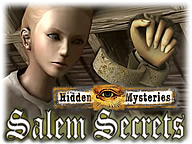 Hidden Mysteries:
Salem Secrets
Four young girls have been suffering from an outbreak of mysterious fits and bizarre tantrums. Rumors abound that the girls have been "afflicted" by local practitioners of Witchcraft, but nobody has yet been charged or tried.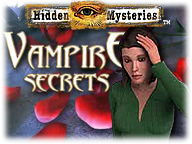 Hidden Mysteries:
Vampire Secrets
What was intended as a relaxing vacation to Savannah, Georgia for Claire Donnelly, quickly turned into one of adventure and mystery! Help Claire explain her terrifying visions in a dark Hidden Object Adventure game!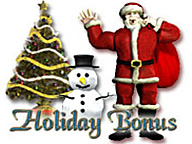 Holiday Bonus
It's a Holiday Bonus that the whole family will love! Make the right moves and your power gauge will build a bigger, brighter bonus blowout! This one's gonna snowball...so don't miss the festive fun!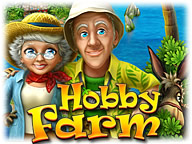 Hobby Farm
Harvest exotic fruits, manage free-roaming animals, and operate handmade machines in Hobby Farm! Work your farm under the gorgeous sun and help Jill with your Time Management talents.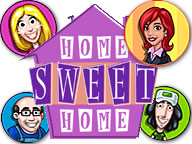 Home Sweet Home
You move into a new house and have no idea how to furnish it! Who do you call? How about the Home Sweet Home team? With simple controls, a fun style and an easy to use interface, Home Sweet Home is one creative gaming experience!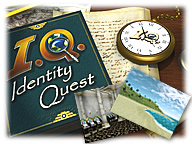 I.Q. Identity Quest
Solve the riddles of the Puzzle Cube and become a master of memory, logic, language, and more! It's six different games in one! I.Q. Identity Quest will keep you on your toes while sharpening your mind! Can you discover the ultimate truth?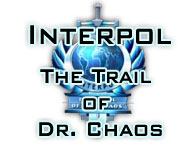 Interpol:
The Trail of Dr. Chaos
Can you stop the evil mastermind Dr. Chaos as he embarks on a global initiative of doom and destruction? Follow his trail world-wide and finally bring him to justice!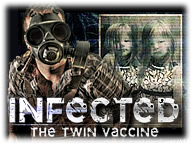 Infected:
The Twin Vaccine
Search for a missing girl who holds the key to stopping a global epidemic in Infected: The Twin Vaccine!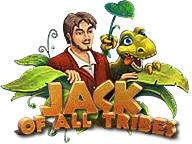 Jack of All Tribes
Help Jack travel to the past and rule a primitive tribe in Jack of All Tribes, a fun Time Management game!