Games for MAC OS
Below you will find a list of mac games of various genres. Select from a range of fun arcades and puzzles, as well as hidden object adventure games for mac pro. Enjoy cool games for kids, such as Match 3 puzzles and family-friendly board games. Take advantage of free games mac download, and buy full version after a trial hour. Discover new free games for iMac every week and save up with daily deals and weekly game discounts. Subscribe to game newsletter and get top macbook pro games delivered to your email.
All Absolutist titles are available on Mac App Store. First of all it's the classic Bubble Shooter for Mac. Absolutist is also known for its Mysteriez hidden object game series, in which hidden numbers of letters are to be found. Most of games for macbook air are full versions only, but there is a number of free games for Apple Mac. For example, you may get a couple of our sport games on App Store free.
If you are not sure whether some title are compatible with your Mac OS X version, please, pay attention to the system requirements. They are specified on the product page and can ensure good performance of the best puzzle games on your computer.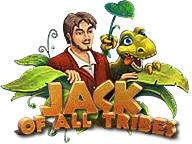 Jack of All Tribes
Help Jack travel to the past and rule a primitive tribe in Jack of All Tribes, a fun Time Management game!
Jane's Zoo
During Jane's travels across Europe, Asia and Africa, she's seen poor animals suffering under terrible conditions... Help Jane save the wild animals of the world...and their cute babies! Rare animals and wild nature are in your hands now!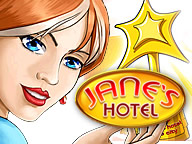 Jane's Hotel:
Family Hero
Jane's family business is in trouble! Help Jane earn enough money to buy back the hotels as soon as possible! Try this fresh sequel in the Jane's Hotel franchise today!
Jewel Match 2
Enter a mesmerizing match-three wonderland! Line up dazzling jewels and eliminate tiles across 150 levels of casual fun as you build majestic castles and enjoy spellbinding visuals and audio.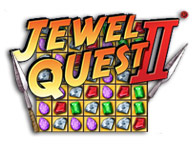 Jewel Quest 2
It's a story of adventure, love and betrayal! Join Professor Pack on the ultimate jewel matching quest across the world's richest continent! Safari, Zimbabwe ruins and Victoria Falls await for you! The adventure is up to you!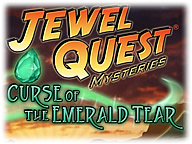 Jewel Quest Mysteries
Rupert and Emma plunge into another adventure-filled Jewel Quest through the land of ancient intrigue! Seek out treasures and jewels, hidden within stunning gardens and relic-laden palaces.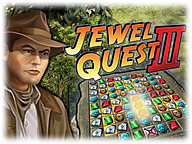 Jewel Quest III
Rupert and Emma decided to open a Museum. Their daughter Natalie is infected by spores. Rupert hopes to find a cure for Natalie and find the fabled Golden Jewel Board. He receives messages from someone who has the cure for Natalie.Who will it be?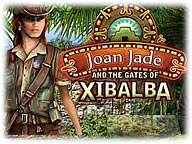 Joan Jade and the Gates of Xibalba
Three things stand between you and your children - a jungle teeming with danger, the ruins of an ancient Mayan tribe and a band of thugs - and you're not going to let any of them stop you! Take on the role of Joan Jade, archeologist of the year!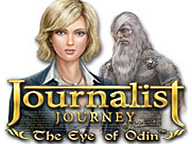 Journalist Journey:
The Eye of Odin
Travel to fantastic locations alongside Cathy as she searches for answers among the Hidden Objects. It's up to you to see that Cathy gets her story in Journalist Journey: The Eye of Odin!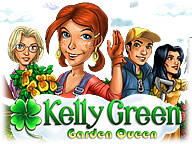 Kelly Green Garden Queen
Arrange floral bouquets with your own creative flair and bribe demanding businesswomen with lemonade. Do you have what it takes to expand the nursery from a few pots to oasis?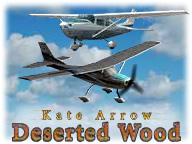 Kate Arrow:
Deserted Wood
Guide Kate deep into the jungle and help her to find lost grandfather in this fun hidden object game. Pack your bags and use your wits to avoid dangerous situations, and make it through a plane crash!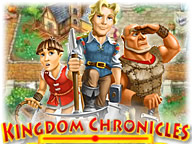 Kingdom Chronicles
Rescue the princess, defeat the villain, and save your homeland in Kingdom Chronicles!