Games for MAC OS
Below you will find a list of mac games of various genres. Select from a range of fun arcades and puzzles, as well as hidden object adventure games for mac pro. Enjoy cool games for kids, such as Match 3 puzzles and family-friendly board games. Take advantage of free games mac download, and buy full version after a trial hour. Discover new free games for iMac every week and save up with daily deals and weekly game discounts. Subscribe to game newsletter and get top macbook pro games delivered to your email.
All Absolutist titles are available on Mac App Store. First of all it's the classic Bubble Shooter for Mac. Absolutist is also known for its Mysteriez hidden object game series, in which hidden numbers of letters are to be found. Most of games for macbook air are full versions only, but there is a number of free games for Apple Mac. For example, you may get a couple of our sport games on App Store free.
If you are not sure whether some title are compatible with your Mac OS X version, please, pay attention to the system requirements. They are specified on the product page and can ensure good performance of the best puzzle games on your computer.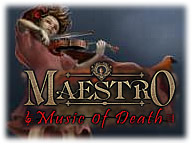 Maestro:
Music of Death
A mysterious illness has broken out and is causing an entire village to age rapidly and die! While you search for the source, find a little girl, who is trapped in the town!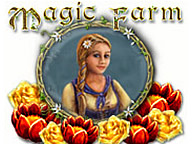 Magic Farm
In Magic Farm you take on the role of a savvy young entrepreneur with a magical green thumb. Grow a variety of flowers and fruit in this enchanting new Time Management game. Sell your flowers separately or make beautiful bouquets for maximum profits!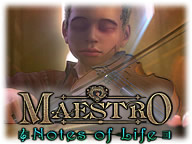 Maestro:
Notes of Life
Solve tricky puzzles to become a hero and complete your journey in Maestro: Notes of Life!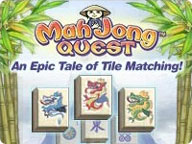 Mah Jong Quest
After three dragons wreak havoc over the empire, young Kwazi must use an ancient set of Mah Jong tiles to restore balance. Enjoy sweeping animations as you help Kwazi journey through the Orient, meet wise animal guides, and solve tricky puzzles.
Mahjongg:
Ancient Mayas
Experience classical Mahjongg or try one of the 11 unbelievable game variations. You will love the detailed graphics, the fantastic animations and the atmospheric music!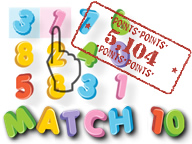 Match 10
Match 10 Puzzle is a unique match-3 puzzle game. You'll be surprised how fun and addicting Math can be!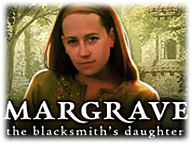 Margrave:
The Blacksmith's Daughter
The town of the Cyclops appears for a single day once every three hundred years, on an island lost to cartographers. On this Day of Alignment, the town rises and sets with the midsummer sun. Edwina embarks on a rescue mission into the town.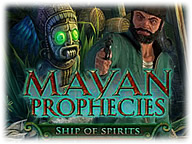 Mayan Prophecies:
Ship of Spirits
As you explore the vastness of a ship lost in time, what mysteries will you uncover amidst its Mayan idols, menacing sea creatures, and exotic treasures?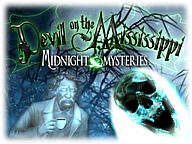 Midnight Mysteries:
Devil on Mississippi
Mark Twain's ghost has come to you seeking help. With Twain's help, you have to unravel the connections to try to set history straight in Midnight Mysteries: Devil on the Mississippi!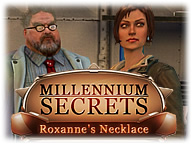 Millennium Secrets:
Roxanne's Necklace
Capture the culprit before it's too late in Millennium Secrets: Roxanne's Necklace! Help solve an ancient mystery and stop the evildoer from striking again! Find clues and work through a tangled chain of events in this exciting game!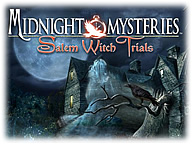 Midnight Mysteries:
Salem Witch Trials
The famed writer, Nathaniel Hawthorne, has died during a freak snow storm, and his ghost has come to you, asking for help. Travel back and forth in time from the scene of the author's demise to the 17th century and solve Hawthorne's death!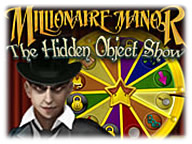 Millionaire Manor:
Hidden Object Show
Your grandfather has disappeared! The only clue he left is a cryptic message about a game show that no longer exists. Take on the challenges of The Hidden Object Show once more and save your fellow contestants from a gruesome fate!