Games for MAC OS
Below you will find a list of mac games of various genres. Select from a range of fun arcades and puzzles, as well as hidden object adventure games for mac pro. Enjoy cool games for kids, such as Match 3 puzzles and family-friendly board games. Take advantage of free games mac download, and buy full version after a trial hour. Discover new free games for iMac every week and save up with daily deals and weekly game discounts. Subscribe to game newsletter and get top macbook pro games delivered to your email.
All Absolutist titles are available on Mac App Store. First of all it's the classic Bubble Shooter for Mac. Absolutist is also known for its Mysteriez hidden object game series, in which hidden numbers of letters are to be found. Most of games for macbook air are full versions only, but there is a number of free games for Apple Mac. For example, you may get a couple of our sport games on App Store free.
If you are not sure whether some title are compatible with your Mac OS X version, please, pay attention to the system requirements. They are specified on the product page and can ensure good performance of the best puzzle games on your computer.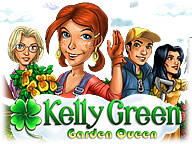 Kelly Green Garden Queen
Arrange floral bouquets with your own creative flair and bribe demanding businesswomen with lemonade. Do you have what it takes to expand the nursery from a few pots to oasis?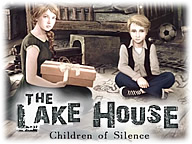 The Lake House:
Children of Silence
Long-forgotten memories bubble to the surface when the past invades the present in Lake House: Children of Silence!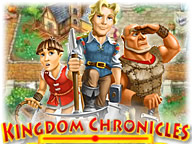 Kingdom Chronicles
Rescue the princess, defeat the villain, and save your homeland in Kingdom Chronicles!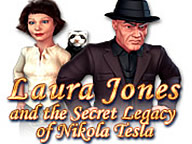 Laura Jones and Legacy of Nikola Tesla
Help young adventurer Laura Jones to discover Nikola Tesla's greatest invention! After receiving a mysterious package full of clues from the late Tesla, the hunt is on! Solve puzzles and collect all the parts needed to start Tesla's invention.
Leeloo's Talent Agency
Help a young movie fan use her talent for talent to create Hollywood superstars in this exciting time-management challenge. Help Leeloo to build her very own talent agency!
Living Legends:
Frozen Beauty
The Queen has chosen your sister as her successor, but are her promises too good to be true?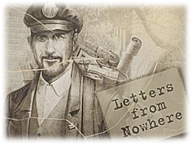 Letters from Nowhere
Help Audrey find her missing husband! After disappearing mysteriously, the only clue left behind are the Letters from Nowhere! Dramatic and captivating story, heaps of mysterious letters.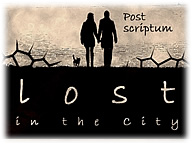 Lost in the City:
Post Scriptum
After being the guardians of the future, Hero and Ann are told to leave their city. When guardians had returned from their mission, they discovered that all citizens are asleep! Put the end to the curse and rescue the people in this game!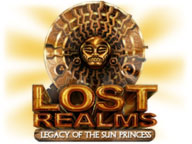 Lost Realms:
Legacy of the Sun Princess
Lately, Alexia has been experiencing many sleepless nights and disturbing dreams of ancient Incan times. Help Alexia make sense of the mysteries swarming her subconscious and find the ancient Incan treasure!
Love Chronicles:
Salvation
The evil Alura is back and this time she's attacking your homeland!
Lost Souls:
Enchanted Paintings
Bellas son disappears suddenly and after the police and FBI come up empty in their investigation, Bella decided to turn to forces beyond our world to find him in Lost Souls: Enchanted Paintings!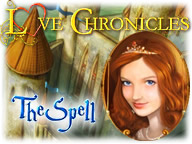 Love Chronicles:
The Spell
A young prince has been having the same dream and is summoned far from his home. Help him remove an evil curse that has caused a whole kingdom to be trapped in their dreams!