Games for MAC OS
Below you will find a list of mac games of various genres. Select from a range of fun arcades and puzzles, as well as hidden object adventure games for mac pro. Enjoy cool games for kids, such as Match 3 puzzles and family-friendly board games. Take advantage of free games mac download, and buy full version after a trial hour. Discover new free games for iMac every week and save up with daily deals and weekly game discounts. Subscribe to game newsletter and get top macbook pro games delivered to your email.
All Absolutist titles are available on Mac App Store. First of all it's the classic Bubble Shooter for Mac. Absolutist is also known for its Mysteriez hidden object game series, in which hidden numbers of letters are to be found. Most of games for macbook air are full versions only, but there is a number of free games for Apple Mac. For example, you may get a couple of our sport games on App Store free.
If you are not sure whether some title are compatible with your Mac OS X version, please, pay attention to the system requirements. They are specified on the product page and can ensure good performance of the best puzzle games on your computer.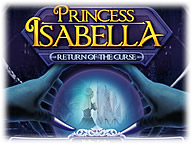 Princess Isabella:
Return of the Curse
Save the kingdom and follow the witch's evil path back to her lair. Defeat her for the last time with the help of your trusty Fairy sidekick and a new friend you met along the way in Princess Isabella: Return of the Curse!
Puppet Show:
Souls of the Innocent
A young girl has been asleep for a few days. She is considered to be cursed. So you will have to find out what happened with the girl and save the Souls of the Innocent in this enigmatic Hidden Object game.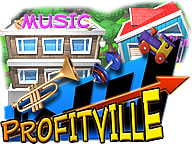 Profitville
Pack your puzzle skills for a trip that's full of box-shipping, brain-bending fun in the colorful town of Profitville! Once home to a bustling main street, Profitville's shops have fallen to ruin since the MegaMarts moved in.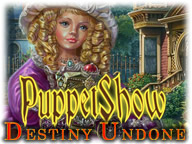 PuppetShow:
Destiny Undone
In the calm and peaceful town of Joyville the evil revisits the same family - Master and Felicia's!
Pure Hidden
Open mysterious boxes containing hidden objects, mechanisms, puzzles, logic and manipulation games, and a series of interactive surprises! Unlock beautiful wallpaper images as you dive deep into this dream-state adventure!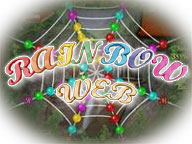 Rainbow Web
Embark on an adventure to the land of fairies and elves as you try and stop Spider, an evil wizard, who has cast a spell over fairy creatures and spun a web over their kingdom. Break the spell and return the land to sunshine!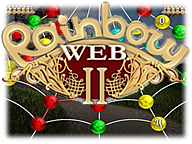 Rainbow Web 2
Rainbow Web 2 welcomes you again to the wonderful world of the Rainbow Kingdom! The Royal Palace is still in the grip of the Spider. So, a difficult journey lies ahead. What was begun must be finished!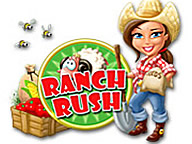 Ranch Rush
Rule the roost and reap the rewards in Ranch Rush! Harvest fresh produce, gather eggs from ostriches, collect honey from bees, whip up ketchup from tomatoes, and much more!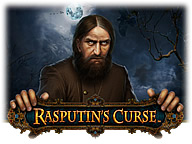 Rasputin's Curse
Rasputin's Curse: When Lora and Mark's marriage reaches a breaking point, she sets out on a journey to St. Petersburg, Russia, a city that has mysteriously fascinated her throughout her life. Help Lora in her adventure!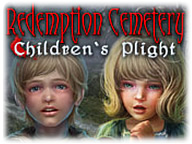 Redemption Cemetery:
Children's Plight
Learn the history of the evil warlock and find a way to stop him before it is too late! Help other spirits find peace as they help you find useful items and overcome challenging obstacles in Redemption Cemetery: Children's Plight!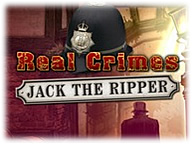 Real Crimes:
Jack the Ripper
Join Professor Francis Galton and Sir Melville Magnaghten as they explore London's East End in 1889, and track the legendary Jack the Ripper! Use brand new forensic sciences like fingerprinting and blood tests to search through the crime scenes.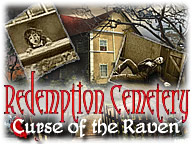 Redemption Cemetery:
Curse of the Raven
You will have to escape from the Redemption Cemetery, after getting into a car accident and being fallen into a trap of a mysterious graveyard. Help trapped ghosts free their souls and save their loved ones, using your hidden object skills!