Games for MAC OS
Below you will find a list of mac games of various genres. Select from a range of fun arcades and puzzles, as well as hidden object adventure games for mac pro. Enjoy cool games for kids, such as Match 3 puzzles and family-friendly board games. Take advantage of free games mac download, and buy full version after a trial hour. Discover new free games for iMac every week and save up with daily deals and weekly game discounts. Subscribe to game newsletter and get top macbook pro games delivered to your email.
All Absolutist titles are available on Mac App Store. First of all it's the classic Bubble Shooter for Mac. Absolutist is also known for its Mysteriez hidden object game series, in which hidden numbers of letters are to be found. Most of games for macbook air are full versions only, but there is a number of free games for Apple Mac. For example, you may get a couple of our sport games on App Store free.
If you are not sure whether some title are compatible with your Mac OS X version, please, pay attention to the system requirements. They are specified on the product page and can ensure good performance of the best puzzle games on your computer.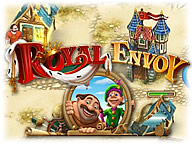 Royal Envoy
Take the King's challenge! Save the wonderful land of countless islands from merciless forces of nature! Think your way to triumph in this challenging and mesmerizing game of pirates, treasure and hot-air balloon adventures in Royal Envoy for Mac!

Runes of Avalon 2
Welcome to the once glorious empire of Avalon, now clouded by the darkness of the evil Morganna's spells. After defeating Morganna in an intense magical battle, Evelyne, the protector of Avalon, must now cleanse Avalon from the dark curse!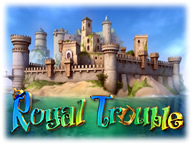 Royal Trouble
Princess Loreen and Prince Nathaniel found themselves prisoners in an enigmatic castle. And only by working together they can escape! Control both characters, explore different locations and try to escape from the kidnappers before it is too late!

Sable Maze:
Sullivan River
Every night you have the same nightmare. You see children wandering through a maze, crying for help. To stop them, you must return to Sullivan River Summer Camp to uncover what happened during that long-forgotten summer.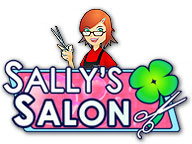 Sally's Salon
Help Sally spread her salon savvy in this colorful and engaging challenge! Work with Sally to beautify everyone from little old ladies to punk rockers in 10 unique salon locations.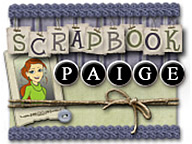 Scrapbook Paige
Search for objects and design scrapbook pages for customers in this upbeat hidden object game! It's time to get creative with Scrapbook Paige!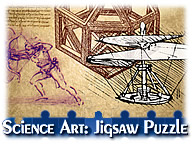 Science Art:
Jigsaw Puzzle
Science Art: Jigsaw Puzzle welcomes you in a fascinating and mysterious world of science!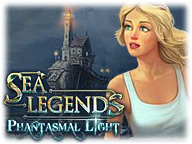 Sea Legends:
Phantasmal Light
Waking up on a mysterious island, Jane must now figure out what happened with her beloved Mike!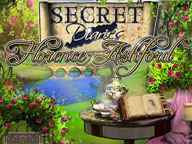 Secret Diaries:
Florence Ashford
Help Florence restore her family's fortune in Secret Diaries: Florence Ashford, a wonderful Hidden Object Puzzle Adventure game! In order to pay off her father's debt, and regain the Ashford family's riches, Florence is off to the Marquis Henry.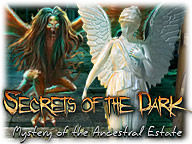 Secrets of the Dark:
Mystery Estate
You will have to challenge yourself as a professional who specializes in most tangled cases!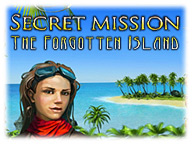 Secret Mission:
The Forgotten Island
World-renowned scientist Chanel Flores was sent to the Bermuda Triangle to investigate a mysterious island that has suddenly appeared there. Explore the island and try to help Flores come back to her ship in this exciting Hidden Object game!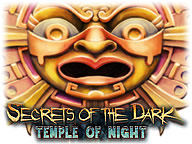 Secrets of the Dark:
Temple of Night
Your friend is kidnapped by three dark priests! Now they are getting ready to sacrifice him to provide the Demon of Darkness with limitless power, and it's up to you to stop them!