Games for MAC OS
Below you will find a list of mac games of various genres. Select from a range of fun arcades and puzzles, as well as hidden object adventure games for mac pro. Enjoy cool games for kids, such as Match 3 puzzles and family-friendly board games. Take advantage of free games mac download, and buy full version after a trial hour. Discover new free games for iMac every week and save up with daily deals and weekly game discounts. Subscribe to game newsletter and get top macbook pro games delivered to your email.
All Absolutist titles are available on Mac App Store. First of all it's the classic Bubble Shooter for Mac. Absolutist is also known for its Mysteriez hidden object game series, in which hidden numbers of letters are to be found. Most of games for macbook air are full versions only, but there is a number of free games for Apple Mac. For example, you may get a couple of our sport games on App Store free.
If you are not sure whether some title are compatible with your Mac OS X version, please, pay attention to the system requirements. They are specified on the product page and can ensure good performance of the best puzzle games on your computer.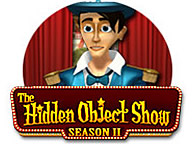 The Hidden Object Show Season II
Do you think you have what it takes to compete in this season of The Hidden Object Show? Test your skills of observation in this dizzying whirlwind tour of a wacky amusement park!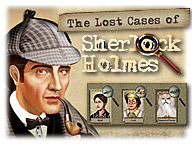 The Lost Cases of Sherlock Holmes
The Lost Cases of Sherlock Holmes is a lavish mystery adventure game, featuring 16 unique cases of forgery, espionage, theft, murder and more! Investigate hundreds of potentially relevant clues and lively characters in each mysterious story!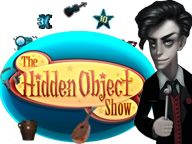 The Hidden Object Show
It's time for The Hidden Object Show! You'll be given a series of challenging assignments and, if you are successful, you'll win great prizes as well as have the ultimate shot at 5 million dollars! Do you have the skills to be the best?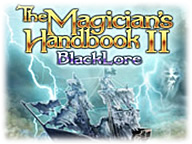 The Magician's Handbook II:
BlackLore
Can you stop the evil magician pirate BlackLore? The enchanted "Magician's Handbook" will be your guide in a world of sorcery and mystery. Find keys to unlock secret items as you interact with an animated and spooky world!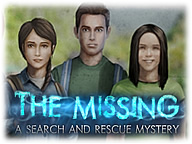 The Missing:
A Search and Rescue Mystery
A group of college students have gone missing from a remote island in the Pacific Ocean. You are called in to rescue them, but nothing is as it seems as the island is haunted by a mysterious evil!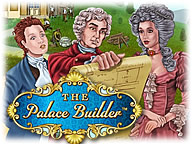 The Palace Builder
As a young, unknown architect in 18th century France, you're looking for your chance to impress the Queen. Design and manage the construction of the most beautiful structures in the kingdom!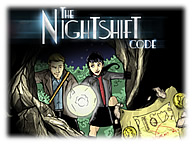 The Nightshift Code
Discover, decode and delight with hidden treasures and locked puzzles! The Nightshift Code is a hidden object adventure game that will take you on a mysterious trip! It's all there waiting for you in The Nightshift Code!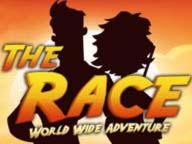 The Race
Get ready for a new adventure that combines classic hidden object fun with reality TV craziness! Do you have what it takes to compete against 5 cut-throat teams in a worldwide contest that spans 30 locations?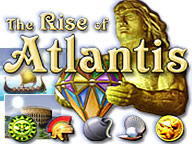 The Rise of Atlantis
Find a way to bring the legendary continent of Atlantis back to the surface and restore it to its might. Enjoy extraordinary puzzle game with spectacular new features, handy bonuses and explosive power-ups you set out on an adventurous quest!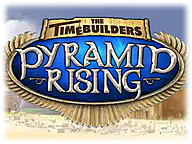 The Timebuilders:
Pyramid Rising
Bring hope to the people of Egypt in The Timebuilders: Pyramid Rising, an exciting Time Management game! Hire workers, manage resources, build structures and gather stone all while fending off alligator attacks and more!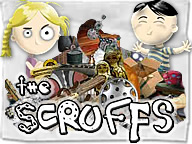 The Scruffs
The Scruffs need your help to save their beloved family home from being sold! Grandpa Scruff has a solution - a scavenger hunt to recover his valuable artifacts. The Scruffs - laugh at their witty family banter and fall in love with their charm!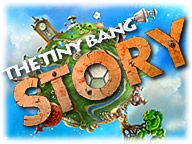 The Tiny Bang Story
Save the population of Tiny Planet in The Tiny Bang Story, a fun Hidden Object Adventure game. Explore different locations and solve numerous puzzles to fix the important machines needed to repair Tiny Planet.