Games for MAC OS
Below you will find a list of mac games of various genres. Select from a range of fun arcades and puzzles, as well as hidden object adventure games for mac pro. Enjoy cool games for kids, such as Match 3 puzzles and family-friendly board games. Take advantage of free games mac download, and buy full version after a trial hour. Discover new free games for iMac every week and save up with daily deals and weekly game discounts. Subscribe to game newsletter and get top macbook pro games delivered to your email.
All Absolutist titles are available on Mac App Store. First of all it's the classic Bubble Shooter for Mac. Absolutist is also known for its Mysteriez hidden object game series, in which hidden numbers of letters are to be found. Most of games for macbook air are full versions only, but there is a number of free games for Apple Mac. For example, you may get a couple of our sport games on App Store free.
If you are not sure whether some title are compatible with your Mac OS X version, please, pay attention to the system requirements. They are specified on the product page and can ensure good performance of the best puzzle games on your computer.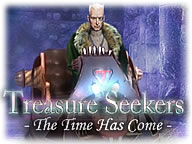 Treasure Seekers:
The Time Has Come
The time has come for Nelly and Tom to stop a potential catastrophe and save the world! With new powerful devices, such as the Ring of Time and the X-Glass, Nelly and Tom must go on their most exciting adventure yet!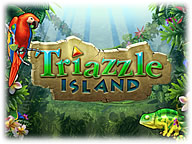 Triazzle Island
Solve unique brain teasers and play through incredible Puzzles as you discover the incredible secrets of Triazzle Island! Uncover the story of the puzzle's beginnings as you explore amazing features like zen play.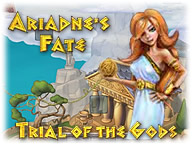 Trial of the Gods:
Ariadne's Journey
The saga of Princess Ariadne continues! Prince Theseus has been captured by cruel Amazons and it's up to you to help Ariadne on her dangerous and exciting journey to save her beloved!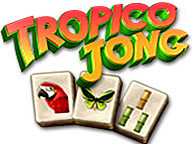 Tropico Jong
Grab your camera and go on a butterfly expedition through Tropico Island! How many butterflies can you discover? Play Tropico Jong today and see for yourself!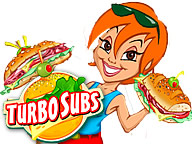 Turbo Subs
Fans of fast-action time management games are about to embark on a tasty new venture...this time in New York City! With loads of upgrades, secret sauces and more, Turbo Subs is a tasty treat for all!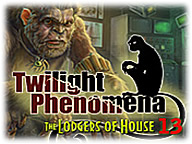 Twilight Phenomena:
Lodgers of House 13
It's 1980s England and there's a beautiful 3-floor mansion in the shade of branchy trees. But bloody things are happening inside of this house. Guests are beheaded, and with every new victim humankind is getting closer to meeting a horrible monster.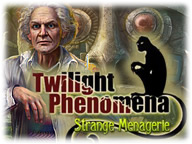 Twilight Phenomena:
Strange Menagerie
Escape from a mysterious house filled with dangerous creatures in Twilight Phenomena: Strange Menagerie!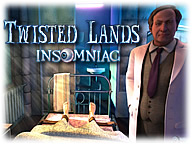 Twisted Lands:
Insomniac
Help Angel figure out what is real and what is in her head as she attempts to escape from a Mental Hospital! Explore a haunting environment as you go on Angel's mystifying quest!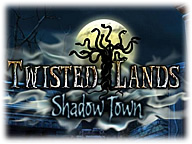 Twisted Lands:
Shadow Town Collector's E
A young couple enjoyed boating trip. But something terrible happened... your wife disappeard! Don't you afraid to dive into the world of fear to reveal the secrets of the enigmatic island in this interesting Hidden Object Puzzle Adventure game?

Unsolved Mystery Club:
Ancient Astronaut
Five explorers have disappeared while searching for evidence of Ancient Astronauts! Join the Unsolved Mystery Club in the hunt for the missing explorers and unlock ancient secrets of the past.

Twisted:
A Haunted Carol
Scrooge's victim lies motionless with a knife in his back. There aren't any witnesses... or are there? Travel back and forward in time to get help from the Ghosts of Christmas Past, Present and Future in this Hidden Object Puzzle Adventure game.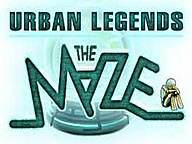 Urban Legends:
The Maze
During an incredibly popular reality show, The Maze, the transmission is mysteriously stopped. The families of the missing contestants are totaly confused!