Adventure games for MAC OS
Reading books is the vestige of the past. In the prime of the hi-tech epoch it's time to plunge into the story as one of the characters. That's what the best adventure games are about. Discover the secrets of lost civilizations, search for the powerful legendary artifacts and investigate complex crimes sitting before your computer. Whether you prefer adventure games for girls or boys, thrillers or romantic games, this page is a must-have in your bookmarks toolbar.
Considering the immense range of titles and sophisticated users' tastes, today it is a trend to give players get all at once by mixing elements of different genres. Thus, if you are not against of completing a few hidden object scenes and solving a couple of puzzles on your way through the storyline, you would probably find HOPA games worth your attention. Although old-school quests are quite a rare treat nowadays, we still keep track of classic adventure games for Mac pro and will definitely inform you of any observable release. Subscribe to our weekly newsletter and download new adventure games for Mac free.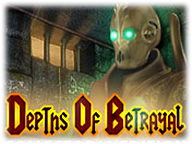 Depths of Betrayal
Protect the people of the town and figure out why the machine turned its back on its creator and went berserk.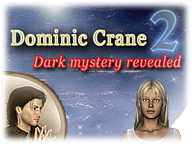 Dominic Crane 2:
Dark Mystery Revealed
Dominic Crane's been dreaming about mysterious places he's never been to. He visits a shrink who helps him uncover a dark mystery from his childhood!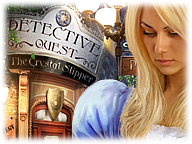 Detective Quest:
The Crystal Slipper
A man shows up on your doorstep asking you to track down the woman he loves. It would be just another "missing persons" case, except the only thing you have to go on is a crystal slipper...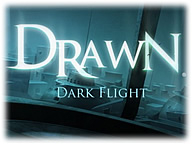 Drawn:
Dark Flight Collector's Edition
A young girl with an excellent ability to make her paintings come to life is chased by an awful king. Iris has escaped from the Tower, but she needs your help! Rescue a future queen, by revealing the secrets of magical worlds of Stonebriar Kingdom!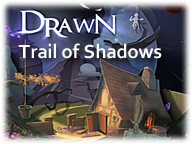 Drawn:
Trail of Shadows
Become a part of the story by following clues scattered throughout paintings to save a boy with the power to create painted worlds!
Dream Chronicles:
The Chosen Child
Unlock the secrets of the mysterious fairy realm in the third installment of the award-winning Dream Chronicles series!
Dream Chronicles:
The Book of Water
With her father gravely ill and her mother missing, Lyra must find a way to break the spell. Journey through beautifully enchanted places, solve challenging puzzles, and seek answers to save Lyra's hometown in Dream Chronicles: The Book of Water!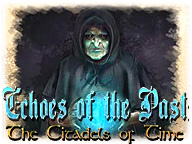 Echoes of the Past:
The Citadels of Time
Be ready for an exciting journey that will start from the Dark Middle Ages and end in the present times!
Eden's Quest
You are Eden Hunt, a famous archaeologist, who embarks on a breathtaking treasure hunt in an isolated island whose owner is...very discreet. Play Eden's Quest, a subtle blend of adventure and challenges, with a smattering of hidden objects!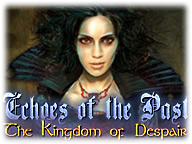 Echoes of the Past:
Kingdom of Despair
Test your wits as you gather the missing amulets, restore the lives of the cursed characters - and open the portal to return home!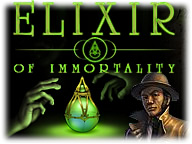 Elixir of Immortality
Go to the island to find a murderer in Elixir of Immortality! Gather evidences and trace the criminal in this interesting game. Exploring the enigmatic island, discover ancient secrets and find Elixir of Immortality! Don't you want to be a hero?