Adventure games for MAC OS
Reading books is the vestige of the past. In the prime of the hi-tech epoch it's time to plunge into the story as one of the characters. That's what the best adventure games are about. Discover the secrets of lost civilizations, search for the powerful legendary artifacts and investigate complex crimes sitting before your computer. Whether you prefer adventure games for girls or boys, thrillers or romantic games, this page is a must-have in your bookmarks toolbar.
Considering the immense range of titles and sophisticated users' tastes, today it is a trend to give players get all at once by mixing elements of different genres. Thus, if you are not against of completing a few hidden object scenes and solving a couple of puzzles on your way through the storyline, you would probably find HOPA games worth your attention. Although old-school quests are quite a rare treat nowadays, we still keep track of classic adventure games for Mac pro and will definitely inform you of any observable release. Subscribe to our weekly newsletter and download new adventure games for Mac free.
Agency of Anomalies:
Last Performance
Take on the task of exposing a secret brotherhood called The Seekers and save the performers of the theatre who became the brotherhood's victims!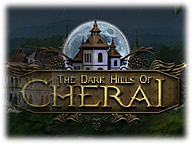 The Dark Hills of Cherai
After hearing the story of a great adventurer named Wyatt, and the treasure hidden in his home, a young boy named Arjun decides to find it for himself. But an evil magician is waiting to kidnap him. Save the boy and find the legendary treasure!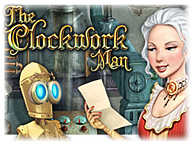 The Clockwork Man
Join Miranda Calomy and her helpful sidekick, Sprocket, on a transcontinental adventure of perplexing puzzles in a rich Victorian setting. Featuring unique scroll and zoom gameplay, and an innovative hint system, this is an experience for all ages!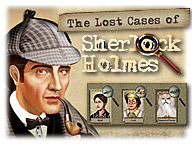 The Lost Cases of Sherlock Holmes
The Lost Cases of Sherlock Holmes is a lavish mystery adventure game, featuring 16 unique cases of forgery, espionage, theft, murder and more! Investigate hundreds of potentially relevant clues and lively characters in each mysterious story!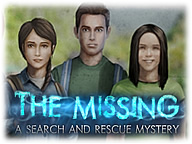 The Missing:
A Search and Rescue Mystery
A group of college students have gone missing from a remote island in the Pacific Ocean. You are called in to rescue them, but nothing is as it seems as the island is haunted by a mysterious evil!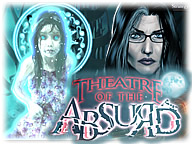 Theatre of the Absurd
The ancient theatre in the lonely winter mountains becomes an arena of spiritual war in Theatre of the Absurd!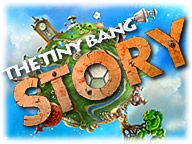 The Tiny Bang Story
Save the population of Tiny Planet in The Tiny Bang Story, a fun Hidden Object Adventure game. Explore different locations and solve numerous puzzles to fix the important machines needed to repair Tiny Planet.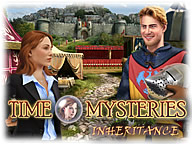 Time Mysteries:
Inheritance
You have a great possibility to travel through the time with Vivien, who can visit the past. Join the girl in her journey to find her father, who was kidnapped. A mysterious crystal ball will will help you!
Timeless:
The Forgotten Town
Explore the mysterious city and solve its riddles to uncover the roots of a terrible disaster. Free yourself from the timeless trap as quickly as you can since the Chronometron is counting off the seconds of your life.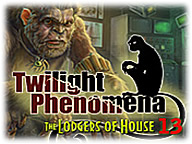 Twilight Phenomena:
Lodgers of House 13
It's 1980s England and there's a beautiful 3-floor mansion in the shade of branchy trees. But bloody things are happening inside of this house. Guests are beheaded, and with every new victim humankind is getting closer to meeting a horrible monster.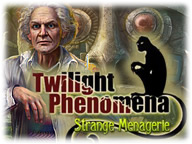 Twilight Phenomena:
Strange Menagerie
Escape from a mysterious house filled with dangerous creatures in Twilight Phenomena: Strange Menagerie!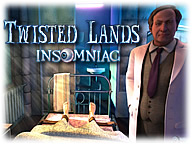 Twisted Lands:
Insomniac
Help Angel figure out what is real and what is in her head as she attempts to escape from a Mental Hospital! Explore a haunting environment as you go on Angel's mystifying quest!