Adventure games for MAC OS
Reading books is the vestige of the past. In the prime of the hi-tech epoch it's time to plunge into the story as one of the characters. That's what the best adventure games are about. Discover the secrets of lost civilizations, search for the powerful legendary artifacts and investigate complex crimes sitting before your computer. Whether you prefer adventure games for girls or boys, thrillers or romantic games, this page is a must-have in your bookmarks toolbar.
Considering the immense range of titles and sophisticated users' tastes, today it is a trend to give players get all at once by mixing elements of different genres. Thus, if you are not against of completing a few hidden object scenes and solving a couple of puzzles on your way through the storyline, you would probably find HOPA games worth your attention. Although old-school quests are quite a rare treat nowadays, we still keep track of classic adventure games for Mac pro and will definitely inform you of any observable release. Subscribe to our weekly newsletter and download new adventure games for Mac free.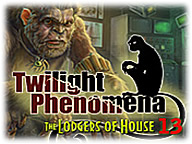 Twilight Phenomena:
Lodgers of House 13
It's 1980s England and there's a beautiful 3-floor mansion in the shade of branchy trees. But bloody things are happening inside of this house. Guests are beheaded, and with every new victim humankind is getting closer to meeting a horrible monster.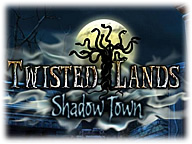 Twisted Lands:
Shadow Town Collector's E
A young couple enjoyed boating trip. But something terrible happened... your wife disappeard! Don't you afraid to dive into the world of fear to reveal the secrets of the enigmatic island in this interesting Hidden Object Puzzle Adventure game?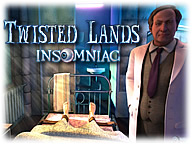 Twisted Lands:
Insomniac
Help Angel figure out what is real and what is in her head as she attempts to escape from a Mental Hospital! Explore a haunting environment as you go on Angel's mystifying quest!

Twisted:
A Haunted Carol
Scrooge's victim lies motionless with a knife in his back. There aren't any witnesses... or are there? Travel back and forward in time to get help from the Ghosts of Christmas Past, Present and Future in this Hidden Object Puzzle Adventure game.

Unsolved Mystery Club:
Ancient Astronaut
Five explorers have disappeared while searching for evidence of Ancient Astronauts! Join the Unsolved Mystery Club in the hunt for the missing explorers and unlock ancient secrets of the past.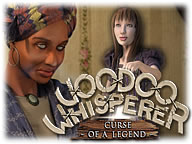 Voodoo Whisperer:
Curse of a Legend
The entire town has been put into a deep, dark sleep by a mysterious evil force. Now young Lillian must find allies and uncover the dark secrets of voodoo!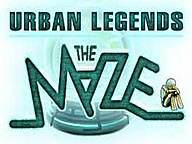 Urban Legends:
The Maze
During an incredibly popular reality show, The Maze, the transmission is mysteriously stopped. The families of the missing contestants are totaly confused!

City of Fools
Find the mayor and complete your quest for laughs in the funniest hidden object quest ever!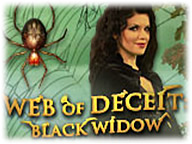 Web of Deceit:
Black Widow
Follow a trail of clues and dead husbands as you explore this once picturesque town now at the mercy of the Black Widow and her mechanical minions.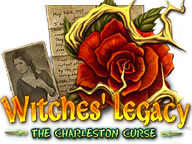 Witches' Legacy:
The Charleston Curse
The Charlestons have been systematically killed by a witch and now it's up to you to protect Lynn!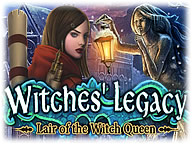 Witches Legacy:
Lair of the Witch Queen
The Witch Queen's evil plan comes to pass in Witches' Legacy: Lair of the Witch Queen, a cunning Hidden-Object Puzzle Adventure game.