Arcade & Action games for MAC OS
If you would like to play action games, absolutist.com is your starting point. Discover the great variety of genres and pick top marble popper titles, awesome arcade games, platformers and more. All of them feature family-friendly gameplay and extremely high addictivity level. You have been warned! One of such fun arcade games for Mac is Bubble Shooter in which marble popper mechanics acquires some collapse games elements. Among other classic arcade games that enjoy unfading popularity are tetris and lines in their countless variations.
All action games for Mac are free to download. This means that you don't have to pay for a game before you give it a try. We strongly recommend that you take advantage of this opportunity in order to check the fun factor and performance of the chosen arcade on your computer. You are also welcome to subscribe to your Mac games newsletter to be updated about the best action games that come out worldwide. Never miss holiday game discounts, special offers and free arcade games giveaways any more.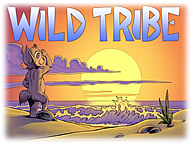 Wild Tribe
Can you help evolve the Wobblies into a tribe of foragers, doctors, builders and guards before it's too late?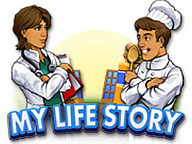 My Life Story
Survive the ordeals of modern day life as you strive toward the career of your dreams in My Life Story. As you explore the town, you'll uncover special events, intriguing encounters and even home furnishings that improve your weekend.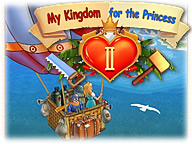 My Kingdom for the Princess II
A terrible dwarf has kidnapped a beautiful princes. Save Princess Helen and her kingdom, by stopping invaders and the terrible evildoer. You will meet magical beings, track down the miscreant and surmount the obstacles in this exciting game!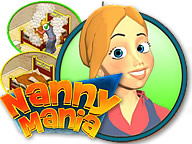 Nanny Mania
Nanny Mania puts you in the heart of what it takes to maintain a household. We start you off easy with a child, Mom, and Dad, but as you get more proficient, the job does not get easier.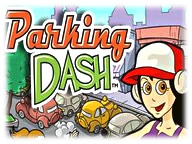 Parking Dash
Meet Karma, Flo's hip friend, who is going to start her own parking business! You'll have to be quick to click as you rack, track, and even stack automotive gems from every corner of DinerTown. Hop in now!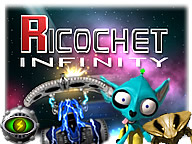 Ricochet Infinity
Ricochet around the Galaxy in this dynamically brilliant breakout action game! Trek across 216 awesome levels, with thousands more online, earning new ranks in the Galactic Tournament, by yourself or with a friend.
Pop-A-Tronic
It's a bubble popping bonanza! As bubbles fill the screen you'll have to pop them out of your way! A fast paced, arcade puzzler, Pop-A-Tronic is packed with explosive challenges, power ups, game modes, cool tunes and more!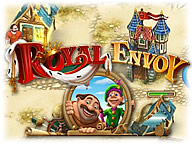 Royal Envoy
Take the King's challenge! Save the wonderful land of countless islands from merciless forces of nature! Think your way to triumph in this challenging and mesmerizing game of pirates, treasure and hot-air balloon adventures in Royal Envoy for Mac!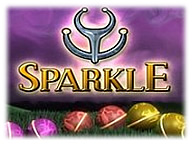 Sparkle
Use your puzzle skills to free the Crowberry Woods from the shadow of Darkness in this exciting action-puzzler! Use your Orb Slinger to shoot colored spheres into groups of three or more and reclaim every corner of this once vibrant forest.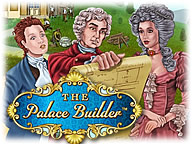 The Palace Builder
As a young, unknown architect in 18th century France, you're looking for your chance to impress the Queen. Design and manage the construction of the most beautiful structures in the kingdom!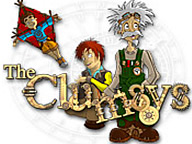 The Clumsys
Tim and his mischievous friends have gotten themselves into quite a pickle! They discovered Grandpa's latest invention, The Time Machine, and have teleported themselves to different time periods!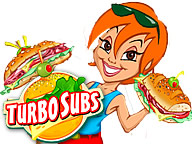 Turbo Subs
Fans of fast-action time management games are about to embark on a tasty new venture...this time in New York City! With loads of upgrades, secret sauces and more, Turbo Subs is a tasty treat for all!