Hidden Object games for MAC OS
There is nothing like new hidden object games to ensure an incredible weekend. Just as good books, they give you an opportunity to get completely involved in the story and live through the adventure. However, unlike fiction, they also feature exciting music surrounding to perfect your immersion in the story unfold. As you explore gorgeous locations in search for hidden objects and clues, you may also encounter smart brain-teasers and original mini-games to solve.
Best hidden object adventure games often have sequels or prequels. Let us give some recommendations to players new to the genre. If you prefer sweet games and fairy worlds, try Awakening and Spirits of Mystery series. Hallowed Legends, Enigmatis, PuppetShow and Danse Macabre are must-have titles for mystery games addicts and those who enjoy dark ghost stories. Nowadays most popular TV shows also come up as detective games. Castle, Criminal Minds, Murder She Wrote and Paranormal State are just few examples of the kind. Whatever topic you decide to start with, Absolutist remains your source of best hidden object games for Mac OS X.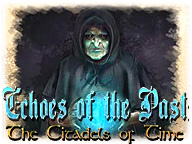 Echoes of the Past:
The Citadels of Time
Be ready for an exciting journey that will start from the Dark Middle Ages and end in the present times!
Eden's Quest
You are Eden Hunt, a famous archaeologist, who embarks on a breathtaking treasure hunt in an isolated island whose owner is...very discreet. Play Eden's Quest, a subtle blend of adventure and challenges, with a smattering of hidden objects!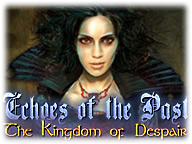 Echoes of the Past:
Kingdom of Despair
Test your wits as you gather the missing amulets, restore the lives of the cursed characters - and open the portal to return home!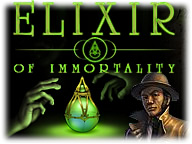 Elixir of Immortality
Go to the island to find a murderer in Elixir of Immortality! Gather evidences and trace the criminal in this interesting game. Exploring the enigmatic island, discover ancient secrets and find Elixir of Immortality! Don't you want to be a hero?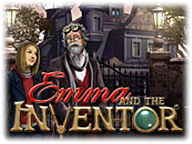 Emma and the Inventor
Save Emma's grandfather who has accidentally trapped himself in a mysterious void in Emma and the Inventor! Put the machine back together and create fuel for it in this beautiful Hidden Object Puzzle Adventure game!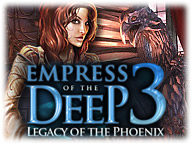 Empress of the Deep 3:
Legacy of Phoenix
After vanquishing her evil twin, Pandora, Empress Anna must find her lost tribe in Empress of the Deep 3: Legacy of the Phoenix!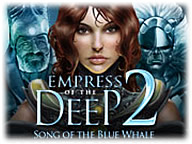 Empress of the Deep 2
Find your way to a mystical floating cloud city in the sky, explore the gorgeous Sky Castle, seek out the four Children of Light and save them from the twisted clutches of the Evil Empress Pandora!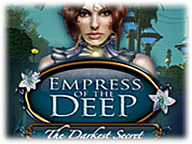 Empress of the Deep
A beautiful young woman wakes up in a vast and mysterious undersea temple complex, not knowing who or where she is. She soon learns that she has been frozen for over a century. Now she must escape the crypt and unravel the mystery!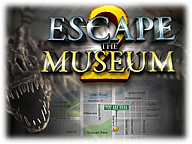 Escape the Museum 2
Help David reach his wife and daughter, who became trapped in the museum across town, after a devastating earthquake rocks the city. David must reach his family before nightfall, can you help him?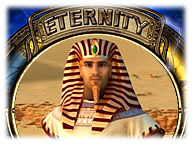 Eternity
After inventing the time machine, your grandfather decided to experiment on himself and is sent hurtling through time. Use your courage and puzzle-solving skills to travel through time and find him somewhere in Eternity!
Escape the Museum
Susan Anderson has brought her daughter Caitlin to work for the day at the National Museum of History. What began as an exciting day, ends in devastating suspense when, just after closing, an earthquake rocks the city! Can you help Susan escape?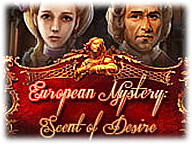 European Mystery:
Scent of Desire
Stop a maniac's murderous trail of fragrance and deception in European Mystery: Scent of Desire!