Hidden Object games for MAC OS
There is nothing like new hidden object games to ensure an incredible weekend. Just as good books, they give you an opportunity to get completely involved in the story and live through the adventure. However, unlike fiction, they also feature exciting music surrounding to perfect your immersion in the story unfold. As you explore gorgeous locations in search for hidden objects and clues, you may also encounter smart brain-teasers and original mini-games to solve.
Best hidden object adventure games often have sequels or prequels. Let us give some recommendations to players new to the genre. If you prefer sweet games and fairy worlds, try Awakening and Spirits of Mystery series. Hallowed Legends, Enigmatis, PuppetShow and Danse Macabre are must-have titles for mystery games addicts and those who enjoy dark ghost stories. Nowadays most popular TV shows also come up as detective games. Castle, Criminal Minds, Murder She Wrote and Paranormal State are just few examples of the kind. Whatever topic you decide to start with, Absolutist remains your source of best hidden object games for Mac OS X.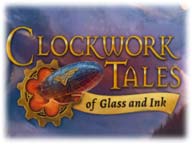 Clockwork Tales:
Of Glass and Ink
Stop the earthquakes before more cities fall in this thrilling Hidden-Object Puzzle Adventure game!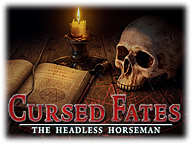 Cursed Fates:
The Headless Horseman
The legend of a terrifying creature returned from hell in Cursed Fates: The Headless Horseman!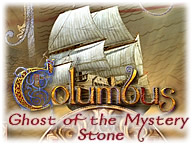 Columbus:
Ghost of the Mystery Stone
After crashing his ship, and being tossed overboard, Columbus sees a beautiful apparition reaching out to him. Waking up on a mysterious island, Columbus begins to explore his surroundings and stumbles upon ancient treasures and perplexing puzzles.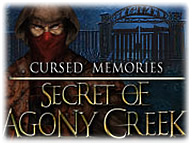 Cursed Memories:
Secret Of Agony Creek
Start your adventures waking up chained to the floor of a bletcherous cabin in Cursed Memories: Secret of Agony Creek!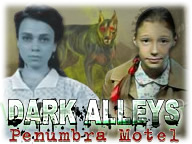 Dark Alleys:
Penumbra Motel
During a road trip your friend's daughter is kidnapped by a mysterious man in Dark Alleys: Penumbra Motel!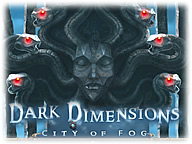 Dark Dimensions:
City of Fog
Search for a town consumed by fog! Unlock forbidden doors and uncover mysterious items in this thrilling Hidden Object Puzzle Adventure game!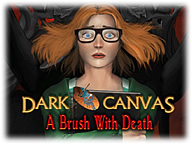 Dark Canvas:
A Brush With Death
Now you must seek out Virgil and his mysterious paintings before you and your daughter become the next victims of his deadly predictions!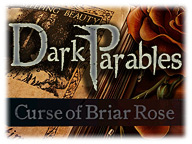 Dark Parables:
Curse of the Briar Rose
1000 years ago, Sleeping Beauty was kissed by a prince, which removed a terrible curse from the kingdom. The rampant briars were held at bay, but the poor princess was left in her slumber.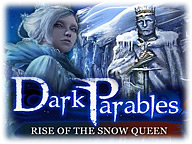 Dark Parables:
Rise of the Snow Queen
Journey into the mythical Snowfall Kingdom and investigate the disappearance of children in Dark Parables: Rise of the Snow Queen!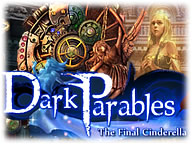 Dark Parables:
The Final Cinderella
Rescue the Final Cinderella from the evil Godmother's clutches, and stop her evil plans to conquer the world!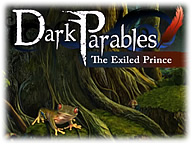 Dark Parables:
The Exiled Prince
Many centuries ago, a princess kissed a frog and transformed him into a handsome prince. Unlike the fable, they never ended happily ever after.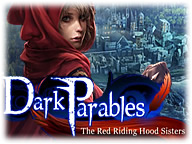 Dark Parables:
Red Riding Hood Sisters
Assist the Red Riding Hood Sisters in this thrilling Hidden Object Adventure game!