Hidden Object games for MAC OS
There is nothing like new hidden object games to ensure an incredible weekend. Just as good books, they give you an opportunity to get completely involved in the story and live through the adventure. However, unlike fiction, they also feature exciting music surrounding to perfect your immersion in the story unfold. As you explore gorgeous locations in search for hidden objects and clues, you may also encounter smart brain-teasers and original mini-games to solve.
Best hidden object adventure games often have sequels or prequels. Let us give some recommendations to players new to the genre. If you prefer sweet games and fairy worlds, try Awakening and Spirits of Mystery series. Hallowed Legends, Enigmatis, PuppetShow and Danse Macabre are must-have titles for mystery games addicts and those who enjoy dark ghost stories. Nowadays most popular TV shows also come up as detective games. Castle, Criminal Minds, Murder She Wrote and Paranormal State are just few examples of the kind. Whatever topic you decide to start with, Absolutist remains your source of best hidden object games for Mac OS X.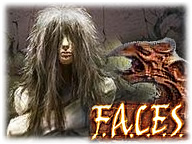 F.A.C.E.S.
Discovering that other people have similar gifts as yours, you realize that evildoers would do anything to possess your talents. Dive into F.A.C.E.S. and explore gorgeous Hidden Object scenes to become a hero!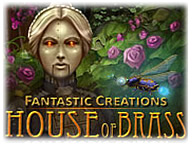 Fantastic Creations:
House of Brass
Escape an underground vault of clockwork wonders with the help of its mysterious and eccentric inventor in Fantastic Creations: House of Brass!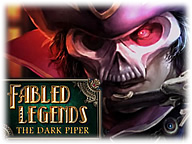 Fabled Legends:
The Dark Piper
After being summoned to a The Dark Piper strikes in Fabled Legends: The Dark Piper!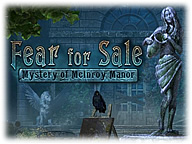 Fear for Sale:
Mystery of McInroy Manor
Emma Roberts has been tasked with writing a story about an old haunted manor for Fear for Sale Magazine. The estate has been locked up for years, but a sizable donation from Emma's editor has opened up the home for exploration.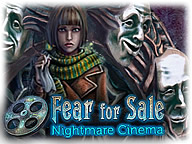 Fear for Sale:
Nightmare Cinema
Uncover the secrets of a spooky old theater in Fear For Sale: Nightmare Cinema!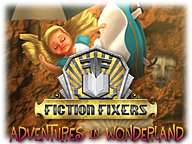 Fiction Fixers:
Adventures in Wonderland
Welcome to the Fiction Fixers! It's your duty to protect famous works of literature. Your first mission: Alice's Adventures in Wonderland!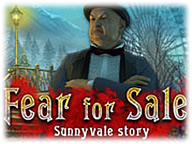 Fear for Sale:
Sunnyvale Story
Investigate a strange murder and get to the bottom of a complicated case!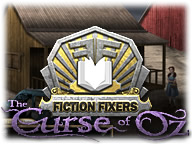 Fiction Fixers:
The Curse of OZ
The Land of Oz is in great peril. An evil man has erected towers that consume the people, light, and energy of Oz itself. Protect Dorothy and Toto as they travel across Oz in hopes of finding a way home to Kansas.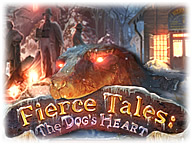 Fierce Tales:
The Dog's Heart
Explore beautiful hidden object scenes and mysterious locations to uncover the truth!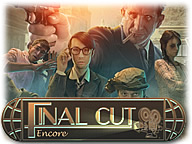 Final Cut:
Encore
Your murderous half-sister has escaped, and you've got the last piece of your father's treacherous film projector!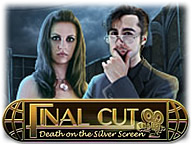 Final Cut:
Death on the Silver Screen
Unravel the mystery of your father's death and brother's bizarre disappearance in Final Cut: Death on the Silver Screen!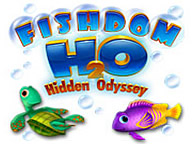 Fishdom H2O
Help Jennifer, a young marine biologist, win the Best Aquarium Award. Dive to the bottom of the sea and find various hidden items in numerous eye-teasing locations.