Hidden Object games for MAC OS
There is nothing like new hidden object games to ensure an incredible weekend. Just as good books, they give you an opportunity to get completely involved in the story and live through the adventure. However, unlike fiction, they also feature exciting music surrounding to perfect your immersion in the story unfold. As you explore gorgeous locations in search for hidden objects and clues, you may also encounter smart brain-teasers and original mini-games to solve.
Best hidden object adventure games often have sequels or prequels. Let us give some recommendations to players new to the genre. If you prefer sweet games and fairy worlds, try Awakening and Spirits of Mystery series. Hallowed Legends, Enigmatis, PuppetShow and Danse Macabre are must-have titles for mystery games addicts and those who enjoy dark ghost stories. Nowadays most popular TV shows also come up as detective games. Castle, Criminal Minds, Murder She Wrote and Paranormal State are just few examples of the kind. Whatever topic you decide to start with, Absolutist remains your source of best hidden object games for Mac OS X.

Flights of Fancy:
Two Doves
Save your kingdom from disaster in Flights of Fancy: Two Doves!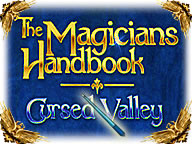 The Magician's Handbook:
Cursed Valley
There are 13 enchanted chapters to explore, along with a host of challenging mini-games, and you can unlock secret items by collecting hidden magician coins!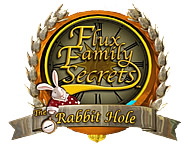 Flux Family Secrets:
The Rabbit Hole
Have fun solving puzzles of time in Flux Family Secrets: The Rabbit Hole Collector's Edition, a hidden object game with astonishing HD graphics! Also please note that the Collector's Edition of this game contains additional hidden object scenes!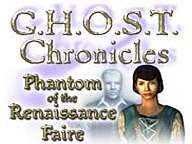 G.H.O.S.T. Chronicles
Become a ghost hunter at the Spear's Renaissance Faire park in this engaging interactive hidden object game. Inspect the park to determine if this is indeed ghostly activity or just a cruel and disastrous hoax.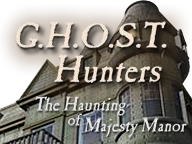 G.H.O.S.T. Hunters
You are an investigator for G.H.O.S.T. Hunters and have been called to Majesty Manor to investigate a possible haunting or to uncover a cruel hoax.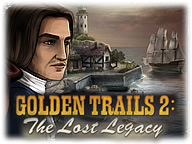 Golden Trails 2:
The Lost Legacy
After your Grandfather is accused of piracy and condemned to death, it's up to you to discover the truth and save his life. Find the ship's missing logbook to learn about a long forgotten legend, and go on the adventure of a lifetime!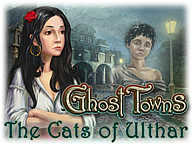 Ghost Towns:
The Cats Of Ulthar
Find out why the citizens worship cats from ancient times in Ghost Towns: The Cats of Ulthar!

Golden Trails:
The New Western Rush
Saddle up for fun and become a sheriff in Golden Trails: The New Western Rush. Use your Hidden Object talents to find the culprits behind a bank robbery, and bring them to justice. Play innovative minigames as you explore intriguing storylines!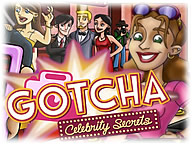 Gotcha:
Celebrity Secrets
You will uncover Hollywood's dirty secrets with your Mac by tracking celebrities' whereabouts, following leads from anonymous informants and solving puzzles.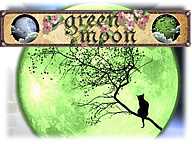 Green Moon
You have inherited a neglected house. After examining it, you become an owner of the ancient mystery, which you will have to reveal and make come true!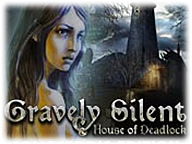 Gravely Silent:
House of Deadlock
After receiving a troubling phone call from your brother-in-law, you're off on an adventure! Investigate the troubling scene and discover the truth in Gravely Silent: House of Deadlock.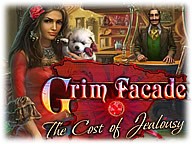 Grim Facade:
Cost of Jealousy
You have been called to Spain to investigate the murder of a grieving woman's husband.