Hidden Object games for MAC OS
There is nothing like new hidden object games to ensure an incredible weekend. Just as good books, they give you an opportunity to get completely involved in the story and live through the adventure. However, unlike fiction, they also feature exciting music surrounding to perfect your immersion in the story unfold. As you explore gorgeous locations in search for hidden objects and clues, you may also encounter smart brain-teasers and original mini-games to solve.
Best hidden object adventure games often have sequels or prequels. Let us give some recommendations to players new to the genre. If you prefer sweet games and fairy worlds, try Awakening and Spirits of Mystery series. Hallowed Legends, Enigmatis, PuppetShow and Danse Macabre are must-have titles for mystery games addicts and those who enjoy dark ghost stories. Nowadays most popular TV shows also come up as detective games. Castle, Criminal Minds, Murder She Wrote and Paranormal State are just few examples of the kind. Whatever topic you decide to start with, Absolutist remains your source of best hidden object games for Mac OS X.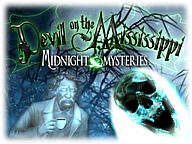 Midnight Mysteries:
Devil on Mississippi
Mark Twain's ghost has come to you seeking help. With Twain's help, you have to unravel the connections to try to set history straight in Midnight Mysteries: Devil on the Mississippi!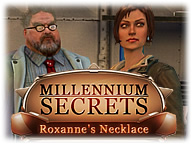 Millennium Secrets:
Roxanne's Necklace
Capture the culprit before it's too late in Millennium Secrets: Roxanne's Necklace! Help solve an ancient mystery and stop the evildoer from striking again! Find clues and work through a tangled chain of events in this exciting game!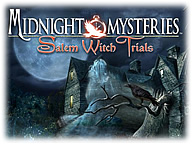 Midnight Mysteries:
Salem Witch Trials
The famed writer, Nathaniel Hawthorne, has died during a freak snow storm, and his ghost has come to you, asking for help. Travel back and forth in time from the scene of the author's demise to the 17th century and solve Hawthorne's death!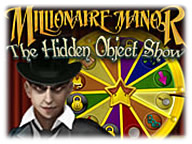 Millionaire Manor:
Hidden Object Show
Your grandfather has disappeared! The only clue he left is a cryptic message about a game show that no longer exists. Take on the challenges of The Hidden Object Show once more and save your fellow contestants from a gruesome fate!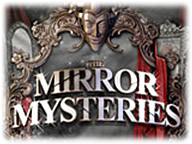 Mirror Mysteries
A mystical mirror has taken the kids and locked them away in a magical world. A quest is placed upon you to not only save the children, but help a unique character in very mystical places. Can you solve the Mirror Mysteries?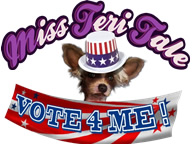 Miss Teri Tale:
Vote 4 Me
Miss Teri Tale is thrown into the political arena of this seek and find adventure... and dives into the heart of Peeking Town's secrets...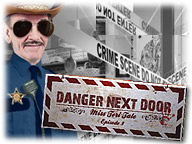 Miss Teri Tale 3:
Danger Next Door
Rediscover all the wonderful characters of the Miss Teri Tale series in this new installment - now for Mac! You are Miss Teri Tale and it's up to you to lead an investigation a series of mysterious murders in Peeking Town!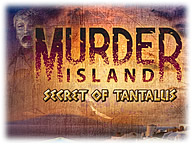 Murder Island:
Secret of Tantalus
Welcome to a world of danger and suspense in Murder Island: Secret of Tantalus, a thrilling Hidden Object Adventure game! You're invited to a gorgeous, isolated Greek island for your high school reunion.

Murder, She Wrote
When murder rears its ugly head in Cabot Cove, players join Jessica Fletcher and her insatiable curiosity to solve the mystery in Murder, She Wrote! Based on the beloved TV show, players will investigate murders that occur in coastal town in Maine!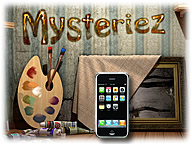 Mysteriez:
Hidden Numbers
Go through all these mystical locations to discover all the hidden numbers! Try your hand at fine art in Mysteriez!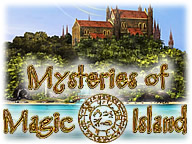 Mysteries of Magic Island
Survive the dangerous Magic Island and become a Grand Magician in Mysteries of Magic Island, a fun Hidden Object game! Find the enchanted items necessary to escape the Magic Island, and return to the Great Magic School successfully.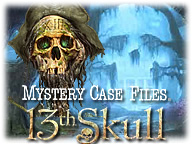 Mystery Case Files:
13th Skull
Sara Lawson is struck with tragedy when her husband mysteriously disappears. Sara's daughter, Magnolia, believes her father was kidnapped by the ghost of a vengeful pirate seeking to protect his lost fortune.