Hidden Object games for MAC OS
There is nothing like new hidden object games to ensure an incredible weekend. Just as good books, they give you an opportunity to get completely involved in the story and live through the adventure. However, unlike fiction, they also feature exciting music surrounding to perfect your immersion in the story unfold. As you explore gorgeous locations in search for hidden objects and clues, you may also encounter smart brain-teasers and original mini-games to solve.
Best hidden object adventure games often have sequels or prequels. Let us give some recommendations to players new to the genre. If you prefer sweet games and fairy worlds, try Awakening and Spirits of Mystery series. Hallowed Legends, Enigmatis, PuppetShow and Danse Macabre are must-have titles for mystery games addicts and those who enjoy dark ghost stories. Nowadays most popular TV shows also come up as detective games. Castle, Criminal Minds, Murder She Wrote and Paranormal State are just few examples of the kind. Whatever topic you decide to start with, Absolutist remains your source of best hidden object games for Mac OS X.

Love Chronicles:
Salvation
The evil Alura is back and this time she's attacking your homeland!

Love Chronicles:
The Sword and the Rose
Lift an evil curse that has been cast on the kingdom by a witch looking for revenge in Love Chronicles: The Sword and the Rose! Gather the petals, defeat a terrifying beast, and confront the witch in this exciting Hidden Object Puzzle Adventure game!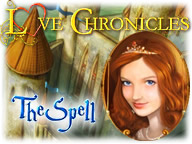 Love Chronicles:
The Spell
A young prince has been having the same dream and is summoned far from his home. Help him remove an evil curse that has caused a whole kingdom to be trapped in their dreams!

Mushroom Age
Take a trip through time to solve interesting puzzles and play mesmerizing mini-games with pre-historic characters like a dinosaur and a caveman, historic legends like Socrates and Nostradamus, robots and bad guys from the future.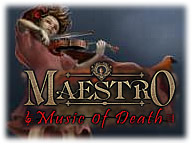 Maestro:
Music of Death
A mysterious illness has broken out and is causing an entire village to age rapidly and die! While you search for the source, find a little girl, who is trapped in the town!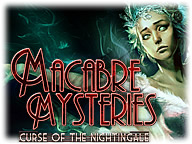 Macabre Mysteries:
Curse of Nightingale
After receiving a letter and a golden ticket in the mail from your grandfather you are off to see an amazing ballet performance. Explore Hidden Object scenes and more!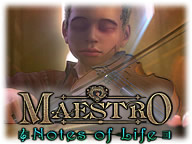 Maestro:
Notes of Life
Solve tricky puzzles to become a hero and complete your journey in Maestro: Notes of Life!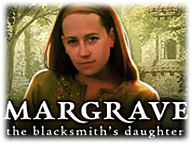 Margrave:
The Blacksmith's Daughter
The town of the Cyclops appears for a single day once every three hundred years, on an island lost to cartographers. On this Day of Alignment, the town rises and sets with the midsummer sun. Edwina embarks on a rescue mission into the town.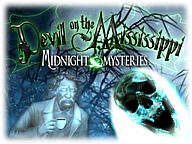 Midnight Mysteries:
Devil on Mississippi
Mark Twain's ghost has come to you seeking help. With Twain's help, you have to unravel the connections to try to set history straight in Midnight Mysteries: Devil on the Mississippi!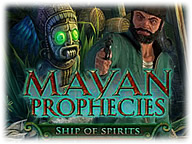 Mayan Prophecies:
Ship of Spirits
As you explore the vastness of a ship lost in time, what mysteries will you uncover amidst its Mayan idols, menacing sea creatures, and exotic treasures?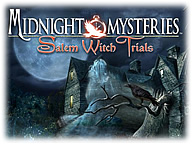 Midnight Mysteries:
Salem Witch Trials
The famed writer, Nathaniel Hawthorne, has died during a freak snow storm, and his ghost has come to you, asking for help. Travel back and forth in time from the scene of the author's demise to the 17th century and solve Hawthorne's death!