Hidden Object games for MAC OS
There is nothing like new hidden object games to ensure an incredible weekend. Just as good books, they give you an opportunity to get completely involved in the story and live through the adventure. However, unlike fiction, they also feature exciting music surrounding to perfect your immersion in the story unfold. As you explore gorgeous locations in search for hidden objects and clues, you may also encounter smart brain-teasers and original mini-games to solve.
Best hidden object adventure games often have sequels or prequels. Let us give some recommendations to players new to the genre. If you prefer sweet games and fairy worlds, try Awakening and Spirits of Mystery series. Hallowed Legends, Enigmatis, PuppetShow and Danse Macabre are must-have titles for mystery games addicts and those who enjoy dark ghost stories. Nowadays most popular TV shows also come up as detective games. Castle, Criminal Minds, Murder She Wrote and Paranormal State are just few examples of the kind. Whatever topic you decide to start with, Absolutist remains your source of best hidden object games for Mac OS X.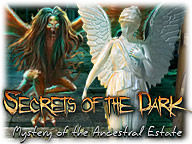 Secrets of the Dark:
Mystery Estate
You will have to challenge yourself as a professional who specializes in most tangled cases!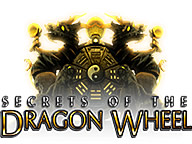 Secrets of the Dragon Wheel
Help Epiphany O'day sneak on board the luxurious and dangerous Imperial Majestic to stop murder and mayhem in its tracks! Travel from Europe to the exotic far east in Secrets of the Dragon Wheel, a fun Hidden Object game!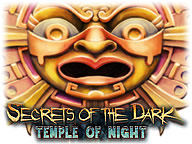 Secrets of the Dark:
Temple of Night
Your friend is kidnapped by three dark priests! Now they are getting ready to sacrifice him to provide the Demon of Darkness with limitless power, and it's up to you to stop them!

Serpent of Isis:
Your Journey Continues
Find the Tomb of Isis and finish the search that Robert's Grandpa started! Travel the globe and find clues that will help on your search! After Professor Thomas Penroy is kidnapped, it's up to you to take over the hunt for the legendry Tomb of Isis!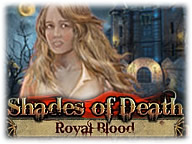 Shades of Death:
Royal Blood
After your father dies, your sister Violet requests your help at the Family Castle. After arriving, things seem to be in disarray. Discover what had frightened your father and find the truth behind his death.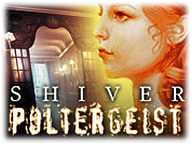 Shiver:
Poltergeist
Travel with Ricardo to his new estate and discover its terrifying history in Shiver: Poltergeist!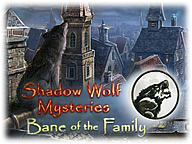 Shadow Wolf Mysteries:
Bane of Family
Return to the De la Fer estate to help the count unravel the curse that has been passed down through his family in Shadow Wolf Mysteries: Bane of the Family!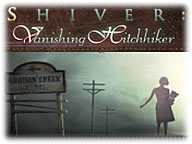 Shiver:
Vanishing Hitchhiker
Explore a spooky landscape as you figure out where the mysterious woman has gone in this exciting Hidden Object Puzzle Adventure game. Dive into a deeper mystery as you progress through incredible locations and scenes!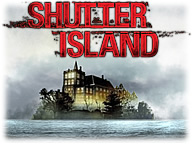 Shutter Island
US Marshal Teddy Daniels has come to Shutter Island, home of Ashecliffe Hospital for the Criminally Insane. Along with his partner Chuck Aule, he sets out to find an escaped patient, a murderess name Rachel Solando. Help them find the patient!

Silent Scream:
The Dancer
After leaving work one night, Jennifer is chased by a mysterious group of people. She is almost successful in her escape, but is knocked unconcious. After waking up, she discovers that her daughter has been kidnapped! Help her trace her daughter!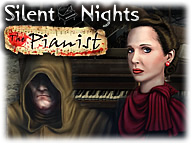 Silent Nights:
The Pianist
Explore hidden object scenes and get to the bottom of things before your sister's voice is silenced forever in Silent Nights: The Pianist!

Sinister City
Help John explore a Sinister City and save his bride, Nina, from vicious vampires! Travel to the astral plane and save your love from the most powerful and evil vampire of them all, Count Orlak.