Hidden Object games for MAC OS
There is nothing like new hidden object games to ensure an incredible weekend. Just as good books, they give you an opportunity to get completely involved in the story and live through the adventure. However, unlike fiction, they also feature exciting music surrounding to perfect your immersion in the story unfold. As you explore gorgeous locations in search for hidden objects and clues, you may also encounter smart brain-teasers and original mini-games to solve.
Best hidden object adventure games often have sequels or prequels. Let us give some recommendations to players new to the genre. If you prefer sweet games and fairy worlds, try Awakening and Spirits of Mystery series. Hallowed Legends, Enigmatis, PuppetShow and Danse Macabre are must-have titles for mystery games addicts and those who enjoy dark ghost stories. Nowadays most popular TV shows also come up as detective games. Castle, Criminal Minds, Murder She Wrote and Paranormal State are just few examples of the kind. Whatever topic you decide to start with, Absolutist remains your source of best hidden object games for Mac OS X.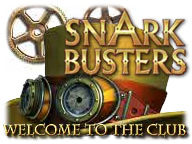 Snark Busters:
Welcome to the Club
Join Kira Robertson as she sets out to find the Snark, an elusive creature few people have seen and no one has caught. Can you decipher the clues, solve the puzzles, and piece together the objects you need to track down your target?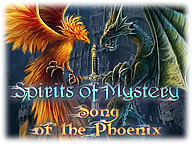 Spirits of Mystery:
Song of the Phoenix
Help the Princess locate her missing groom and unite the two Kingdoms in Spirits of Mystery: Song of the Phoenix!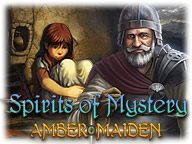 Spirits of Mystery:
Amber Maiden
After learning about your royal heritage, you're off on a fantastic adventure to undo the amber curse and save the King and Queen! Return to your kingdom and free the people, animals, and objects from the Dark Queen's treacherous grip.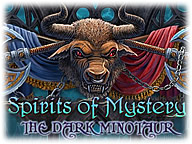 Spirits of Mystery:
The Dark Minotaur
ake the journey to discover more about the Dark Minotaur who threatens the magical world. Can you save them in time?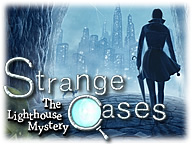 Strange Cases:
The Lighthouse Mystery
Latest strange case of FBI Agent Claire Ellery has become personal. Tom, her former partner, has died under bizarre circumstances. Solve this Strange Case and vindicate your partner's untimely demise in Strange Cases: The Lighthouse Mystery.

Surface:
Mystery of Another World
A peaceful train ride to the coast goes way off course and now strange occurrences are happening all around you!

Strange Cases:
Secrets of Grey Mist Lake
Explore a town only spoken of in legend in this incredible Hidden Object Puzzle Adventure game and save the day!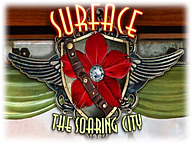 Surface:
The Soaring City
Search for your brother, Jeremy, in a beautiful world where the sky is as wide as your imagination in the Hidden Object Puzzle Adventure game, Surface: The Soaring City!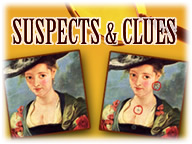 Suspects and Clues
Thieves, vandals, and counterfeiters have joined together for the heist of the century. You'll need keen visual skills to analyze the evidence, piece together clues, and track down the suspects in this photo hunt game.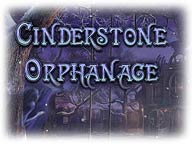 The Agency of Anomalies:
Orphanage
Help the inhabitants of the orphanage use their extraordinary abilities to break the plans of the mystical brotherhood and escape!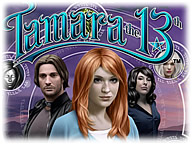 Tamara the 13th
Tamara McNamara discovers she's a 13th generation witch in the suspenseful Puzzle Adventure, Tamara the 13th. Her mother is kidnapped; in order to rescue her, she must master her innate magical powers.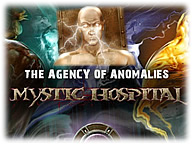 The Agency of Anomalies:
Mystic Hospital
Become a special agent and investigate a military hospital that hosted a variety of terrifying experiments in The Agency of Anomalies: Mystic Hospital! Dive into this dark Hidden Object Puzzle Adventure game!