Kids games for MAC OS
Childhood is the time to enjoy your life to the most, and interactive learning games are its integral part. Play fun kids games together with your little ones on Mac and help them prepare for school. Word games are best way to train basic spelling skills and even pick up new language. Together with ABC pre-scholars may learn numbers playing kids Math games. Various logic games like easy physic-based puzzles, matching games and jigsaw puzzles are perfect to enhance eye-hand coordination. Educators usually recommend that parents watch the process in order to help clear their mistakes at once.
However, it's not all about learning. So, be sure to pick the best family-friendly skill games of jewel match or bubble shooter type. These arcade games are feature easy-to-catch and hard-to-master gameplay that encourage kids to improve their results because every child wants his parents to be proud of him. Brain-teasers, coloring books and even kids card games are perfect to develop your child's imagination and path his or her way to success. Remember that the best thing you can spend on your kids is your time. And playing free kids games is one of the options.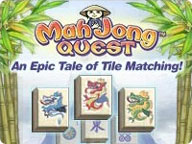 Mah Jong Quest
After three dragons wreak havoc over the empire, young Kwazi must use an ancient set of Mah Jong tiles to restore balance. Enjoy sweeping animations as you help Kwazi journey through the Orient, meet wise animal guides, and solve tricky puzzles.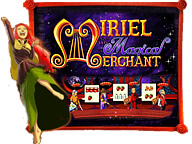 Miriel the Magical Merchant
Enter the magical world of Miriel and help her to fulfill her dreams. Prepare delicious bread and cakes to keep eager customers satisfied while building a general store empire throughout the magical Kingdom. Miriel needs your help!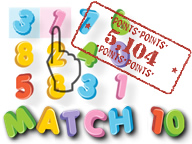 Match 10
Match 10 Puzzle is a unique match-3 puzzle game. You'll be surprised how fun and addicting Math can be!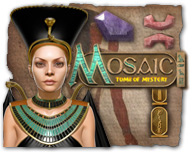 Mosaic:
Tomb of Mystery
Travel to Ancient Egypt in this stunning mystery-puzzle quest filled with gorgeous effects and addictive game play! Place shapes and decrypt ancient Egyptian Hieroglyphs as you uncover the truth behind the mysterious death of King Tut.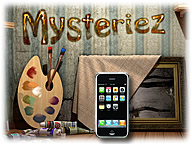 Mysteriez:
Hidden Numbers
Go through all these mystical locations to discover all the hidden numbers! Try your hand at fine art in Mysteriez!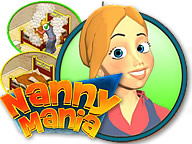 Nanny Mania
Nanny Mania puts you in the heart of what it takes to maintain a household. We start you off easy with a child, Mom, and Dad, but as you get more proficient, the job does not get easier.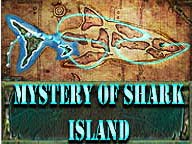 Mystery of Shark Island
Waking up one morning, you are shocked to realize that you are on a deserted island. Roam the beaches and collect sea shells, rocks and sea glass to unlock the mysteries of a lost civilization. Can you solve the Mystery of Shark Island?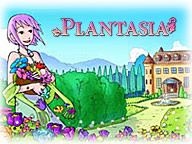 Plantasia
Plant seeds, harvest flowers, restore fountains, and watch as your gardens bloom in this amazing game! Restore one fantastical garden after the next and discover how a fairy wish unfolds. Play this game of gardening delight - no green thumb required!

Pocahontas:
Princess of the Powhatan
Enjoy the romantic story about Pocahontas relationships with Captain John Smith and settler John Rolfe!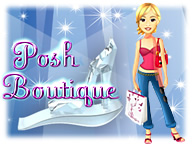 Posh Boutique
It's Alicia's birthday and she has a big surprise coming! Her grandmother, Lily, has decided it's time for Alicia to take over her chain of posh boutiques. It will take someone with great timing, a keen business sense, and an eye for style to make Po

Pop-A-Tronic
It's a bubble popping bonanza! As bubbles fill the screen you'll have to pop them out of your way! A fast paced, arcade puzzler, Pop-A-Tronic is packed with explosive challenges, power ups, game modes, cool tunes and more!

Pure Hidden
Open mysterious boxes containing hidden objects, mechanisms, puzzles, logic and manipulation games, and a series of interactive surprises! Unlock beautiful wallpaper images as you dive deep into this dream-state adventure!