Kids games for MAC OS
Childhood is the time to enjoy your life to the most, and interactive learning games are its integral part. Play fun kids games together with your little ones on Mac and help them prepare for school. Word games are best way to train basic spelling skills and even pick up new language. Together with ABC pre-scholars may learn numbers playing kids Math games. Various logic games like easy physic-based puzzles, matching games and jigsaw puzzles are perfect to enhance eye-hand coordination. Educators usually recommend that parents watch the process in order to help clear their mistakes at once.
However, it's not all about learning. So, be sure to pick the best family-friendly skill games of jewel match or bubble shooter type. These arcade games are feature easy-to-catch and hard-to-master gameplay that encourage kids to improve their results because every child wants his parents to be proud of him. Brain-teasers, coloring books and even kids card games are perfect to develop your child's imagination and path his or her way to success. Remember that the best thing you can spend on your kids is your time. And playing free kids games is one of the options.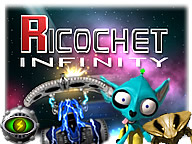 Ricochet Infinity
Ricochet around the Galaxy in this dynamically brilliant breakout action game! Trek across 216 awesome levels, with thousands more online, earning new ranks in the Galactic Tournament, by yourself or with a friend.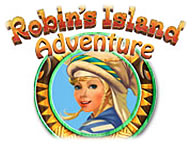 Robin's Island Adventure
Survive in the dangerous jungle, find food, and work with the inhabitants of the island. Can you build a boat sturdy enough for you to make it back to civilization?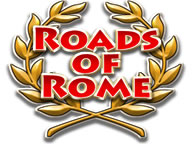 Roads of Rome
Help Victorius accomplish lots of challenging tasks, and marry Caesar's daughter, the young and beautiful Julia. Bring Roman spirit and culture to the barbarians, build roads, and prove that you are the best Roman legionary in the whole empire!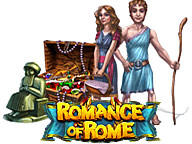 Romance of Rome
Love, treachery and adventure await as you help Marcus recover imperial relics throughout Rome. Earn money, trophies and complete challenging quests as you reveal Marcus' deepest secret to try and win the heart of the Emperor's daughter!
Runes of Avalon 2
Welcome to the once glorious empire of Avalon, now clouded by the darkness of the evil Morganna's spells. After defeating Morganna in an intense magical battle, Evelyne, the protector of Avalon, must now cleanse Avalon from the dark curse!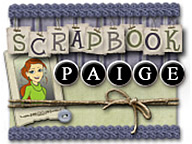 Scrapbook Paige
Search for objects and design scrapbook pages for customers in this upbeat hidden object game! It's time to get creative with Scrapbook Paige!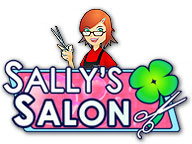 Sally's Salon
Help Sally spread her salon savvy in this colorful and engaging challenge! Work with Sally to beautify everyone from little old ladies to punk rockers in 10 unique salon locations.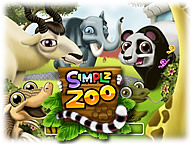 Simplz:
Zoo
Build your very own zoo in Simplz: Zoo! Combining two types of games, simulation and puzzle into one unique adventure, Simplz: Zoo puts you in charge as you decide what animals to add to your zoo, and exactly where to place them.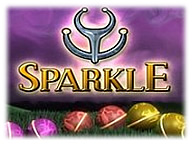 Sparkle
Use your puzzle skills to free the Crowberry Woods from the shadow of Darkness in this exciting action-puzzler! Use your Orb Slinger to shoot colored spheres into groups of three or more and reclaim every corner of this once vibrant forest.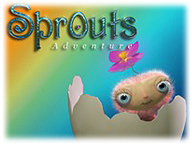 Sprouts Adventure
Only a few Sprouts remain and they are in need of your help! Use your powers to guide them in returning to their once peaceful and prosperous existence.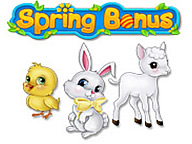 Spring Bonus
Help the Easter Bunny light the magic rainbow by melting away the cold grip of Winter. Featuring fluffy chicks, frolicking lambs and bouncy rabbits, this adorable Match 3 game is bursting with bonuses and fun for all the family.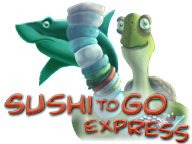 Sushi To Go Express
Dive into the exciting underwater world of Tony Tortuga. Help him develop his business and become the best sushi delivery service in town. Use your profits to upgrade your business, hire employees and to increase customer service.