Kids games for MAC OS
Childhood is the time to enjoy your life to the most, and interactive learning games are its integral part. Play fun kids games together with your little ones on Mac and help them prepare for school. Word games are best way to train basic spelling skills and even pick up new language. Together with ABC pre-scholars may learn numbers playing kids Math games. Various logic games like easy physic-based puzzles, matching games and jigsaw puzzles are perfect to enhance eye-hand coordination. Educators usually recommend that parents watch the process in order to help clear their mistakes at once.
However, it's not all about learning. So, be sure to pick the best family-friendly skill games of jewel match or bubble shooter type. These arcade games are feature easy-to-catch and hard-to-master gameplay that encourage kids to improve their results because every child wants his parents to be proud of him. Brain-teasers, coloring books and even kids card games are perfect to develop your child's imagination and path his or her way to success. Remember that the best thing you can spend on your kids is your time. And playing free kids games is one of the options.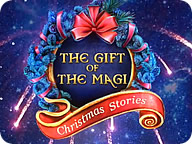 Christmas Stories:
Gift of the Magi Collector's Edition
Help another Christmas wish come true!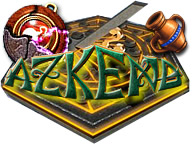 Azkend
The relic your archaeological team uncovered is more powerful than originally thought. For starters, it's cursed! Now it's up to you to solve puzzles on your quest to reach the Temple of Time and lift the curse.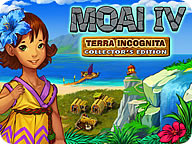 Moai 4:
Terra Incognita Collector's Edition
Discover an all-new land and help the tribes!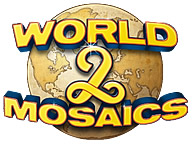 World Mosaics 2
Solve your way from the wonders of the Jurassic period, through the Dawn of Civilization, to the glorious Renaissance as you restore the hourglass of the Pelasgians and return to your own time!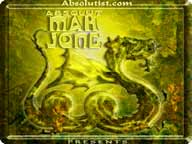 MahJong
Immerse yourself into the world of the East with MahJong for your Mac!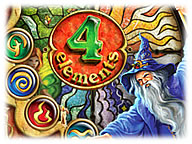 4 Elements
The ancient kingdom is in trouble! The magic of the four elements that kept it running has been corrupted and the altars no longer yield the energy of life. Unlock 4 ancient books of magic and restore their power to bring back peace and prosperity.
3 Days:
Zoo Mystery
Plunge into a mysterious detective story in this hidden object game, rich with atmosphere and intrigue!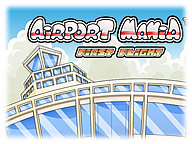 Airport Mania:
First Flight
Pack your bags for a trip through the skies in Airport Mania! Travel through 8 amusing airports while you land a variety of planes, purchase upgrades, and avoid delays. With unique challenges, Airport Mania is one flight you can't miss!
Alice Greenfingers 2
Alice's lazy uncle has finally decided to do something about his decaying farm. Help Alice save the farm, in the game where you're always free to do things YOUR WAY!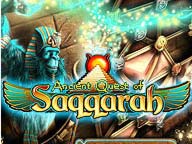 Ancient Quest of Saqqarah
Restore the ruined temples in an ancient tournament of divine puzzles! Take part in the Ancient Quest of Saqqarah and descend deep below the sands to the magical underground oasis filled with puzzles, treasures and mysteries!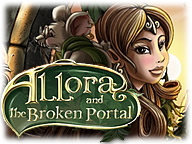 Allora and The Broken Portal
A powerful wizard has been sucked into a portal and is lost! Only you can save him from a terrible fate in Allora and The Broken Portal! Solve perplexing puzzles and collect the valuable crystals!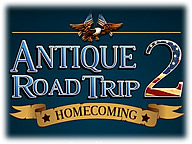 Antique Road Trip 2:
Homecoming
Help James and Grace Anderson take a vacation from their antiques business, only to find themselves the new owners of another shop! Save the store by collecting treasures and selling them for a tidy profit.