Kids games for MAC OS
Childhood is the time to enjoy your life to the most, and interactive learning games are its integral part. Play fun kids games together with your little ones on Mac and help them prepare for school. Word games are best way to train basic spelling skills and even pick up new language. Together with ABC pre-scholars may learn numbers playing kids Math games. Various logic games like easy physic-based puzzles, matching games and jigsaw puzzles are perfect to enhance eye-hand coordination. Educators usually recommend that parents watch the process in order to help clear their mistakes at once.
However, it's not all about learning. So, be sure to pick the best family-friendly skill games of jewel match or bubble shooter type. These arcade games are feature easy-to-catch and hard-to-master gameplay that encourage kids to improve their results because every child wants his parents to be proud of him. Brain-teasers, coloring books and even kids card games are perfect to develop your child's imagination and path his or her way to success. Remember that the best thing you can spend on your kids is your time. And playing free kids games is one of the options.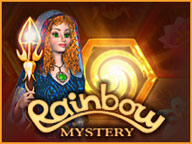 Rainbow Mystery
Help Lily solve puzzles on her way while keeping an eye out for powerful trophies. They'll give you the edge you need to twist your way through 70 levels of joy! Enjoy matching puzzle Rainbow Mystery on your Mac now.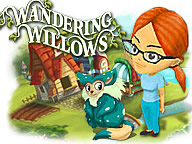 Wandering Willows
Ready for a new adventure? Welcome to Wandering Willows, a whimsical world full of wondrous wildlife and engaging quests. Spend some time in Wandering Willows today!
Coyote's Tale:
Fire and Water
With Coyote, the god of story telling as your guide, challenge 15 Aztec gods and collect hidden items in attempts to stop the world from falling into chaos!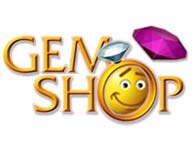 Gem Shop
Match colorful gems and keep the customers happy! Sell gems and jewelry to smiling customers, but watch out--keep them waiting too long and they'll start to grumble. You'll need to give them a special treat to keep them happy and get the sale!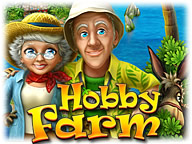 Hobby Farm
Harvest exotic fruits, manage free-roaming animals, and operate handmade machines in Hobby Farm! Work your farm under the gorgeous sun and help Jill with your Time Management talents.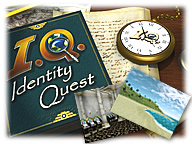 I.Q. Identity Quest
Solve the riddles of the Puzzle Cube and become a master of memory, logic, language, and more! It's six different games in one! I.Q. Identity Quest will keep you on your toes while sharpening your mind! Can you discover the ultimate truth?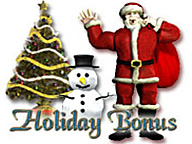 Holiday Bonus
It's a Holiday Bonus that the whole family will love! Make the right moves and your power gauge will build a bigger, brighter bonus blowout! This one's gonna snowball...so don't miss the festive fun!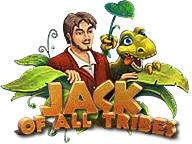 Jack of All Tribes
Help Jack travel to the past and rule a primitive tribe in Jack of All Tribes, a fun Time Management game!
Jane's Zoo
During Jane's travels across Europe, Asia and Africa, she's seen poor animals suffering under terrible conditions... Help Jane save the wild animals of the world...and their cute babies! Rare animals and wild nature are in your hands now!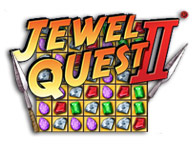 Jewel Quest 2
It's a story of adventure, love and betrayal! Join Professor Pack on the ultimate jewel matching quest across the world's richest continent! Safari, Zimbabwe ruins and Victoria Falls await for you! The adventure is up to you!
Jewel Match 2
Enter a mesmerizing match-three wonderland! Line up dazzling jewels and eliminate tiles across 150 levels of casual fun as you build majestic castles and enjoy spellbinding visuals and audio.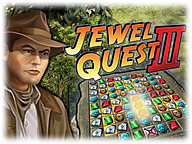 Jewel Quest III
Rupert and Emma decided to open a Museum. Their daughter Natalie is infected by spores. Rupert hopes to find a cure for Natalie and find the fabled Golden Jewel Board. He receives messages from someone who has the cure for Natalie.Who will it be?