Kids games for MAC OS
Childhood is the time to enjoy your life to the most, and interactive learning games are its integral part. Play fun kids games together with your little ones on Mac and help them prepare for school. Word games are best way to train basic spelling skills and even pick up new language. Together with ABC pre-scholars may learn numbers playing kids Math games. Various logic games like easy physic-based puzzles, matching games and jigsaw puzzles are perfect to enhance eye-hand coordination. Educators usually recommend that parents watch the process in order to help clear their mistakes at once.
However, it's not all about learning. So, be sure to pick the best family-friendly skill games of jewel match or bubble shooter type. These arcade games are feature easy-to-catch and hard-to-master gameplay that encourage kids to improve their results because every child wants his parents to be proud of him. Brain-teasers, coloring books and even kids card games are perfect to develop your child's imagination and path his or her way to success. Remember that the best thing you can spend on your kids is your time. And playing free kids games is one of the options.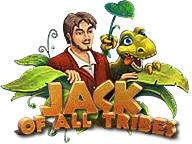 Jack of All Tribes
Help Jack travel to the past and rule a primitive tribe in Jack of All Tribes, a fun Time Management game!
Jewel Match 2
Enter a mesmerizing match-three wonderland! Line up dazzling jewels and eliminate tiles across 150 levels of casual fun as you build majestic castles and enjoy spellbinding visuals and audio.
Jane's Zoo
During Jane's travels across Europe, Asia and Africa, she's seen poor animals suffering under terrible conditions... Help Jane save the wild animals of the world...and their cute babies! Rare animals and wild nature are in your hands now!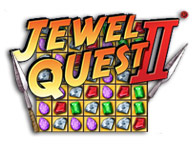 Jewel Quest 2
It's a story of adventure, love and betrayal! Join Professor Pack on the ultimate jewel matching quest across the world's richest continent! Safari, Zimbabwe ruins and Victoria Falls await for you! The adventure is up to you!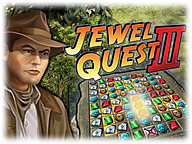 Jewel Quest III
Rupert and Emma decided to open a Museum. Their daughter Natalie is infected by spores. Rupert hopes to find a cure for Natalie and find the fabled Golden Jewel Board. He receives messages from someone who has the cure for Natalie.Who will it be?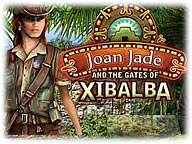 Joan Jade and the Gates of Xibalba
Three things stand between you and your children - a jungle teeming with danger, the ruins of an ancient Mayan tribe and a band of thugs - and you're not going to let any of them stop you! Take on the role of Joan Jade, archeologist of the year!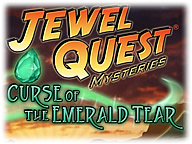 Jewel Quest Mysteries
Rupert and Emma plunge into another adventure-filled Jewel Quest through the land of ancient intrigue! Seek out treasures and jewels, hidden within stunning gardens and relic-laden palaces.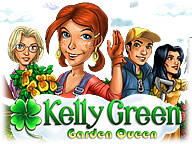 Kelly Green Garden Queen
Arrange floral bouquets with your own creative flair and bribe demanding businesswomen with lemonade. Do you have what it takes to expand the nursery from a few pots to oasis?
Leeloo's Talent Agency
Help a young movie fan use her talent for talent to create Hollywood superstars in this exciting time-management challenge. Help Leeloo to build her very own talent agency!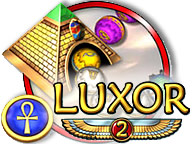 Luxor 2
Luxor 2 takes you on a beautiful voyage through the land of ancient Egypt. Play 88 all-new, gorgeously rendered levels of brilliantly displayed crisp and stunning graphics set amongst the pyramids and temples of ancient Egypt.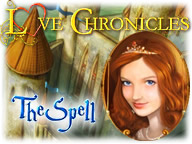 Love Chronicles:
The Spell
A young prince has been having the same dream and is summoned far from his home. Help him remove an evil curse that has caused a whole kingdom to be trapped in their dreams!
Luxor:
5th Passage
Get ready to wield your winged-scarab shooter in Luxor: 5th Passage, an exciting and fantastic Marble Popper game! Fire colored balls into the advancing chain of colored spheres to eliminate them before they destroy the pyramids.