Kids games for MAC OS
Childhood is the time to enjoy your life to the most, and interactive learning games are its integral part. Play fun kids games together with your little ones on Mac and help them prepare for school. Word games are best way to train basic spelling skills and even pick up new language. Together with ABC pre-scholars may learn numbers playing kids Math games. Various logic games like easy physic-based puzzles, matching games and jigsaw puzzles are perfect to enhance eye-hand coordination. Educators usually recommend that parents watch the process in order to help clear their mistakes at once.
However, it's not all about learning. So, be sure to pick the best family-friendly skill games of jewel match or bubble shooter type. These arcade games are feature easy-to-catch and hard-to-master gameplay that encourage kids to improve their results because every child wants his parents to be proud of him. Brain-teasers, coloring books and even kids card games are perfect to develop your child's imagination and path his or her way to success. Remember that the best thing you can spend on your kids is your time. And playing free kids games is one of the options.

Leeloo's Talent Agency
Help a young movie fan use her talent for talent to create Hollywood superstars in this exciting time-management challenge. Help Leeloo to build her very own talent agency!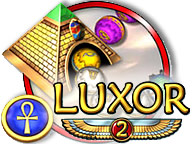 Luxor 2
Luxor 2 takes you on a beautiful voyage through the land of ancient Egypt. Play 88 all-new, gorgeously rendered levels of brilliantly displayed crisp and stunning graphics set amongst the pyramids and temples of ancient Egypt.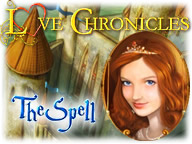 Love Chronicles:
The Spell
A young prince has been having the same dream and is summoned far from his home. Help him remove an evil curse that has caused a whole kingdom to be trapped in their dreams!

Luxor:
5th Passage
Get ready to wield your winged-scarab shooter in Luxor: 5th Passage, an exciting and fantastic Marble Popper game! Fire colored balls into the advancing chain of colored spheres to eliminate them before they destroy the pyramids.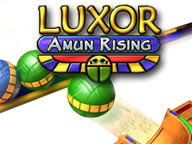 Luxor:
Amun Rising
Glory and adventure await as you return to save ancient Egypt from certain doom! In the next episode of the smash Luxor series, you must defeat the princes of Megiddo before they overthrow the pharaoh and plunge the two lands into chaos!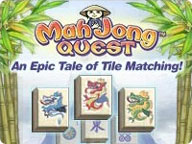 Mah Jong Quest
After three dragons wreak havoc over the empire, young Kwazi must use an ancient set of Mah Jong tiles to restore balance. Enjoy sweeping animations as you help Kwazi journey through the Orient, meet wise animal guides, and solve tricky puzzles.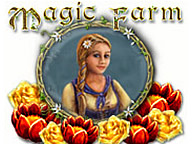 Magic Farm
In Magic Farm you take on the role of a savvy young entrepreneur with a magical green thumb. Grow a variety of flowers and fruit in this enchanting new Time Management game. Sell your flowers separately or make beautiful bouquets for maximum profits!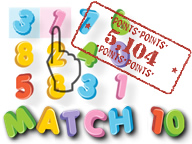 Match 10
Match 10 Puzzle is a unique match-3 puzzle game. You'll be surprised how fun and addicting Math can be!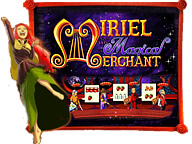 Miriel the Magical Merchant
Enter the magical world of Miriel and help her to fulfill her dreams. Prepare delicious bread and cakes to keep eager customers satisfied while building a general store empire throughout the magical Kingdom. Miriel needs your help!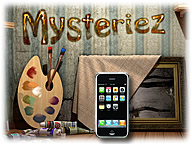 Mysteriez:
Hidden Numbers
Go through all these mystical locations to discover all the hidden numbers! Try your hand at fine art in Mysteriez!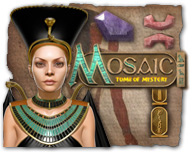 Mosaic:
Tomb of Mystery
Travel to Ancient Egypt in this stunning mystery-puzzle quest filled with gorgeous effects and addictive game play! Place shapes and decrypt ancient Egyptian Hieroglyphs as you uncover the truth behind the mysterious death of King Tut.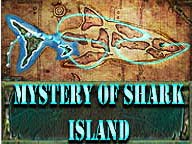 Mystery of Shark Island
Waking up one morning, you are shocked to realize that you are on a deserted island. Roam the beaches and collect sea shells, rocks and sea glass to unlock the mysteries of a lost civilization. Can you solve the Mystery of Shark Island?