Match 3 games for MAC OS
Over a decade ago Bejewelled burst gamers world with the brand-new jewel match concept. Since that time the popularity of color matching games grew continuously, and new trends within the genre have emerged. Rise of Atlantis or Call of Ages are the examples of Match 3 games in which your objective is to drop down the parts of an artifact you are to collect. Jewel Quest games feature additional hidden object levels. The Lost Kingdom Prophecy displays the three major tile-matching mechanics: groups, chains and swapper. Finally, there are collapse games like Cubis, which can be called match three in 3D.
Marble popper games stand alone the general jewel sliding puzzles. These are not only the derivatives of hit Zuma and Luxor game series, but also numerous bubble shooter arcades. These family-friendly action games are what you need to forget about daily routine. You can download new match 3 games enjoy them for one hour absolutely free. Use this try before you buy option to order only the titles worth your attention. Some of the puzzles also have web-versions, thus you may play match 3 games online as long as you want.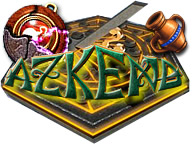 Azkend
The relic your archaeological team uncovered is more powerful than originally thought. For starters, it's cursed! Now it's up to you to solve puzzles on your quest to reach the Temple of Time and lift the curse.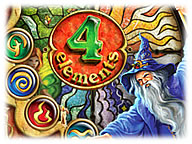 4 Elements
The ancient kingdom is in trouble! The magic of the four elements that kept it running has been corrupted and the altars no longer yield the energy of life. Unlock 4 ancient books of magic and restore their power to bring back peace and prosperity.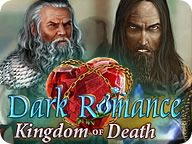 Dark Romance:
Kingdom of Death
Enjoy the atmosphere of Greek myths!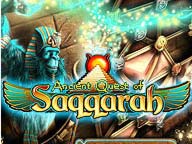 Ancient Quest of Saqqarah
Restore the ruined temples in an ancient tournament of divine puzzles! Take part in the Ancient Quest of Saqqarah and descend deep below the sands to the magical underground oasis filled with puzzles, treasures and mysteries!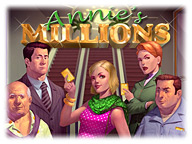 Annie's Millions
How well do you think you could spend one million dollars? Go on a million dollar spending spree and find out in Annie's Million's, an engaging hidden object challenge! Join Annie as she tries to spend one million dollars!

Cradle of Rome 2
Rome was one of the most powerful and beautiful capitals of all time. Write your own history of the Roman Empire in the engaging Match 3 game. Journey through incredible matching fun and the exhilarating process of building the city.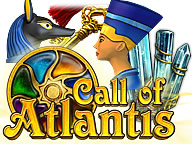 Call of Atlantis
Set out on an exciting new quest around the ancient lands of the Mediterranean in this unique mix of Match-3, Hidden Object and Adventure genres. Collect seven mysterious crystals of power to appease Poseidon and save the legendary continent!

Cradle of Rome
Play Cradle of Rome and conquer more than 100 levels, collecting 8 original bonuses. As you play more and earn enough money to buy larger buildings, you'll see your city grow into a magnificent heart of antiquity!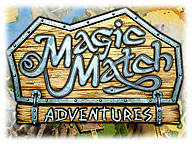 Magic Match Adventures
Magic Match Adventures takes the addictive Magic Match gameplay and pairs it with a unique simulation where each match you create will not only give you special powers and magic spells, but will help repair the imp villages and restore peace.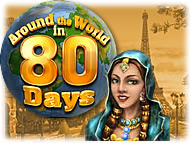 Around the World in 80 Days
You only have 80 days to circumnavigate the globe. Think that sounds easy?Travel back in time to the late 19th century and get ready for spectacular adventures on land, sea and air. Use the unique chance to visit four continents.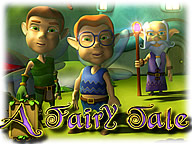 A Fairy Tale
When a giant menace threatens the village, the young faeries Delfbert, Wilf and Angelica set out on a journey to save their home! Join them on their quest through 100 puzzling levels of stunning graphics and magical music that will fill you with wond