Puzzle games for MAC OS
Come and play best puzzle games for Mac OS. Here you will find the top logic games on web and such classic board games as mahjong, nonograms, sudoku and sliding puzzles. The woman audience will definitely estimate the variety of jigsaw puzzles and beautifully drawn solitaire games. It is also a trend to merge various genres within a game, thus logic games often come up as mini-games in seek-and find titles. These games are commonly referred as hidden object puzzle adventure games, or HOPAs.
So, if you prefer to discover a story as you solve different riddles, don't hesitate to visit our hidden object games category. Match 3 puzzles also tend to feature some sort of storyline, Jewel Quest and The Treasures of Montezuma game series being bright examples of the kind. As you may see, the majority of the brain teasers are family friendly, so you can enjoy them together with your children. However we also have a separate catalogue where you can download puzzle games for kids along with other educational games for Mac.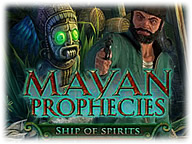 Mayan Prophecies:
Ship of Spirits
As you explore the vastness of a ship lost in time, what mysteries will you uncover amidst its Mayan idols, menacing sea creatures, and exotic treasures?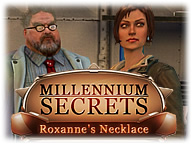 Millennium Secrets:
Roxanne's Necklace
Capture the culprit before it's too late in Millennium Secrets: Roxanne's Necklace! Help solve an ancient mystery and stop the evildoer from striking again! Find clues and work through a tangled chain of events in this exciting game!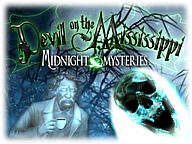 Midnight Mysteries:
Devil on Mississippi
Mark Twain's ghost has come to you seeking help. With Twain's help, you have to unravel the connections to try to set history straight in Midnight Mysteries: Devil on the Mississippi!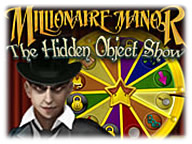 Millionaire Manor:
Hidden Object Show
Your grandfather has disappeared! The only clue he left is a cryptic message about a game show that no longer exists. Take on the challenges of The Hidden Object Show once more and save your fellow contestants from a gruesome fate!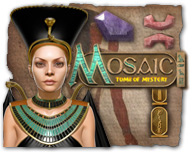 Mosaic:
Tomb of Mystery
Travel to Ancient Egypt in this stunning mystery-puzzle quest filled with gorgeous effects and addictive game play! Place shapes and decrypt ancient Egyptian Hieroglyphs as you uncover the truth behind the mysterious death of King Tut.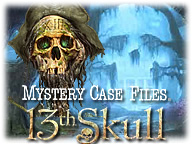 Mystery Case Files:
13th Skull
Sara Lawson is struck with tragedy when her husband mysteriously disappears. Sara's daughter, Magnolia, believes her father was kidnapped by the ghost of a vengeful pirate seeking to protect his lost fortune.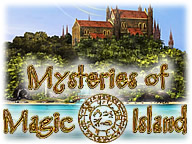 Mysteries of Magic Island
Survive the dangerous Magic Island and become a Grand Magician in Mysteries of Magic Island, a fun Hidden Object game! Find the enchanted items necessary to escape the Magic Island, and return to the Great Magic School successfully.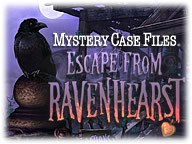 Mystery Case Files:
Escape Ravenhearst
Return once more to the haunted grounds of Ravenhearst Manor to uncover new details about this poignant saga!
Mystery Legends:
Beauty and the Beast
Journey across magical lands, seek the help of fantastical friends, and overcome all obstacles to find the beauty within the beast!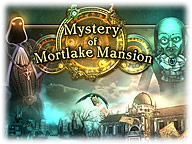 Mystery of Mortlake Mansion
An old mansion has been living a mysterious life of its own! Use your Hidden Object talents to explore its dark rooms. Confront the insidious lord, break the evil spells, set the captives free, and become the owner of the gorgeous mansion.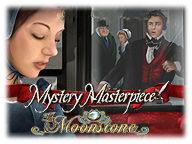 Mystery Masterpiece:
The Moonstone
Who stole the Moonstone diamond? Is it cursed? It's up to you to investigate and unravel the mystery! Investigate every person who was in the Victorian mansion at the time of the crime to locate the thief and try and find the ancient jewel!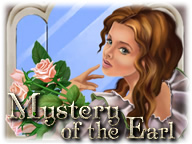 Mystery of the Earl
Lillian's fiance, Christian, has been kidnapped by an evil witch right before the wedding! Christian has been tricked and double-crossed and now needs Lillian's help to escape from the wretched witch.