Puzzle games for MAC OS
Come and play best puzzle games for Mac OS. Here you will find the top logic games on web and such classic board games as mahjong, nonograms, sudoku and sliding puzzles. The woman audience will definitely estimate the variety of jigsaw puzzles and beautifully drawn solitaire games. It is also a trend to merge various genres within a game, thus logic games often come up as mini-games in seek-and find titles. These games are commonly referred as hidden object puzzle adventure games, or HOPAs.
So, if you prefer to discover a story as you solve different riddles, don't hesitate to visit our hidden object games category. Match 3 puzzles also tend to feature some sort of storyline, Jewel Quest and The Treasures of Montezuma game series being bright examples of the kind. As you may see, the majority of the brain teasers are family friendly, so you can enjoy them together with your children. However we also have a separate catalogue where you can download puzzle games for kids along with other educational games for Mac.
Nightmares from the Deep:
Cursed Heart
Travel through haunting seas, ruined fortresses, and bone covered catacombs in Nightmares from the Deep: Cursed Heart!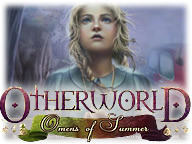 Otherworld:
Omens of Summer
Join Fiona, a young girl born with magic, as she stops dark creatures in this hidden-object puzzle adventure.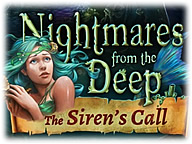 Nightmares from the Deep:
The Sirens Call
Nightmares from the Deep: The Siren's Call is the sequel of the smash hit Nightmares from the Deep: The Cursed Heart.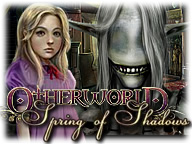 Otherworld:
Spring of Shadows
After buying a quaint house in the country side, you embark on an incredible adventure!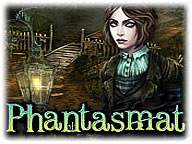 Phantasmat Collector's Edition
Dive into Phantasmat, an incredible Hidden Object Puzzle Adventure game, and get to the bottom of a long forgotten tragedy.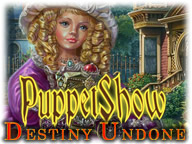 PuppetShow:
Destiny Undone
In the calm and peaceful town of Joyville the evil revisits the same family - Master and Felicia's!
Puppet Show:
Souls of the Innocent
A young girl has been asleep for a few days. She is considered to be cursed. So you will have to find out what happened with the girl and save the Souls of the Innocent in this enigmatic Hidden Object game.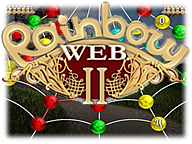 Rainbow Web 2
Rainbow Web 2 welcomes you again to the wonderful world of the Rainbow Kingdom! The Royal Palace is still in the grip of the Spider. So, a difficult journey lies ahead. What was begun must be finished!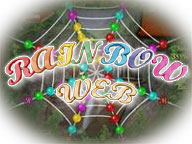 Rainbow Web
Embark on an adventure to the land of fairies and elves as you try and stop Spider, an evil wizard, who has cast a spell over fairy creatures and spun a web over their kingdom. Break the spell and return the land to sunshine!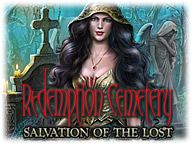 Redemption Cemetery:
Salvation of Lost
Escape from a mystical cemetery in Redemption Cemetery: Salvation of the Lost!
Redemption Cemetery:
Grave Testimony
Escape a cursed island inhabited by lost souls in Redemption Cemetery: Grave Testimony!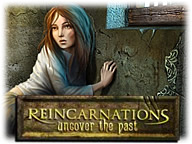 Reincarnations:
Uncover the Past
After making an amazing breakthrough in reincarnation studies, Jane was kidnapped and thrown into an enigmatic asylum... Explore past lives to help the girl save her present life in this captivating hidden object game!