Puzzle games for MAC OS
Come and play best puzzle games for Mac OS. Here you will find the top logic games on web and such classic board games as mahjong, nonograms, sudoku and sliding puzzles. The woman audience will definitely estimate the variety of jigsaw puzzles and beautifully drawn solitaire games. It is also a trend to merge various genres within a game, thus logic games often come up as mini-games in seek-and find titles. These games are commonly referred as hidden object puzzle adventure games, or HOPAs.
So, if you prefer to discover a story as you solve different riddles, don't hesitate to visit our hidden object games category. Match 3 puzzles also tend to feature some sort of storyline, Jewel Quest and The Treasures of Montezuma game series being bright examples of the kind. As you may see, the majority of the brain teasers are family friendly, so you can enjoy them together with your children. However we also have a separate catalogue where you can download puzzle games for kids along with other educational games for Mac.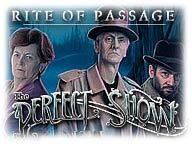 Rite of Passage:
The Perfect Show
Uncover secrets, solve challenging problems and encounter enigmatic characters in Rite of Passage: The Perfect Show!
Runes of Avalon 2
Welcome to the once glorious empire of Avalon, now clouded by the darkness of the evil Morganna's spells. After defeating Morganna in an intense magical battle, Evelyne, the protector of Avalon, must now cleanse Avalon from the dark curse!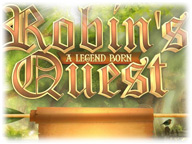 Robin's Quest:
A Legend Born
Rob from the rich and give to the poor! When an evil ruler taxes his people to near starvation, it's up to Robin to save the day! Help our brave new hero rise from humble beginnings to becoming the champion remembered in history...
Sable Maze:
Sullivan River
Every night you have the same nightmare. You see children wandering through a maze, crying for help. To stop them, you must return to Sullivan River Summer Camp to uncover what happened during that long-forgotten summer.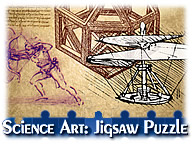 Science Art:
Jigsaw Puzzle
Science Art: Jigsaw Puzzle welcomes you in a fascinating and mysterious world of science!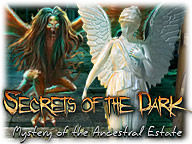 Secrets of the Dark:
Mystery Estate
You will have to challenge yourself as a professional who specializes in most tangled cases!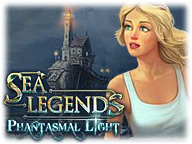 Sea Legends:
Phantasmal Light
Waking up on a mysterious island, Jane must now figure out what happened with her beloved Mike!
Serpent of Isis:
Your Journey Continues
Find the Tomb of Isis and finish the search that Robert's Grandpa started! Travel the globe and find clues that will help on your search! After Professor Thomas Penroy is kidnapped, it's up to you to take over the hunt for the legendry Tomb of Isis!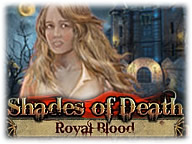 Shades of Death:
Royal Blood
After your father dies, your sister Violet requests your help at the Family Castle. After arriving, things seem to be in disarray. Discover what had frightened your father and find the truth behind his death.
Sinister City
Help John explore a Sinister City and save his bride, Nina, from vicious vampires! Travel to the astral plane and save your love from the most powerful and evil vampire of them all, Count Orlak.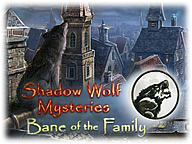 Shadow Wolf Mysteries:
Bane of Family
Return to the De la Fer estate to help the count unravel the curse that has been passed down through his family in Shadow Wolf Mysteries: Bane of the Family!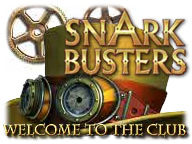 Snark Busters:
Welcome to the Club
Join Kira Robertson as she sets out to find the Snark, an elusive creature few people have seen and no one has caught. Can you decipher the clues, solve the puzzles, and piece together the objects you need to track down your target?