Puzzle games for MAC OS
Come and play best puzzle games for Mac OS. Here you will find the top logic games on web and such classic board games as mahjong, nonograms, sudoku and sliding puzzles. The woman audience will definitely estimate the variety of jigsaw puzzles and beautifully drawn solitaire games. It is also a trend to merge various genres within a game, thus logic games often come up as mini-games in seek-and find titles. These games are commonly referred as hidden object puzzle adventure games, or HOPAs.
So, if you prefer to discover a story as you solve different riddles, don't hesitate to visit our hidden object games category. Match 3 puzzles also tend to feature some sort of storyline, Jewel Quest and The Treasures of Montezuma game series being bright examples of the kind. As you may see, the majority of the brain teasers are family friendly, so you can enjoy them together with your children. However we also have a separate catalogue where you can download puzzle games for kids along with other educational games for Mac.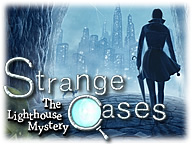 Strange Cases:
The Lighthouse Mystery
Latest strange case of FBI Agent Claire Ellery has become personal. Tom, her former partner, has died under bizarre circumstances. Solve this Strange Case and vindicate your partner's untimely demise in Strange Cases: The Lighthouse Mystery.
Strange Cases:
Secrets of Grey Mist Lake
Explore a town only spoken of in legend in this incredible Hidden Object Puzzle Adventure game and save the day!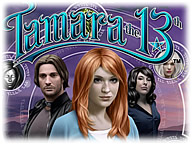 Tamara the 13th
Tamara McNamara discovers she's a 13th generation witch in the suspenseful Puzzle Adventure, Tamara the 13th. Her mother is kidnapped; in order to rescue her, she must master her innate magical powers.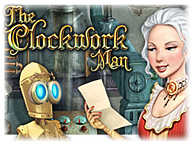 The Clockwork Man
Join Miranda Calomy and her helpful sidekick, Sprocket, on a transcontinental adventure of perplexing puzzles in a rich Victorian setting. Featuring unique scroll and zoom gameplay, and an innovative hint system, this is an experience for all ages!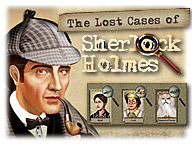 The Lost Cases of Sherlock Holmes
The Lost Cases of Sherlock Holmes is a lavish mystery adventure game, featuring 16 unique cases of forgery, espionage, theft, murder and more! Investigate hundreds of potentially relevant clues and lively characters in each mysterious story!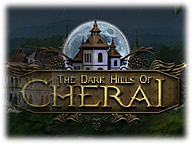 The Dark Hills of Cherai
After hearing the story of a great adventurer named Wyatt, and the treasure hidden in his home, a young boy named Arjun decides to find it for himself. But an evil magician is waiting to kidnap him. Save the boy and find the legendary treasure!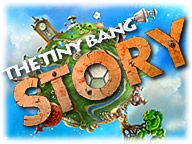 The Tiny Bang Story
Save the population of Tiny Planet in The Tiny Bang Story, a fun Hidden Object Adventure game. Explore different locations and solve numerous puzzles to fix the important machines needed to repair Tiny Planet.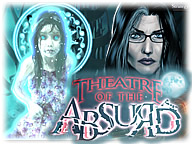 Theatre of the Absurd
The ancient theatre in the lonely winter mountains becomes an arena of spiritual war in Theatre of the Absurd!
Timeless:
The Forgotten Town
Explore the mysterious city and solve its riddles to uncover the roots of a terrible disaster. Free yourself from the timeless trap as quickly as you can since the Chronometron is counting off the seconds of your life.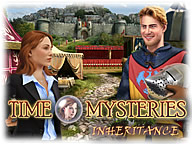 Time Mysteries:
Inheritance
You have a great possibility to travel through the time with Vivien, who can visit the past. Join the girl in her journey to find her father, who was kidnapped. A mysterious crystal ball will will help you!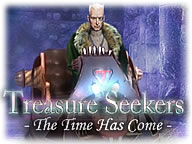 Treasure Seekers:
The Time Has Come
The time has come for Nelly and Tom to stop a potential catastrophe and save the world! With new powerful devices, such as the Ring of Time and the X-Glass, Nelly and Tom must go on their most exciting adventure yet!