Puzzle games for MAC OS
Come and play best puzzle games for Mac OS. Here you will find the top logic games on web and such classic board games as mahjong, nonograms, sudoku and sliding puzzles. The woman audience will definitely estimate the variety of jigsaw puzzles and beautifully drawn solitaire games. It is also a trend to merge various genres within a game, thus logic games often come up as mini-games in seek-and find titles. These games are commonly referred as hidden object puzzle adventure games, or HOPAs.
So, if you prefer to discover a story as you solve different riddles, don't hesitate to visit our hidden object games category. Match 3 puzzles also tend to feature some sort of storyline, Jewel Quest and The Treasures of Montezuma game series being bright examples of the kind. As you may see, the majority of the brain teasers are family friendly, so you can enjoy them together with your children. However we also have a separate catalogue where you can download puzzle games for kids along with other educational games for Mac.

Victorian Mysteries:
Woman in White
A mysterious Woman in White... who is she and what secrets does she conceal? Somehow Walter's future is interlaced with this enigmatic woman... But will a drawing teacher be able to explore Victorian England and reveal the secrets of Woman in White?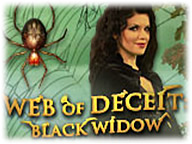 Web of Deceit:
Black Widow
Follow a trail of clues and dead husbands as you explore this once picturesque town now at the mercy of the Black Widow and her mechanical minions.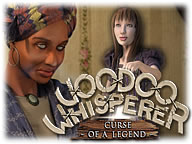 Voodoo Whisperer:
Curse of a Legend
The entire town has been put into a deep, dark sleep by a mysterious evil force. Now young Lillian must find allies and uncover the dark secrets of voodoo!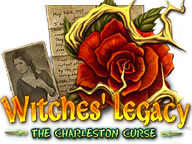 Witches' Legacy:
The Charleston Curse
The Charlestons have been systematically killed by a witch and now it's up to you to protect Lynn!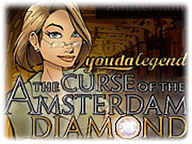 Youda Legend
The dark influence of an old curse still haunts the beautiful city of Amsterdam. Explore the town by combining clues and solving puzzles in the most famous places in the city, like the Rijksmuseum, the Flower Market and the Carré Theatre.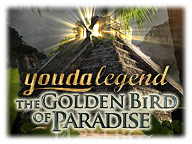 Youda Legend:The Golden Bird of Paradise
The jungle hides many secrets, including the mystery of the Golden Bird! Your Hidden Object skills will be put to the test if you are to reveal this mystery!