Puzzle games for MAC OS
Come and play best puzzle games for Mac OS. Here you will find the top logic games on web and such classic board games as mahjong, nonograms, sudoku and sliding puzzles. The woman audience will definitely estimate the variety of jigsaw puzzles and beautifully drawn solitaire games. It is also a trend to merge various genres within a game, thus logic games often come up as mini-games in seek-and find titles. These games are commonly referred as hidden object puzzle adventure games, or HOPAs.
So, if you prefer to discover a story as you solve different riddles, don't hesitate to visit our hidden object games category. Match 3 puzzles also tend to feature some sort of storyline, Jewel Quest and The Treasures of Montezuma game series being bright examples of the kind. As you may see, the majority of the brain teasers are family friendly, so you can enjoy them together with your children. However we also have a separate catalogue where you can download puzzle games for kids along with other educational games for Mac.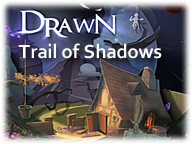 Drawn:
Trail of Shadows
Become a part of the story by following clues scattered throughout paintings to save a boy with the power to create painted worlds!
Dream Chronicles:
The Book of Water
With her father gravely ill and her mother missing, Lyra must find a way to break the spell. Journey through beautifully enchanted places, solve challenging puzzles, and seek answers to save Lyra's hometown in Dream Chronicles: The Book of Water!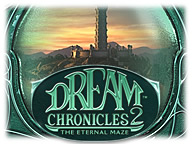 Dream Chronicles 2
Faye is back and puzzling her way through even more enchanted realms in this mesmerizing, much-anticipated sequel to Dream Chronicles! Help piece together the origin of the fairies, hunt for clues and dream jewels!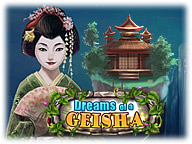 Dreams of a Geisha
Help Ichisumi in this incredible adventure to reopen the temples of Geisha and restore a world of beauty and passion. Dive into this engaging Match 3 game with beautiful scenery and relaxing music.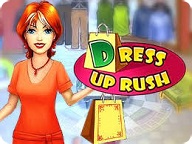 Dress Up Rush
Jane is all set to start her new business! Help Jane turn her boutique into a magic world of fashion. Build your fashion empire today with Dress Up Rush!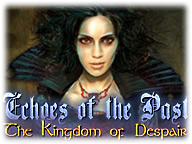 Echoes of the Past:
Kingdom of Despair
Test your wits as you gather the missing amulets, restore the lives of the cursed characters - and open the portal to return home!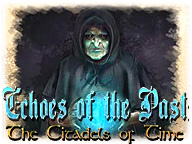 Echoes of the Past:
The Citadels of Time
Be ready for an exciting journey that will start from the Dark Middle Ages and end in the present times!
Eden's Quest
You are Eden Hunt, a famous archaeologist, who embarks on a breathtaking treasure hunt in an isolated island whose owner is...very discreet. Play Eden's Quest, a subtle blend of adventure and challenges, with a smattering of hidden objects!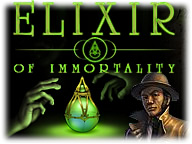 Elixir of Immortality
Go to the island to find a murderer in Elixir of Immortality! Gather evidences and trace the criminal in this interesting game. Exploring the enigmatic island, discover ancient secrets and find Elixir of Immortality! Don't you want to be a hero?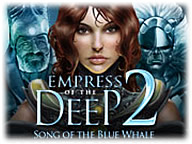 Empress of the Deep 2
Find your way to a mystical floating cloud city in the sky, explore the gorgeous Sky Castle, seek out the four Children of Light and save them from the twisted clutches of the Evil Empress Pandora!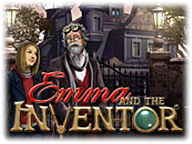 Emma and the Inventor
Save Emma's grandfather who has accidentally trapped himself in a mysterious void in Emma and the Inventor! Put the machine back together and create fuel for it in this beautiful Hidden Object Puzzle Adventure game!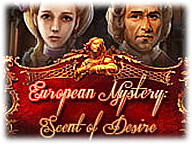 European Mystery:
Scent of Desire
Stop a maniac's murderous trail of fragrance and deception in European Mystery: Scent of Desire!