Puzzle games for MAC OS
Come and play best puzzle games for Mac OS. Here you will find the top logic games on web and such classic board games as mahjong, nonograms, sudoku and sliding puzzles. The woman audience will definitely estimate the variety of jigsaw puzzles and beautifully drawn solitaire games. It is also a trend to merge various genres within a game, thus logic games often come up as mini-games in seek-and find titles. These games are commonly referred as hidden object puzzle adventure games, or HOPAs.
So, if you prefer to discover a story as you solve different riddles, don't hesitate to visit our hidden object games category. Match 3 puzzles also tend to feature some sort of storyline, Jewel Quest and The Treasures of Montezuma game series being bright examples of the kind. As you may see, the majority of the brain teasers are family friendly, so you can enjoy them together with your children. However we also have a separate catalogue where you can download puzzle games for kids along with other educational games for Mac.
Living Legends:
Frozen Beauty
The Queen has chosen your sister as her successor, but are her promises too good to be true?
Lost Souls:
Enchanted Paintings
Bellas son disappears suddenly and after the police and FBI come up empty in their investigation, Bella decided to turn to forces beyond our world to find him in Lost Souls: Enchanted Paintings!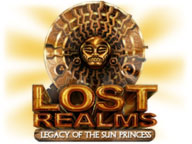 Lost Realms:
Legacy of the Sun Princess
Lately, Alexia has been experiencing many sleepless nights and disturbing dreams of ancient Incan times. Help Alexia make sense of the mysteries swarming her subconscious and find the ancient Incan treasure!
Love Chronicles:
Salvation
The evil Alura is back and this time she's attacking your homeland!
Love Chronicles:
The Sword and the Rose
Lift an evil curse that has been cast on the kingdom by a witch looking for revenge in Love Chronicles: The Sword and the Rose! Gather the petals, defeat a terrifying beast, and confront the witch in this exciting Hidden Object Puzzle Adventure game!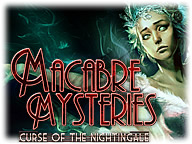 Macabre Mysteries:
Curse of Nightingale
After receiving a letter and a golden ticket in the mail from your grandfather you are off to see an amazing ballet performance. Explore Hidden Object scenes and more!
Mushroom Age
Take a trip through time to solve interesting puzzles and play mesmerizing mini-games with pre-historic characters like a dinosaur and a caveman, historic legends like Socrates and Nostradamus, robots and bad guys from the future.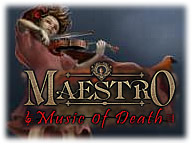 Maestro:
Music of Death
A mysterious illness has broken out and is causing an entire village to age rapidly and die! While you search for the source, find a little girl, who is trapped in the town!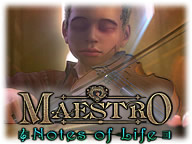 Maestro:
Notes of Life
Solve tricky puzzles to become a hero and complete your journey in Maestro: Notes of Life!
Mahjongg:
Ancient Mayas
Experience classical Mahjongg or try one of the 11 unbelievable game variations. You will love the detailed graphics, the fantastic animations and the atmospheric music!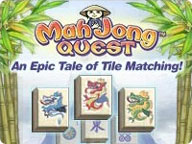 Mah Jong Quest
After three dragons wreak havoc over the empire, young Kwazi must use an ancient set of Mah Jong tiles to restore balance. Enjoy sweeping animations as you help Kwazi journey through the Orient, meet wise animal guides, and solve tricky puzzles.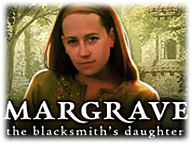 Margrave:
The Blacksmith's Daughter
The town of the Cyclops appears for a single day once every three hundred years, on an island lost to cartographers. On this Day of Alignment, the town rises and sets with the midsummer sun. Edwina embarks on a rescue mission into the town.