Strategy games for MAC OS
Do you have what it takes to make it to the top in the business world? Check it out now with the best simulation games for Mac. Hire managers, buy all sorts of improvements and decor, widen the range of goods and services offered and expand your trading network in the fun time management games for Mac OS X, including top-rated Diner Dash and Hotel Mogul series. Building games like the famous Build-A-Lot titles are another example of so-called tycoon games.
One more trend are resource management games, where users usually have few objectives on the level. Playing against the time, they restore roads, build and upgrade houses and plants, collect foods and much more, trying to figure out the most beneficial workflow. This gameplay are characteristic of Roads of Rome and Northern Tales series, which you can download for Mac free of charge. You can also play time management games online is you switch to the corresponding section of our portal. Remember that Absolutist.com is your resource of the new sim and business games, so, don't forget to bookmark our entertainment portal.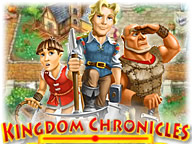 Kingdom Chronicles
Rescue the princess, defeat the villain, and save your homeland in Kingdom Chronicles!

Cradle Of Persia
Build Ancient Persia in this engaging puzzle game! Now you can seek out the riddles of these ruins as you travel through the land of a thousand and one nights.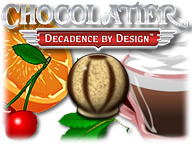 Chocolatier:
Decadence by Design
Travel the globe in search of flavorful and exotic ingredients to customize your own chocolate creations.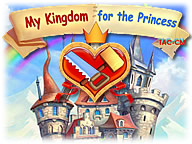 My Kingdom for the Princess
One day Princess Helen traveled across the lands, when all of a sudden, a tornado came and wreaked havoc on the lands. Arthur, a knight famed for his wit and courage, has answered duty's call! Now he will have to restore the ruined lands!

Plan It Green
Congratulations! You've been elected mayor, and you want to restore your hometown to its former glory. Change the ways of the past and bring a new, eco-friendly future to Greenville!

My Tribe
Shipwrecked on a beautiful tropical island, your brave little tribespeople must build a new home! Come back often to feed your tribe, clothe them, and look after the babies and children! There's so much to do with My Tribe!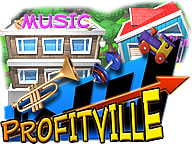 Profitville
Pack your puzzle skills for a trip that's full of box-shipping, brain-bending fun in the colorful town of Profitville! Once home to a bustling main street, Profitville's shops have fallen to ruin since the MegaMarts moved in.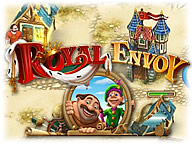 Royal Envoy
Take the King's challenge! Save the wonderful land of countless islands from merciless forces of nature! Think your way to triumph in this challenging and mesmerizing game of pirates, treasure and hot-air balloon adventures in Royal Envoy for Mac!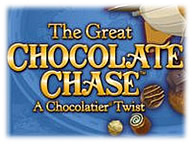 The Great Chocolate Chase
Continue exploring the deliciously rich world of Chocolatier, now with an adventure game twist! Join Evangeline Baumeister and your favorite Chocolatier characters, making and serving chocolate treats to international customers.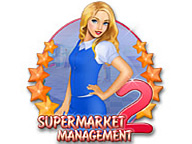 Supermarket Management 2
Put your Time Management talents to the test and grow your little shop to the biggest store in the entire city! Work quickly to purchase unique upgrades, helpful assistants, and even better locations.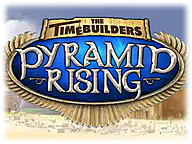 The Timebuilders:
Pyramid Rising
Bring hope to the people of Egypt in The Timebuilders: Pyramid Rising, an exciting Time Management game! Hire workers, manage resources, build structures and gather stone all while fending off alligator attacks and more!