Time Management games for MAC OS
Do you have what it takes to make it to the top in the business world? Check it out now with the best simulation games for Mac. Hire managers, buy all sorts of improvements and decor, widen the range of goods and services offered and expand your trading network in the fun time management games for Mac OS X, including top-rated Diner Dash and Hotel Mogul series. Building games like the famous Build-A-Lot titles are another example of so-called tycoon games.
One more trend are resource management games, where users usually have few objectives on the level. Playing against the time, they restore roads, build and upgrade houses and plants, collect foods and much more, trying to figure out the most beneficial workflow. This gameplay are characteristic of Roads of Rome and Northern Tales series, which you can download for Mac free of charge. You can also play time management games online is you switch to the corresponding section of our portal. Remember that Absolutist.com is your resource of the new sim and business games, so, don't forget to bookmark our entertainment portal.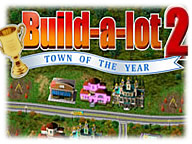 Build-a-lot 2:
Town of the Year
It's time to get busy again building, buying and selling houses in this exciting sequel! There are new towns to explore, new Mayors to meet and lots of money to be made! Use your keen eye to pick the right locations to build parks and shops.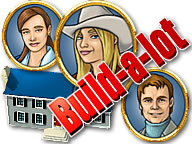 Build-a-lot
Send the housing market through the roof as you build, buy, and sell houses in the new strategy game, Build-a-lot! You can flip houses for quick cash or sit back and watch the rental income pile up.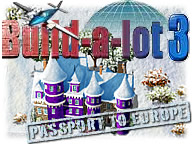 Build-a-lot 3:
Passport to Europe
Build-a-lot 3 is your passport to fun! Travel all over Europe as you restore rundown houses, develop friendly services and beautify neighborhoods with picturesque landmarks.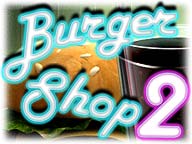 Burger Shop 2
Congratulations! Featuring 120 levels of story mode, 120 levels of expert mode and endless play in Challenge and Relax Mode, start your food making adventure today!
Cooking Academy 2:
World Cuisine
Welcome to the World Culinary Workshop! Cooking Academy 2 will put you in the kitchens of restaurants from all corners of the globe!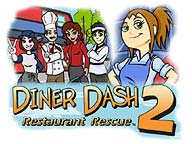 Diner Dash 2:
Restaurant Rescue
Join Flo as she returns to help four fellow restaurant owners defeat the greedy tycoon, Mr. Big. By working as fast as ever, Flo helps each of her friends upgrade their restaurants, expand their businesses, and pay their rent.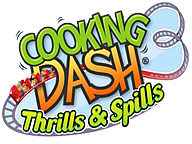 Cooking Dash 3:
Thrills and Spills
Meet Flo and the rest of the DinerToons as youthful DinerTeens, working their first summer job at Mr. Big's theme park restaurants. Serve sit-down customers, bag up food for Dash-Thru diners, revamp every restaurant in the park!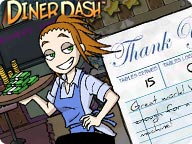 Diner Dash
Whether you're an entrepreneur dreaming of your own chain of restaurants, or are just looking for a way to escape the grind of your own day job, you'll love the can't-put-it-down gameplay and unique world of Flo's DINER DASH!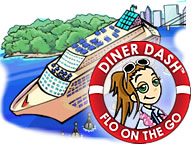 Diner Dash:
Flo On The Go
Flo trades in her apron for a passport to paradise! But will our hard-working waitress get a chance to relax? Join Flo and her sidekick Darla as they embark on the vacation of their dreams. Rely on your table-serving talents!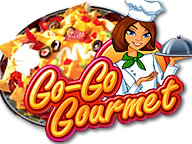 Go-Go Gourmet
Search, sauté, and serve your way to gastronomic greatness! Go-Go Gourmet puts you in the heat of the kitchen with hidden object and time management gameplay, all rolled into one! Find ingredients and prepare more than one request at a time!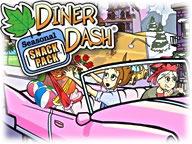 Diner Dash:
Seasonal Snack Pack
In Diner Dash: Seasonal Snack Pack, stroll down memory lane with Grandma and Flo as they reminisce about their favorite seasons! If you think the denizens of Dinertown like to have a good time when they stop by Flo's, you should see them really party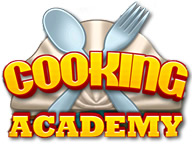 Cooking Academy
Grab your oven mitts and don your Chef's Hat! Cooking Academy is the game that places you in the kitchens of a prestigious culinary school! From Pancakes to Creme Brulee, prepare over 50 different recipes!