Time Management games for MAC OS
Do you have what it takes to make it to the top in the business world? Check it out now with the best simulation games for Mac. Hire managers, buy all sorts of improvements and decor, widen the range of goods and services offered and expand your trading network in the fun time management games for Mac OS X, including top-rated Diner Dash and Hotel Mogul series. Building games like the famous Build-A-Lot titles are another example of so-called tycoon games.
One more trend are resource management games, where users usually have few objectives on the level. Playing against the time, they restore roads, build and upgrade houses and plants, collect foods and much more, trying to figure out the most beneficial workflow. This gameplay are characteristic of Roads of Rome and Northern Tales series, which you can download for Mac free of charge. You can also play time management games online is you switch to the corresponding section of our portal. Remember that Absolutist.com is your resource of the new sim and business games, so, don't forget to bookmark our entertainment portal.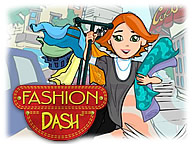 Fashion Dash
It's time to try on a whole new DASH! Step into the fashionable shoes of Coco, a young woman with dreams of creating a new fashion empire, one custom fit at a time! Come try on a game that's guaranteed to fit!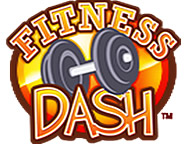 Fitness Dash
While jogging, Jo notices her fellow DinerTown residents gobbling up double bacon burgers at Flo's Diner just days before the annual tug-of-war competition. Help Jo get the citizens of DinerTown back on track and lead them to a tug-of-war victory!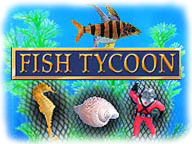 Fish Tycoon
These are your fish and like real fish, you need to care for them. You can feed them, cure them if they get sick and make lots of babies! The game runs in true real time: new surprises every time you check back into your game.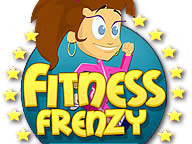 Fitness Frenzy
Help Vicki meet a real challenge! In Fitness Frenzy, YOU are a fitness trainer. You get to help people get fit and feel great. Teach them how to work out and reach their ultimate goals. How about you...can you keep up with the frenzy?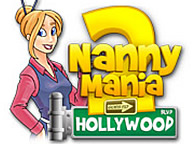 Nanny Mania 2
Nanny Mania 2 brings you directly into the lifestyles of the rich and famous! In Hollywood, being a stay at home mom is a lot of work, and when a celebrity needs help with her young twins, who else do you think she would call?

Garden Dash
Barb, Flo's best tipping customer, takes up gardening to escape the high-stress demands of her corporate job. Help her transform urban lots into thriving gardens! Can you help Barb find relief?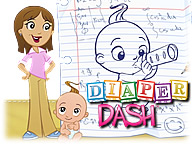 Diaper Dash
Every adorable baby in DinerTown is all bundled up for you to lavish with love! Make a play date now with the game that's literally crawling with fun!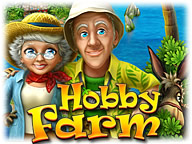 Hobby Farm
Harvest exotic fruits, manage free-roaming animals, and operate handmade machines in Hobby Farm! Work your farm under the gorgeous sun and help Jill with your Time Management talents.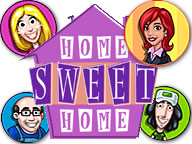 Home Sweet Home
You move into a new house and have no idea how to furnish it! Who do you call? How about the Home Sweet Home team? With simple controls, a fun style and an easy to use interface, Home Sweet Home is one creative gaming experience!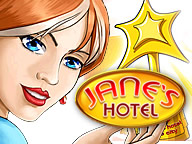 Jane's Hotel:
Family Hero
Jane's family business is in trouble! Help Jane earn enough money to buy back the hotels as soon as possible! Try this fresh sequel in the Jane's Hotel franchise today!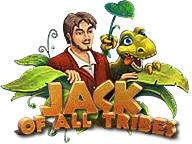 Jack of All Tribes
Help Jack travel to the past and rule a primitive tribe in Jack of All Tribes, a fun Time Management game!

Jane's Zoo
During Jane's travels across Europe, Asia and Africa, she's seen poor animals suffering under terrible conditions... Help Jane save the wild animals of the world...and their cute babies! Rare animals and wild nature are in your hands now!