Time Management games for MAC OS
Do you have what it takes to make it to the top in the business world? Check it out now with the best simulation games for Mac. Hire managers, buy all sorts of improvements and decor, widen the range of goods and services offered and expand your trading network in the fun time management games for Mac OS X, including top-rated Diner Dash and Hotel Mogul series. Building games like the famous Build-A-Lot titles are another example of so-called tycoon games.
One more trend are resource management games, where users usually have few objectives on the level. Playing against the time, they restore roads, build and upgrade houses and plants, collect foods and much more, trying to figure out the most beneficial workflow. This gameplay are characteristic of Roads of Rome and Northern Tales series, which you can download for Mac free of charge. You can also play time management games online is you switch to the corresponding section of our portal. Remember that Absolutist.com is your resource of the new sim and business games, so, don't forget to bookmark our entertainment portal.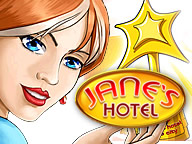 Jane's Hotel:
Family Hero
Jane's family business is in trouble! Help Jane earn enough money to buy back the hotels as soon as possible! Try this fresh sequel in the Jane's Hotel franchise today!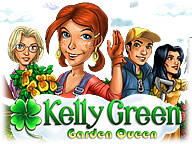 Kelly Green Garden Queen
Arrange floral bouquets with your own creative flair and bribe demanding businesswomen with lemonade. Do you have what it takes to expand the nursery from a few pots to oasis?

Jane's Zoo
During Jane's travels across Europe, Asia and Africa, she's seen poor animals suffering under terrible conditions... Help Jane save the wild animals of the world...and their cute babies! Rare animals and wild nature are in your hands now!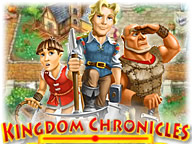 Kingdom Chronicles
Rescue the princess, defeat the villain, and save your homeland in Kingdom Chronicles!

Leeloo's Talent Agency
Help a young movie fan use her talent for talent to create Hollywood superstars in this exciting time-management challenge. Help Leeloo to build her very own talent agency!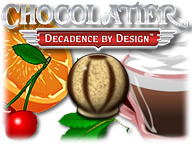 Chocolatier:
Decadence by Design
Travel the globe in search of flavorful and exotic ingredients to customize your own chocolate creations.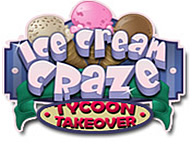 Ice Cream Craze:
Tycoon Takeover
Armed only with an old ice cream truck and the wisdom of her grandma, guide Anna through the challenges of ice cream success!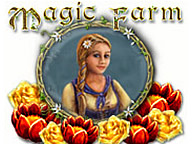 Magic Farm
In Magic Farm you take on the role of a savvy young entrepreneur with a magical green thumb. Grow a variety of flowers and fruit in this enchanting new Time Management game. Sell your flowers separately or make beautiful bouquets for maximum profits!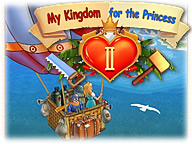 My Kingdom for the Princess II
A terrible dwarf has kidnapped a beautiful princes. Save Princess Helen and her kingdom, by stopping invaders and the terrible evildoer. You will meet magical beings, track down the miscreant and surmount the obstacles in this exciting game!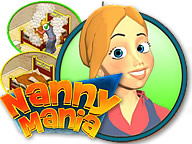 Nanny Mania
Nanny Mania puts you in the heart of what it takes to maintain a household. We start you off easy with a child, Mom, and Dad, but as you get more proficient, the job does not get easier.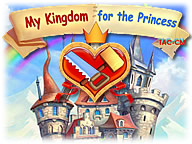 My Kingdom for the Princess
One day Princess Helen traveled across the lands, when all of a sudden, a tornado came and wreaked havoc on the lands. Arthur, a knight famed for his wit and courage, has answered duty's call! Now he will have to restore the ruined lands!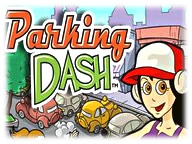 Parking Dash
Meet Karma, Flo's hip friend, who is going to start her own parking business! You'll have to be quick to click as you rack, track, and even stack automotive gems from every corner of DinerTown. Hop in now!