Games for Windows
Welcome to the selection of the best PC games for Windows 7. Fun casual games are grouped by genre to let you choose cool games for boys and girls. Hidden object adventure games remain popular these years, thus, many computer games for Windows 7 belong to this category. Arcade and strategy games enjoy wide fan audience as well. Now most of them feature full HD graphics. So, please, check the system requirements before windows 8 games download. The same is true for arcades and 3D action games.
The complete Windows 7 games list is available to review by genre. For example, click Match 3 games title to find new simulation and puzzle games. Similarly, you may download free Windows 7 games for kids or board games for the whole family to enjoy. Use the trial time to check if the the selected windows game runs on your pc. Then you may upgrade the free demo to full version games.
By the way, if you are searching for free games for windows phone, then you should better visit Windows game store. Absolutist offers a few Windows Phone 8 games which are fun to play and free to download. There are also a number of educational games for kids. Regardless the preferred game genre, our company does its best to deliver best windows games of 2016 to your pc. So, subscribe to get most thrilling puzzle and adventure games free right to your email.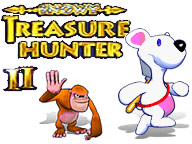 Snowy:
Treasure Hunter 2
Snowy the Bear enjoyed his first globe-trotting adventure so much, he's setting out on another journey through exotic new lands!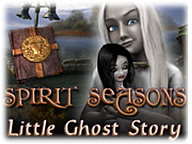 Spirit Seasons:
Little Ghost Story
Explore the Blindhill Place manor and meet the ghost of Agatha, a young girl who is haunting the huge mansion! Listen to her tale and uncover the truth of the famed home.

Special Enquiry Detail:
Hand that Feeds
Join Detectives Turino and Lamonte, who have just been transferred to the Special Enquiry Detail unit. Their first case is the shocking death of the daughter of a wealthy family of benefactors. Become a New York City detective pursuing justice!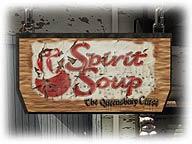 Spirit Soup:
The Queensbury Curse
After your great uncle passes away, you move to Queensbury to help run the family business. Shorty after you arrive, however, you begin to have recurring nightmares and are afflicted by the curse of Queensbury!

Spirits of Mystery:
Amber Maiden
After learning about your royal heritage, you're off on a fantastic adventure to undo the amber curse and save the King and Queen! Return to your kingdom and free the people, animals, and objects from the Dark Queen's treacherous grip.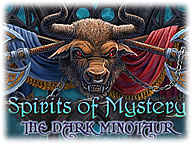 Spirits of Mystery:
The Dark Minotaur
ake the journey to discover more about the Dark Minotaur who threatens the magical world. Can you save them in time?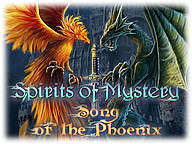 Spirits of Mystery:
Song of the Phoenix
Help the Princess locate her missing groom and unite the two Kingdoms in Spirits of Mystery: Song of the Phoenix!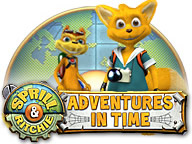 Sprill & Ritchie:
Adventures in Time
Sprill and Ritchie are back in an all-new, time-tripping adventure that will tickle your funny bone as much as it teases your brain! Having escaped alien captivity in the Bermuda Triangle, Sprill must now set the mixing up items to different ages!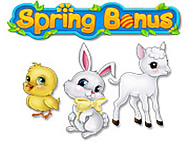 Spring Bonus
Help the Easter Bunny light the magic rainbow by melting away the cold grip of Winter. Featuring fluffy chicks, frolicking lambs and bouncy rabbits, this adorable Match 3 game is bursting with bonuses and fun for all the family.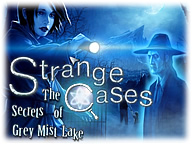 Strange Cases:
Secrets of Grey Mist Lake
Explore a town only spoken of in legend in this incredible Hidden Object Puzzle Adventure game and save the day!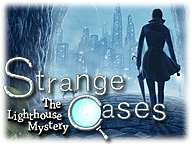 Strange Cases:
The Lighthouse Mystery
Latest strange case of FBI Agent Claire Ellery has become personal. Tom, her former partner, has died under bizarre circumstances. Solve this Strange Case and vindicate your partner's untimely demise in Strange Cases: The Lighthouse Mystery.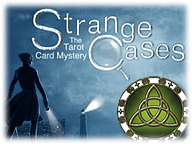 Strange Cases:
The Tarot Card Mystery
FBI Agent Claire Ellery has a knack for getting assigned strange cases, and is currently investigating a triple kidnapping in a small town. Help Agent Ellery rescue the kidnapped girls and stop an evil ritual!