Games for Windows
Welcome to the selection of the best PC games for Windows 7. Fun casual games are grouped by genre to let you choose cool games for boys and girls. Hidden object adventure games remain popular these years, thus, many computer games for Windows 7 belong to this category. Arcade and strategy games enjoy wide fan audience as well. Now most of them feature full HD graphics. So, please, check the system requirements before windows 8 games download. The same is true for arcades and 3D action games.
The complete Windows 7 games list is available to review by genre. For example, click Match 3 games title to find new simulation and puzzle games. Similarly, you may download free Windows 7 games for kids or board games for the whole family to enjoy. Use the trial time to check if the the selected windows game runs on your pc. Then you may upgrade the free demo to full version games.
By the way, if you are searching for free games for windows phone, then you should better visit Windows game store. Absolutist offers a few Windows Phone 8 games which are fun to play and free to download. There are also a number of educational games for kids. Regardless the preferred game genre, our company does its best to deliver best windows games of 2016 to your pc. So, subscribe to get most thrilling puzzle and adventure games free right to your email.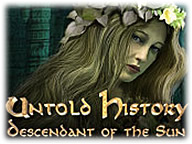 Untold History:
Descendant of the Sun
Each step of your journey will bring you closer to your true destiny in this gorgeous Hidden Object Adventure game!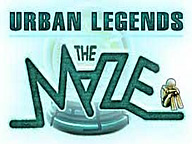 Urban Legends:
The Maze
During an incredibly popular reality show, The Maze, the transmission is mysteriously stopped. The families of the missing contestants are totaly confused!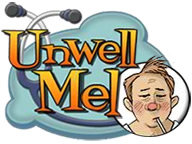 Unwell Mel
The doctor is in, with this madcap Match-3 game! Poor Mel has every ailment in the book, and you're the only one who can cure him. Make matching sets of medicines to dispel Mel's blues and bring him back to good health. Help Mel get well now!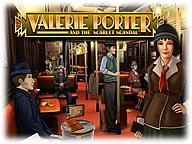 Valerie Porter and the Scarlet Scandal
When you stumble upon a scandalous celebrity murder and the framing of an innocent man, it is up to you to search for hidden clues, locate missing objects and uncover enough evidence to solve the murder and help an innocent man go free!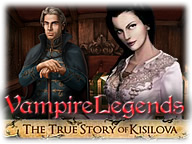 Vampire Legends:
True Story of Kisolova
An incredible adventure based on the true story of the first documented case of vampirism ever!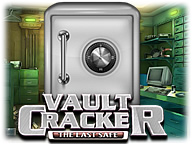 Vault Cracker
Once one of the most sought-after cat burglars, Melissa gave up a life of crime - and now lives an ideal life with her eight-year old son. But life suddenly changes when she decided to make a trip to her hometown and show her son where she grew up...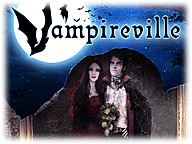 Vampireville
Appraise the old fashioned property, and figure out what caused real estate agents to go crazy. But be careful, not everything looks as it seems. The castle might be inhabited with enigmatic creatures that have dangerous secrets...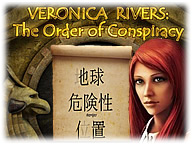 Veronica Rivers:
The Order of Conspiracy
Famous pilot Veronica Rivers finds a mysterious sign warning her that disaster is about to strike down the world! Use your hidden object skills to find the Gates of Destiny and prevent the unthinkable in Veronica Rivers: The Order of Conspiracy!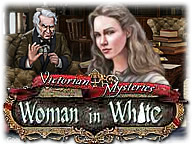 Victorian Mysteries:
Woman in White
A poor drawing teacher, Walter Hartright, found himself in the unaccountable mystery. Walter's future interlaced with an enigmatic Woman in White. Who is she and what secrets does she conceal?..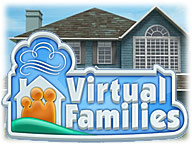 Virtual Families
Virtual Families is a casual family sim that runs in real time! Adopt and nurture needy people on your computer and help them meet mates, and start families!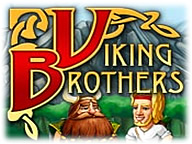 Viking Brothers
Through 50 levels of rollicking time management fun, you'll learn the heroic ways of the Vikings!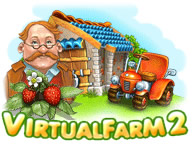 Virtual Farm 2
Raise bumper crops and then sell them for a profit in Virtual Farm 2! Cheese, ice cream, cakes and more are in demand at the market. Do you have what it takes to fill those orders and become the top farmer in town?