Games for Windows
Welcome to the selection of the best PC games for Windows 7. Fun casual games are grouped by genre to let you choose cool games for boys and girls. Hidden object adventure games remain popular these years, thus, many computer games for Windows 7 belong to this category. Arcade and strategy games enjoy wide fan audience as well. Now most of them feature full HD graphics. So, please, check the system requirements before windows 8 games download. The same is true for arcades and 3D action games.
The complete Windows 7 games list is available to review by genre. For example, click Match 3 games title to find new simulation and puzzle games. Similarly, you may download free Windows 7 games for kids or board games for the whole family to enjoy. Use the trial time to check if the the selected windows game runs on your pc. Then you may upgrade the free demo to full version games.
By the way, if you are searching for free games for windows phone, then you should better visit Windows game store. Absolutist offers a few Windows Phone 8 games which are fun to play and free to download. There are also a number of educational games for kids. Regardless the preferred game genre, our company does its best to deliver best windows games of 2016 to your pc. So, subscribe to get most thrilling puzzle and adventure games free right to your email.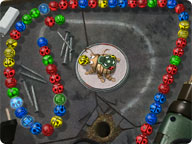 Tumble Bugs
You, the hero Tumble, hold the fate of your colorful beetle buddies in your hands as you save them from being enslaved by the Black Bug Empire. Set your buggy brethren free by matching beetles of the same color in groups of three or more.

Turbo Pizza
Use the secret recipe of the most delicious pizza in the world and attract more customers. Rebecca and Robert are avid restaurateurs ready to start their next adventure. Help them to build successful pizza restaurants in the world.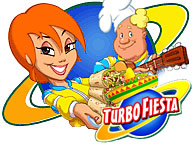 Turbo Fiesta
Rebecca and Robert are taking their fast food empire to totally new heights! Turbo Fiesta proves that there's no place these two can't go to serve up a tasty food! An astronomical and gastronomical adventure, Turbo Fiesta is truly out of this world!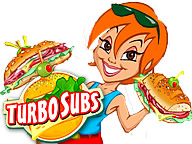 Turbo Subs
Fans of fast-action time management games are about to embark on a tasty new venture...this time in New York City! With loads of upgrades, secret sauces and more, Turbo Subs is a tasty treat for all!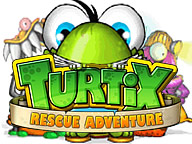 Turtix:
Rescue Adventure
Help a heroic turtle navigate three gorgeous game worlds, dripping with eye-tickling detail! Thrill to exciting action sequences that challenge you to take out a variety of enemies with your acrobatic insight!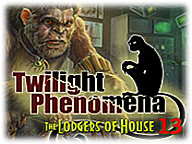 Twilight Phenomena:
Lodgers of House 13
It's 1980s England and there's a beautiful 3-floor mansion in the shade of branchy trees. But bloody things are happening inside of this house. Guests are beheaded, and with every new victim humankind is getting closer to meeting a horrible monster.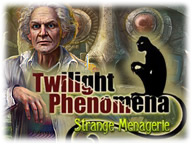 Twilight Phenomena:
Strange Menagerie
Escape from a mysterious house filled with dangerous creatures in Twilight Phenomena: Strange Menagerie!

Sonya
After Lily's life force is stolen it's up to Sonya to get it back in this fun Hidden Object Puzzle Adventure game! Explore gorgeous locations and take on the mysterious villains.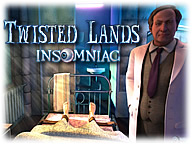 Twisted Lands:
Insomniac
Help Angel figure out what is real and what is in her head as she attempts to escape from a Mental Hospital! Explore a haunting environment as you go on Angel's mystifying quest!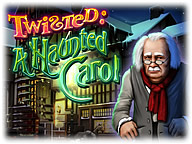 Twisted:
A Haunted Carol
Scrooge's victim lies motionless with a knife in his back. There aren't any witnesses... or are there? Travel back and forward in time to get help from the Ghosts of Christmas Past, Present and Future in this Hidden Object Puzzle Adventure game.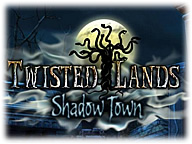 Twisted Lands:
Shadow Town Collector's E
Explore a deserted island and make unexpected discoveries! What secrets does Shadow Town conceal?.. Your heart will beat faster when you enter dark rooms or when something invisible whispers in your ears... Dive into the world of fear!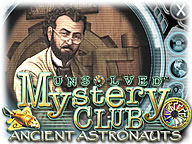 Unsolved Mystery Club:
Ancient Astronaut
Five explorers have disappeared while searching for evidence of Ancient Astronauts! Join the Unsolved Mystery Club in the hunt for the missing explorers and unlock ancient secrets of the past.