Games for Windows
Welcome to the selection of the best PC games for Windows 7. Fun casual games are grouped by genre to let you choose cool games for boys and girls. Hidden object adventure games remain popular these years, thus, many computer games for Windows 7 belong to this category. Arcade and strategy games enjoy wide fan audience as well. Now most of them feature full HD graphics. So, please, check the system requirements before windows 8 games download. The same is true for arcades and 3D action games.
The complete Windows 7 games list is available to review by genre. For example, click Match 3 games title to find new simulation and puzzle games. Similarly, you may download free Windows 7 games for kids or board games for the whole family to enjoy. Use the trial time to check if the the selected windows game runs on your pc. Then you may upgrade the free demo to full version games.
By the way, if you are searching for free games for windows phone, then you should better visit Windows game store. Absolutist offers a few Windows Phone 8 games which are fun to play and free to download. There are also a number of educational games for kids. Regardless the preferred game genre, our company does its best to deliver best windows games of 2016 to your pc. So, subscribe to get most thrilling puzzle and adventure games free right to your email.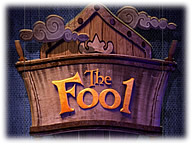 The Fool
Help The Fool become a hero and save the beautiful princess Catherine from the jaws of a terrible dragon! Travel across the kingdom and explore different locations as you set off an epic journey!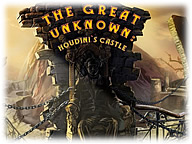 The Great Unknown:
Houdini's Castle
Can you expose Houdini's greatest trick to save your husband and escape the island?

The Great Chocolate Chase
Continue exploring the deliciously rich world of Chocolatier, now with an adventure game twist! Join Evangeline Baumeister and your favorite Chocolatier characters, making and serving chocolate treats to international customers!

The Hidden Object Show Season II
Do you think you have what it takes to compete in this season of The Hidden Object Show? Test your skills of observation in this dizzying whirlwind tour of a wacky amusement park!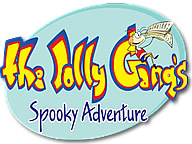 The Jolly Gang's Spooky Adventure
Meet Moxxie, a twenty-something city girl with a limitless supply of wisecracks. Solve hidden object puzzles, beat mini-games and chat with Moxxie's dense but good-natured pals as you work your way from one vibrantly animated scene to the next!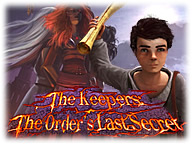 The Keepers:
The Order's Last Secret
Explore the colorful streets of Seville, Spain, gathering clues that span across the eras of history.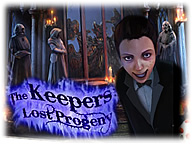 The Keepers:
Lost Progeny
After growing up an orphan, a mysterious photo showing your parents arrives!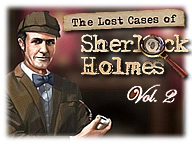 The Lost Cases of Sherlock Holmes 2
Return to 221 Baker St. and solve 16 new cases of forgery, kidnapping, murder, and more! Play over 40 levels of hidden object and find the difference gameplay featuring 50 mind-bending puzzles and 60 stunning locations in Victorian London.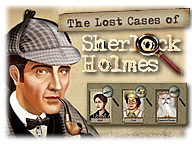 The Lost Cases of Sherlock Holmes
The Lost Cases of Sherlock Holmes is a lavish mystery adventure game, featuring 16 unique cases of forgery, espionage, theft, murder and more! Investigate hundreds of potentially relevant clues and lively characters in each mysterious story!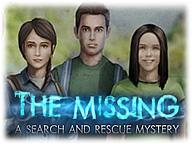 The Missing:
A Search and Rescue Mystery
A group of college students have gone missing from a remote island in the Pacific Ocean. You are called in to rescue them, but nothing is as it seems as the island is haunted by a mysterious evil!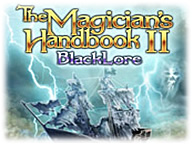 The Magician's Handbook II:
BlackLore
Can you stop the evil magician pirate BlackLore? The enchanted "Magician's Handbook" will be your guide in a world of sorcery and mystery. Find keys to unlock secret items as you interact with an animated and spooky world!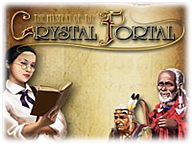 The Mystery of the Crystal Portal
Embark on a brain-bending adventure that's full of unique hidden object fun! Join Nicole as she searches the globe on an eye-popping quest to find her father and discover the truth behind the mysterious Crystal Portal!