Games for Windows
Welcome to the selection of the best PC games for Windows 7. Fun casual games are grouped by genre to let you choose cool games for boys and girls. Hidden object adventure games remain popular these years, thus, many computer games for Windows 7 belong to this category. Arcade and strategy games enjoy wide fan audience as well. Now most of them feature full HD graphics. So, please, check the system requirements before windows 8 games download. The same is true for arcades and 3D action games.
The complete Windows 7 games list is available to review by genre. For example, click Match 3 games title to find new simulation and puzzle games. Similarly, you may download free Windows 7 games for kids or board games for the whole family to enjoy. Use the trial time to check if the the selected windows game runs on your pc. Then you may upgrade the free demo to full version games.
By the way, if you are searching for free games for windows phone, then you should better visit Windows game store. Absolutist offers a few Windows Phone 8 games which are fun to play and free to download. There are also a number of educational games for kids. Regardless the preferred game genre, our company does its best to deliver best windows games of 2016 to your pc. So, subscribe to get most thrilling puzzle and adventure games free right to your email.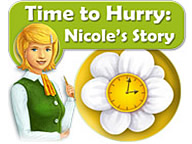 Time to Hurry:
Nicole's Story
Help Nicole find her vocation and climb up the corporate ladder in this fun Time Management game, Time to Hurry: Nicole's Story! Work in various shops throughout the city as you help this fresh college graduate find her calling in life.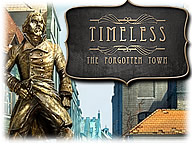 Timeless:
The Forgotten Town
Explore the mysterious city and solve its riddles to uncover the roots of a terrible disaster. Free yourself from the timeless trap as quickly as you can since the Chronometron is counting off the seconds of your life.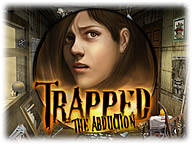 Trapped The Abduction
A regular day turns into a nightmare for a young woman who awakens locked in the back of a truck not knowing what happened and who she is. Help the woman escape from her tormentor!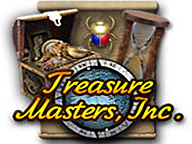 Treasure Masters, Inc.
Join Gordon Jones on a globetrotting adventure to unearth an amazing artifact from the bowels of a lost ship. Along the way, you'll become wrapped up in a captivating story, learn about the world of treasure hunters and enjoy the spectacular artwork!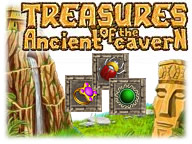 Treasures of the Ancient Cavern
It is time for Treasures! Treasures of the Ancient Cavern is a tale of fantasy, adventure and ancient magic that challenges players to cross the equator and follow in the footsteps of the Incas to restore artifacts and learn the magic.

Trial of the Gods:
Ariadne's Journey
The saga of Princess Ariadne continues! Prince Theseus has been captured by cruel Amazons and it's up to you to help Ariadne on her dangerous and exciting journey to save her beloved!