Games for Windows
Welcome to the selection of the best PC games for Windows 7. Fun casual games are grouped by genre to let you choose cool games for boys and girls. Hidden object adventure games remain popular these years, thus, many computer games for Windows 7 belong to this category. Arcade and strategy games enjoy wide fan audience as well. Now most of them feature full HD graphics. So, please, check the system requirements before windows 8 games download. The same is true for arcades and 3D action games.
The complete Windows 7 games list is available to review by genre. For example, click Match 3 games title to find new simulation and puzzle games. Similarly, you may download free Windows 7 games for kids or board games for the whole family to enjoy. Use the trial time to check if the the selected windows game runs on your pc. Then you may upgrade the free demo to full version games.
By the way, if you are searching for free games for windows phone, then you should better visit Windows game store. Absolutist offers a few Windows Phone 8 games which are fun to play and free to download. There are also a number of educational games for kids. Regardless the preferred game genre, our company does its best to deliver best windows games of 2016 to your pc. So, subscribe to get most thrilling puzzle and adventure games free right to your email.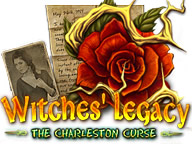 Witches' Legacy:
The Charleston Curse
The Charlestons have been systematically killed by a witch and now it's up to you to protect Lynn!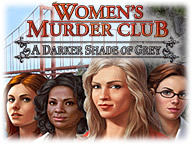 Women's Murder Club II
Players will wrap themselves in this truly thrilling and interactive story filled with scandalous discoveries.

Wizard's Hat
Clean up the Magic Glades using your amazing match-three abilities! To play, simply move a Wizard's Hat along the bottom of your screen, click to grab objects from above and then click again to launch the objects back at the descending rows. Once yo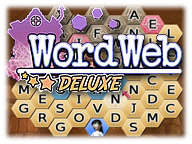 Word Web Deluxe
In a science experiment gone terribly wrong, 10 spiders became super-intelligent. Now they have invaded your home and they're making a huge mess! Link letters and create words to sweep the spider webs away!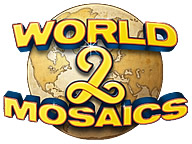 World Mosaics 2
Solve your way from the wonders of the Jurassic period, through the Dawn of Civilization, to the glorious Renaissance as you restore the hourglass of the Pelasgians and return to your own time!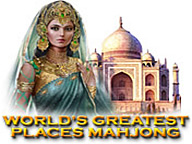 World's Greatest Places Mahjong
Learn about the new Seven Wonders of the World in World's Greatest Places Mahjong! Use your Mahjong talents to clear the boards and discover which locations were picked by people all over the world!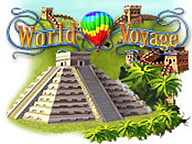 World Voyage
Enjoy challenging levels with special features and bonuses, wonderful pictures of famous places, buildings and monuments, and fill your own game landscape with famous sights. Discover the unique extra-bonus of World Voyage!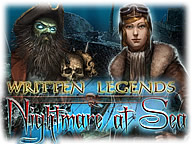 Written Legends:
Nightmare at Sea
A peaceful sea voyage with your father turns into a Nightmare at Sea when your ship is sunk by the legendary Davy Jones. As you begin to explore the bottom of the ocean, you will discover you are not the only one to suffer this fate.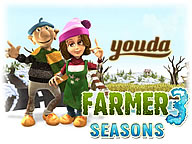 Youda Farmer 3:
Seasons
After disaster strikes during a stormy night and reduces your farm to rubble, you once again face the difficult task of rebuilding your village and farm! Build new farms and shops, buy new tools, and earn money to upgrade your farm.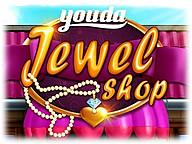 Youda Jewel Shop
Get ready to shine as a true jewelry designer in Youda Jewel Shop, a fast-paced Time Management game!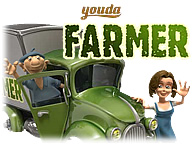 Youda Farmer
Run your farm, grow your crops and experience the country life! It's up to you to keep the local village happy with your quality farm products!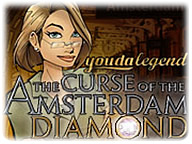 Youda Legend
The dark influence of an old curse still haunts the beautiful city of Amsterdam. Explore the town by combining clues and solving puzzles in the most famous places in the city, like the Rijksmuseum, the Flower Market and the Carré Theatre.