Games for Windows
Welcome to the selection of the best PC games for Windows 7. Fun casual games are grouped by genre to let you choose cool games for boys and girls. Hidden object adventure games remain popular these years, thus, many computer games for Windows 7 belong to this category. Arcade and strategy games enjoy wide fan audience as well. Now most of them feature full HD graphics. So, please, check the system requirements before windows 8 games download. The same is true for arcades and 3D action games.
The complete Windows 7 games list is available to review by genre. For example, click Match 3 games title to find new simulation and puzzle games. Similarly, you may download free Windows 7 games for kids or board games for the whole family to enjoy. Use the trial time to check if the the selected windows game runs on your pc. Then you may upgrade the free demo to full version games.
By the way, if you are searching for free games for windows phone, then you should better visit Windows game store. Absolutist offers a few Windows Phone 8 games which are fun to play and free to download. There are also a number of educational games for kids. Regardless the preferred game genre, our company does its best to deliver best windows games of 2016 to your pc. So, subscribe to get most thrilling puzzle and adventure games free right to your email.

Masters of Mystery:
Blood of Betrayal
Enter the shoes of Carrie Chase as she works her way through deception, heartache, interoffice romance and a betrayal so deep it will change her life forever!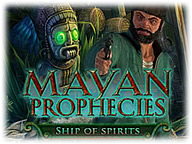 Mayan Prophecies:
Ship of Spirits
As you explore the vastness of a ship lost in time, what mysteries will you uncover amidst its Mayan idols, menacing sea creatures, and exotic treasures?

Masters of Mystery:
Crime of Fashion
The New York fashion world is turned upside down when Detective Carrie Chase discovers that a famous Fashion Designer has been murdered. Find the the killer!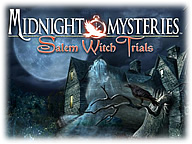 Midnight Mysteries:
Salem Witch Trials
The famed writer Nathaniel Hawthorne has died during a freak snow storm, and his ghost has come to you, asking for help. Travel back and forth in time from the scene of the author's demise to the 17th century and solve the death of Hawthorne!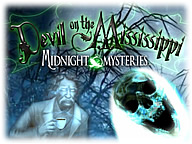 Midnight Mysteries:
Devil on Mississippi
Mark Twain's ghost has come to you seeking help. With Twain's help, you have to unravel the connections to try to set history straight in Midnight Mysteries: Devil on the Mississippi!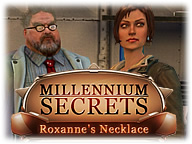 Millennium Secrets:
Roxanne's Necklace
Capture the culprit before it's too late in Millennium Secrets: Roxanne's Necklace! Help solve an ancient mystery and stop the evildoer from striking again! Find clues and work through a tangled chain of events in this exciting game!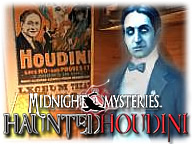 Midnight Mysteries:
Haunted Houdini
After growing up an orphan, a mysterious photo showing your parents arrives!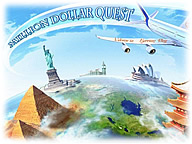 Million Dollar Quest
Early on in life Sandra was in a horrible car accident causing her to lose her memory and end up in an orphanage. Now an adult, she decides to answer an invitation to participate in a competition for one million dollars.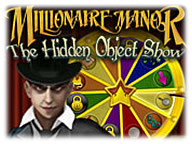 Millionaire Manor:
Hidden Object Show
Your grandfather has disappeared! The only clue he left is a cryptic message about a game show that no longer exists. Take on the challenges of The Hidden Object Show once more and save your fellow contestants from a gruesome fate!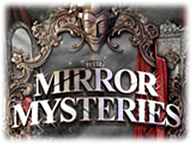 Mirror Mysteries
A mystical mirror has taken the kids and locked them away in a magical world. A quest is placed upon you to not only save the children, but help a unique character in very mystical places. Can you solve the Mirror Mysteries?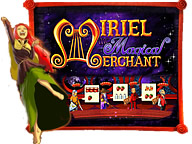 Miriel the Magical Merchant
Enter the magical world of Miriel and help her to fulfill her dreams. Prepare delicious bread and cakes to keep eager customers satisfied while building a general store empire throughout the magical Kingdom. Miriel needs your help!

Mishap:
An Accidental Haunting
The Burtons have just moved into a beautiful new home, which just happens to be haunted! Now it's up to you to help them deal with some particularly unfortunate ghosts as you search for objects hidden throughout over 30 beautifully illustrated rooms!