Games for Windows
Welcome to the selection of the best PC games for Windows 7. Fun casual games are grouped by genre to let you choose cool games for boys and girls. Hidden object adventure games remain popular these years, thus, many computer games for Windows 7 belong to this category. Arcade and strategy games enjoy wide fan audience as well. Now most of them feature full HD graphics. So, please, check the system requirements before windows 8 games download. The same is true for arcades and 3D action games.
The complete Windows 7 games list is available to review by genre. For example, click Match 3 games title to find new simulation and puzzle games. Similarly, you may download free Windows 7 games for kids or board games for the whole family to enjoy. Use the trial time to check if the the selected windows game runs on your pc. Then you may upgrade the free demo to full version games.
By the way, if you are searching for free games for windows phone, then you should better visit Windows game store. Absolutist offers a few Windows Phone 8 games which are fun to play and free to download. There are also a number of educational games for kids. Regardless the preferred game genre, our company does its best to deliver best windows games of 2016 to your pc. So, subscribe to get most thrilling puzzle and adventure games free right to your email.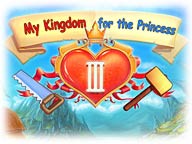 My Kingdom for the Princess III
Now it's time for one of Arthur's and Helen's three sons to succeed them. It's time to defeat traitors and rebuild the kingdom in this fun Strategy game My Kingdom for the Princess III!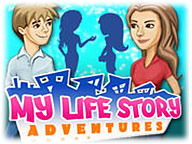 My Life Story:
Adventures
Set off on a whimsical adventure in search of your life's true calling in My Life Story Adventures. Haunted by dreams that you are wasting your life, you finally decide to take action.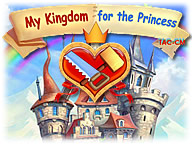 My Kingdom for the Princess
One day Princess Helen traveled across the lands, when all of a sudden, a tornado came and wreaked havoc on the lands! Arthur, a knight famed for his wit and courage, has answered duty's call! Now he will have to restore the ruined lands!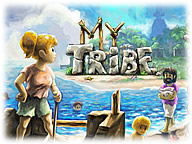 My Tribe
Shipwrecked on a beautiful tropical island, your brave little tribespeople must build a new home! Come back often to feed your tribe, clothe them, and look after the babies and children! There's so much to do with My Tribe!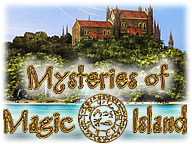 Mysteries of Magic Island
Survive the dangerous Magic Island and become a Grand Magician in Mysteries of Magic Island, a fun Hidden Object game! Find the enchanted items necessary to escape the Magic Island, and return to the Great Magic School successfully.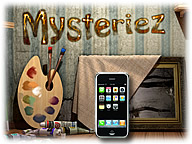 Mysteriez:
Hidden Numbers
Creative festive atmosphere whenever your heart desires playing Seasons pack!

Mysteries of the Mind:
Coma
Now's your chance to uncover the mystery of your rift and show her what she meant to you.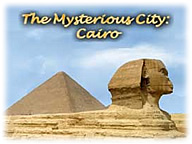 Mysterious City:
Cairo
Take on the role of a junior archeologist traveling though Egypt, trying to bring thieves to justice! Do you have the sleuthing skills to find the hidden clues the thieves left behind, piece together what happened, and return the lost treasure?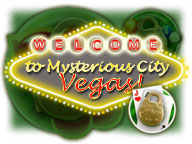 Mysterious City:
Vegas
Pack your bags and head for the dazzling lights of the Las Vegas Strip, where your VIP suite awaits. Use your detective skills to uncover over 1000 hidden objects to try and apprehend a casino thief! Clues abound as you stake out casino tables and o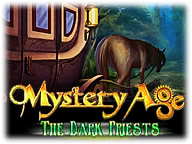 Mystery Age:
The Dark Priests
Stop the Chaos God's Dark Priests once and for all! Amber must head back to Westwind Village to put an end to the evil for good! After defeating the Chaos Gods with the help of two shaman, Amber believed that her adventures were over.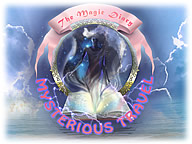 Mysterious Travel:
The Magic Diary
After winning a free vacation, Julia finds an exciting adventure in this Hidden Object game! Dive into Mysterious Travel: The Magic Diary and become immersed in an awesome world.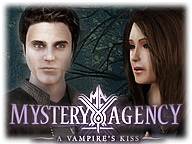 Mystery Agency:
A Vampire's Kiss
Help Sarah find her missing friend, who was taken away by a dark being in the middle of the night, in this Hidden Object game!