Games for Windows
Welcome to the selection of the best PC games for Windows 7. Fun casual games are grouped by genre to let you choose cool games for boys and girls. Hidden object adventure games remain popular these years, thus, many computer games for Windows 7 belong to this category. Arcade and strategy games enjoy wide fan audience as well. Now most of them feature full HD graphics. So, please, check the system requirements before windows 8 games download. The same is true for arcades and 3D action games.
The complete Windows 7 games list is available to review by genre. For example, click Match 3 games title to find new simulation and puzzle games. Similarly, you may download free Windows 7 games for kids or board games for the whole family to enjoy. Use the trial time to check if the the selected windows game runs on your pc. Then you may upgrade the free demo to full version games.
By the way, if you are searching for free games for windows phone, then you should better visit Windows game store. Absolutist offers a few Windows Phone 8 games which are fun to play and free to download. There are also a number of educational games for kids. Regardless the preferred game genre, our company does its best to deliver best windows games of 2016 to your pc. So, subscribe to get most thrilling puzzle and adventure games free right to your email.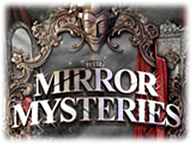 Mirror Mysteries
A mystical mirror has taken the kids and locked them away in a magical world. A quest is placed upon you to not only save the children, but help a unique character in very mystical places. Can you solve the Mirror Mysteries?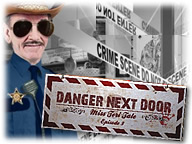 Miss Teri Tale 3:
Danger Next Door
Rediscover all the wonderful characters of the Miss Teri Tale series in this new installment filled with all new levels and venues! You are Miss Teri Tale and it's up to you to lead an investigation a series of mysterious murders in Peeking Town!

Mishap:
An Accidental Haunting
The Burtons have just moved into a beautiful new home, which just happens to be haunted! Now it's up to you to help them deal with some particularly unfortunate ghosts as you search for objects hidden throughout over 30 beautifully illustrated rooms!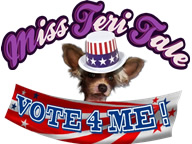 Miss Teri Tale:
Vote 4 Me
Miss Teri Tale is thrown into the political arena of this seek and find adventure... and dives into the heart of Peeking Town's secrets...

Mortimer Beckett and the Time Paradox
Mortimer Beckett's back for an all-new, eye-popping adventure! Join Mortimer for a wild trip to find the scattered Time Bomb, put it back together, and close the portal before it's too late!

Mr. Biscuits
Come on board the cruise liner the Ocean Pearl as you work to unravel its latest mystery!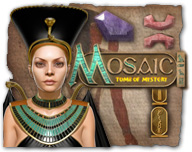 Mosaic:
Tomb of Mystery
Travel to Ancient Egypt in this stunning mystery-puzzle quest filled with gorgeous effects and addictive game play! Place shapes and decrypt ancient Egyptian Hieroglyphs as you uncover the truth behind the mysterious death of King Tut.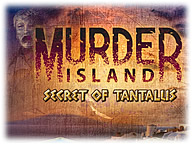 Murder Island:
Secret of Tantalus
Welcome to a world of danger and suspense in Murder Island: Secret of Tantalus, a thrilling Hidden Object Adventure game! You're invited to a gorgeous, isolated Greek island for your high school reunion.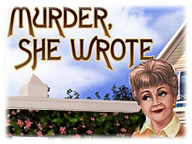 Murder, She Wrote
When murder rears its ugly head in Cabot Cove, players join Jessica Fletcher and her insatiable curiosity to solve the mystery in Murder, She Wrote! Based on the beloved TV show, players will investigate murders that occur in coastal town in Maine!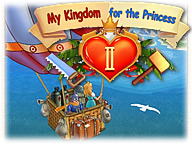 My Kingdom for the Princess II
A terrible dwarf has kidnapped a beautiful princes. Save Princess Helen and her kingdom, by stopping invaders and the terrible evildoer. You will meet magical beings, track down the miscreant and surmount the obstacles in this exciting game!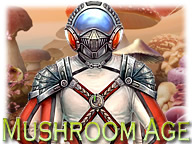 Mushroom Age
Take a trip through time to solve interesting puzzles and play mesmerizing mini-games with pre-historic characters like a dinosaur and a caveman, historic legends like Socrates and Nostradamus, robots and bad guys from the future.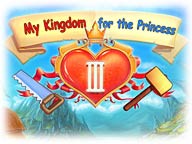 My Kingdom for the Princess III
Now it's time for one of Arthur's and Helen's three sons to succeed them. It's time to defeat traitors and rebuild the kingdom in this fun Strategy game My Kingdom for the Princess III!