Games for Windows
Welcome to the selection of the best PC games for Windows 7. Fun casual games are grouped by genre to let you choose cool games for boys and girls. Hidden object adventure games remain popular these years, thus, many computer games for Windows 7 belong to this category. Arcade and strategy games enjoy wide fan audience as well. Now most of them feature full HD graphics. So, please, check the system requirements before windows 8 games download. The same is true for arcades and 3D action games.
The complete Windows 7 games list is available to review by genre. For example, click Match 3 games title to find new simulation and puzzle games. Similarly, you may download free Windows 7 games for kids or board games for the whole family to enjoy. Use the trial time to check if the the selected windows game runs on your pc. Then you may upgrade the free demo to full version games.
By the way, if you are searching for free games for windows phone, then you should better visit Windows game store. Absolutist offers a few Windows Phone 8 games which are fun to play and free to download. There are also a number of educational games for kids. Regardless the preferred game genre, our company does its best to deliver best windows games of 2016 to your pc. So, subscribe to get most thrilling puzzle and adventure games free right to your email.
Nightfall Mysteries:
Asylum Conspiracy
You will explore frightful Ashburg Asylum to find Christine's missing grandfather. Solving different unique puzzles, you will find your way through horrible locations. Will you be able to unravel a mystery and uncover an evil plot in this dark HOG?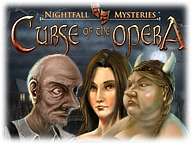 Nightfall Mysteries:
Curse of the Opera
People go missing and are killed in an Opera of a small village! Use your Hidden Object skills to find out the identity of the killer and escape the village alive in Nightfall Mysteries - Curse of the Opera!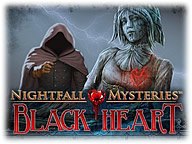 Nightfall Mysteries:
Black Heart
Powerless to save Viggo by herself, Christine has called upon your help in Nightfall Mysteries: Black Heart!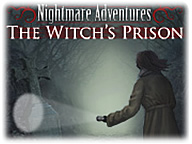 Nightmare Adventures:
The Witch's Prison
Finding Blackwater Asylum to be in a state of disarray, Kiera begins exploring the grounds looking for information about her family, and Alton's mysterious secret. Help her discover the truth in this exciting adventure game!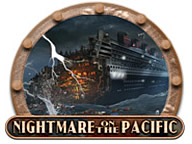 Nightmare on the Pacific
The Brooks family boarded the Neptune hoping for a relaxing family vacation, but what they got was an incredible adventure! Put survival first and help the Brooks family make it out of the Neptune alive!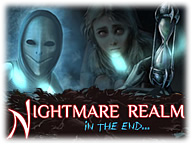 Nightmare Realm:
In the End
Can you track down the creature that cursed your daughter and uncover the secrets behind the Nightmare Realm before it's too late?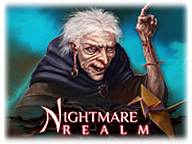 Nightmare Realm
Journey into the mysterious Nightmare Realm and save Emily from an imaginary world that has been taken over by darkness! Explore gorgeous Hidden Object scenes and find helpful items to use as you battle a mysterious creature.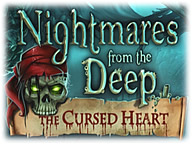 Nightmares from the Deep:
Cursed Heart
Travel through haunting seas, ruined fortresses, and bone covered catacombs in Nightmares from the Deep: Cursed Heart!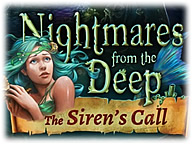 Nightmares from the Deep:
The Sirens Call
Nightmares from the Deep: The Siren's Call is the sequel of the smash hit Nightmares from the Deep: The Cursed Heart.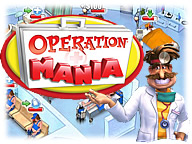 Operation Mania
Help Dr. Humerus manage the mayhem of a wacky ER and successfully treat patients with some of the zaniest ailments in healthcare history! Operation Mania will leave you in stitches!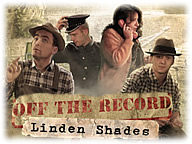 Off the Record:
Linden Shades
Something's driven everyone away from Linden Shades!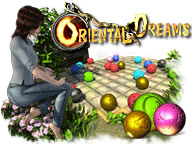 Oriental Dreams
Featuring unique mix of match three puzzles and hidden object scenes, Oriental Dreams will give you enough food for thought - with a nice oriental taste, that is. Will you be able to successfully pass all the tests of your mind and your spirit?