Games for Windows
Welcome to the selection of the best PC games for Windows 7. Fun casual games are grouped by genre to let you choose cool games for boys and girls. Hidden object adventure games remain popular these years, thus, many computer games for Windows 7 belong to this category. Arcade and strategy games enjoy wide fan audience as well. Now most of them feature full HD graphics. So, please, check the system requirements before windows 8 games download. The same is true for arcades and 3D action games.
The complete Windows 7 games list is available to review by genre. For example, click Match 3 games title to find new simulation and puzzle games. Similarly, you may download free Windows 7 games for kids or board games for the whole family to enjoy. Use the trial time to check if the the selected windows game runs on your pc. Then you may upgrade the free demo to full version games.
By the way, if you are searching for free games for windows phone, then you should better visit Windows game store. Absolutist offers a few Windows Phone 8 games which are fun to play and free to download. There are also a number of educational games for kids. Regardless the preferred game genre, our company does its best to deliver best windows games of 2016 to your pc. So, subscribe to get most thrilling puzzle and adventure games free right to your email.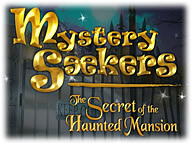 Mystery Seekers
Banish the ghosts, uncover a mystery and live the adventure! In the haunted mansion, excitement is around every corner! Dive into Mystery Seekers: The Haunted Mansion!
Mystery Stories:
Berlin Nights
Solve the mystery of an apparatus from World War II, whose completion was prevented by the Nazis, that could solve the global energy problem!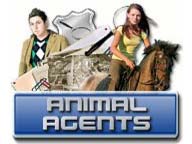 Mystery Stories:
Animal Agents
When Sarah goes to feed the family rabbit, she discovers to her horror that it has disappeared! Did she really forget to lock the cage door? Though Sarah discovers suspicious footprints, nobody wants to believe her... except for her friends.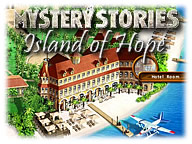 Mystery Stories:
Island of Hope
Fantastic beaches, crystal-clear water and the magic of Mayan ruins hold the promise of a wonderful time for top New York journalist Michelle Deanfield on her Caribbean island vacation!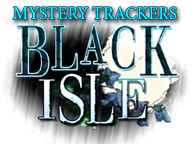 Mystery Trackers:
Black Isle
When a journalist is kidnapped after beginning an investigation, it's up to you to learn the truth behind a supposedly abandoned island.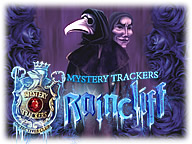 Mystery Trackers:
Raincliff
After a group of young students go missing, the Mystery Trackers are called in to search the city of Raincliff! Tackle this difficult case and unravel the strange mystery to save the students!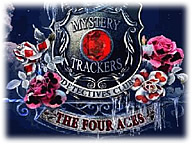 Mystery Trackers:
Four Aces
Strange creatures roam the streets, danger lurks around every corner and you've just landed smack in the middle of it all!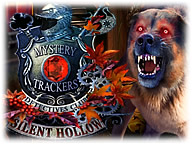 Mystery Trackers:
Silent Hollow
Uncover the treachery of a centuries-old turncoat in this incredible follow-up to the bestselling Mystery Trackers series.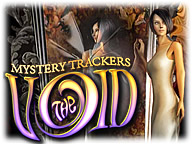 Mystery Trackers:
The Void
The Void family mansion used to be a gorgeous home, until Dr. Malleus Void inherited it. After 3 celebrities go missing inside the house, it's up to the Mystery Trackers to go inside the house, and solve its mysteries once and for all!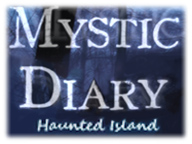 Mystic Diary:
Haunted Island
Stop an evil magician's ghost, who has trapped innocent souls. You will explore the manor, meet interesting characters, solve enigmatic puzzles and unite way-out machines to reveal the secrets of the mysterious house in this captivating game!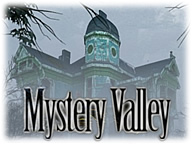 Mystery Valley
A rash of murders has struck, and it's up to you as an FBI agent to find the murderer in Mystery Valley, a dark and spooky Hidden Object game! Explore an eerie mansion and find clues and the motive behind the murders.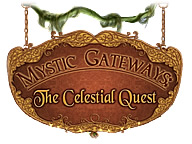 Mystic Gateways:
The Celestial Quest
Edwin, a young girl, sets off on an adventure through the Mystic Gateways! You will travel with her around the world and find some members of Shadow Vanguard, who will help you open the gates to ancient portals. Enjoy yourself in this amazing game!