Games for Windows
Welcome to the selection of the best PC games for Windows 7. Fun casual games are grouped by genre to let you choose cool games for boys and girls. Hidden object adventure games remain popular these years, thus, many computer games for Windows 7 belong to this category. Arcade and strategy games enjoy wide fan audience as well. Now most of them feature full HD graphics. So, please, check the system requirements before windows 8 games download. The same is true for arcades and 3D action games.
The complete Windows 7 games list is available to review by genre. For example, click Match 3 games title to find new simulation and puzzle games. Similarly, you may download free Windows 7 games for kids or board games for the whole family to enjoy. Use the trial time to check if the the selected windows game runs on your pc. Then you may upgrade the free demo to full version games.
By the way, if you are searching for free games for windows phone, then you should better visit Windows game store. Absolutist offers a few Windows Phone 8 games which are fun to play and free to download. There are also a number of educational games for kids. Regardless the preferred game genre, our company does its best to deliver best windows games of 2016 to your pc. So, subscribe to get most thrilling puzzle and adventure games free right to your email.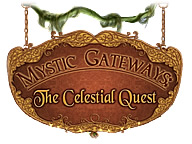 Mystic Gateways:
The Celestial Quest
Edwin, a young girl, sets off on an adventure through the Mystic Gateways! You will travel with her around the world and find some members of Shadow Vanguard, who will help you open the gates to ancient portals. Enjoy yourself in this amazing game!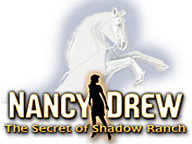 Nancy Drew:
Secret of Shadow Ranch
You must discover the truth from the ghost stories quickly - you might be next on the list for unearthly revenge!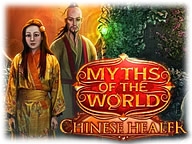 Myths of the World:
Chinese Healer
Uncover a devious plot and end up having to save yourself!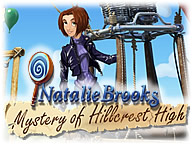 Natalie Brooks:Mystery at Hillcrest High
Help Natalie Brooks stop the Black Cat Gang from committing the ultimate crime of the century! To piece together the criminal's plans, you'll have to find cleverly hidden objects, beat challenging mini-games and solve mind-bending puzzles!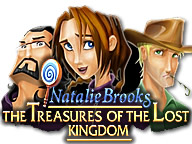 Natalie Brooks:
The Treasures of th...
In The Treasures of the Lost Kingdom, Natalie faces a seemingly impossible task: save her grandfather, a renowned archaeologist, from kidnappers holding him ransom for an ancient treasure map!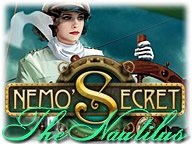 Nemo's Secret:
The Nautilus
Find Captain Nemo's legendary submarine, the Nautilus, foloving the clues left by the captain himself! Only in this game you can become a part of the legend! You will be tightened up by orgeous scenes and tricky puzzles!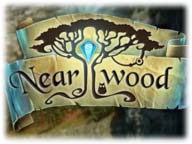 Nearwood
Find out why time came to a standstill, and drive the ancient evil out of Nearwood once and for all! Bring back peace and quiet to the land!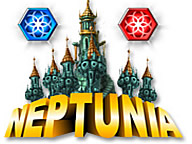 Neptunia
This underwater adventure is bound to have you dreaming of the wide open ocean! Slip into your wetsuit in the name of science and dive into the fascinating world of Neptune, god of the sea!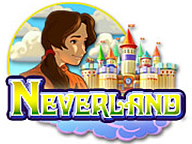 Neverland
Help Diane rediscover her youth and recover lost toys in Neverland! Find out on this fantastical and whimsical journey through Neverland!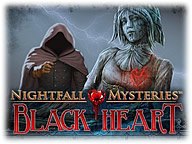 Nightfall Mysteries:
Black Heart
Powerless to save Viggo by herself, Christine has called upon your help in Nightfall Mysteries: Black Heart!
Nightfall Mysteries:
Asylum Conspiracy
You will explore frightful Ashburg Asylum to find Christine's missing grandfather. Solving different unique puzzles, you will find your way through horrible locations. Will you be able to unravel a mystery and uncover an evil plot in this dark HOG?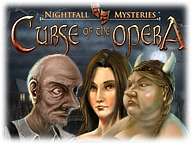 Nightfall Mysteries:
Curse of the Opera
People go missing and are killed in an Opera of a small village! Use your Hidden Object skills to find out the identity of the killer and escape the village alive in Nightfall Mysteries - Curse of the Opera!