Games for Windows
Welcome to the selection of the best PC games for Windows 7. Fun casual games are grouped by genre to let you choose cool games for boys and girls. Hidden object adventure games remain popular these years, thus, many computer games for Windows 7 belong to this category. Arcade and strategy games enjoy wide fan audience as well. Now most of them feature full HD graphics. So, please, check the system requirements before windows 8 games download. The same is true for arcades and 3D action games.
The complete Windows 7 games list is available to review by genre. For example, click Match 3 games title to find new simulation and puzzle games. Similarly, you may download free Windows 7 games for kids or board games for the whole family to enjoy. Use the trial time to check if the the selected windows game runs on your pc. Then you may upgrade the free demo to full version games.
By the way, if you are searching for free games for windows phone, then you should better visit Windows game store. Absolutist offers a few Windows Phone 8 games which are fun to play and free to download. There are also a number of educational games for kids. Regardless the preferred game genre, our company does its best to deliver best windows games of 2016 to your pc. So, subscribe to get most thrilling puzzle and adventure games free right to your email.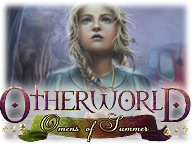 Otherworld:
Omens of Summer
Join Fiona, a young girl born with magic, as she stops dark creatures in this hidden-object puzzle adventure.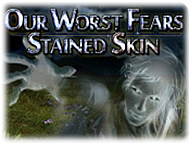 Our Worst Fears:
Stained Skin
After waking up with no recollection of his past, Victor must figure out where the tattoo came from. Help a rugged detective solve this puzzle and save the day in Our Worst Fears: Stained Skin.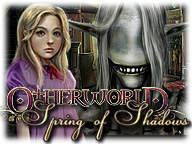 Otherworld:
Spring of Shadows
After buying a quaint house in the country side, you embark on an incredible adventure!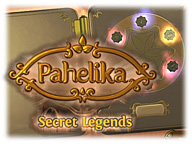 Pahelika:
Secret Legends
There is an ancient secret so powerful, it was buried deep beneath a maze of puzzles and pitfalls to prevent anyone from ever laying a hand on it. Find out if the incredible legends are true...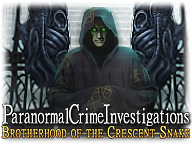 Paranormal Crime Investigations
Use your Paranormal Crime Investigation skills to solve a string of bizarre murders plaguing the city of New Orleans and stop an ancient magical cult from summoning their monstrous snake god.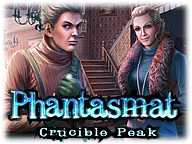 Phantasmat:
Crucible Peak
Uncover the mystery of what happened here. Did anyone ever really survive?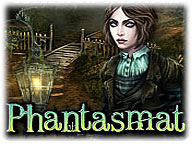 Phantasmat Collector's Edition
Dive into Phantasmat, an incredible Hidden Object Puzzle Adventure game, and get to the bottom of a long forgotten tragedy.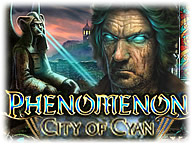 Phenomenon:
City of Cyan
ind out what happened to Monica's parents in this fantastic Hidden Object Puzzle Adventure game Phenomenon: City of Cyan!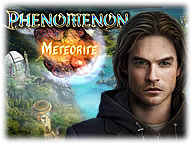 Phenomenon:
Meteorite
Discover the extraordinary truth about your family's past in Phenomenon: Meteorite!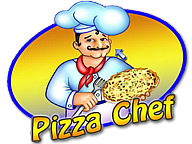 Pizza Chef
Do you smell the tasty scent of baked dough? No, you're not dreaming, you're the Pizza Chef! Use your pizza making skills to manage the oven and bake great-tasting pizzas from original recipes.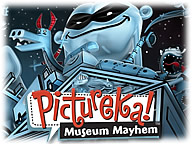 Pictureka Museum Mayhem
An unknown culprit broke into the museum after hours and re-arranged all of the exhibits. It's up to you to restore the museum before its reputation is ruined!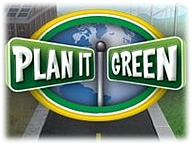 Plan It Green
Congratulations! You've been elected mayor, and you want to restore your hometown to its former glory. Change the ways of the past and bring a new, eco-friendly future to Greenville!