Games for Windows
Welcome to the selection of the best PC games for Windows 7. Fun casual games are grouped by genre to let you choose cool games for boys and girls. Hidden object adventure games remain popular these years, thus, many computer games for Windows 7 belong to this category. Arcade and strategy games enjoy wide fan audience as well. Now most of them feature full HD graphics. So, please, check the system requirements before windows 8 games download. The same is true for arcades and 3D action games.
The complete Windows 7 games list is available to review by genre. For example, click Match 3 games title to find new simulation and puzzle games. Similarly, you may download free Windows 7 games for kids or board games for the whole family to enjoy. Use the trial time to check if the the selected windows game runs on your pc. Then you may upgrade the free demo to full version games.
By the way, if you are searching for free games for windows phone, then you should better visit Windows game store. Absolutist offers a few Windows Phone 8 games which are fun to play and free to download. There are also a number of educational games for kids. Regardless the preferred game genre, our company does its best to deliver best windows games of 2016 to your pc. So, subscribe to get most thrilling puzzle and adventure games free right to your email.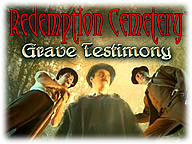 Redemption Cemetery:
Grave Testimony
Escape a cursed island inhabited by lost souls in Redemption Cemetery: Grave Testimony!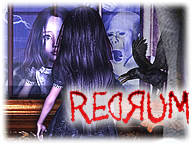 Redrum
Rose has the ability to see dead people. Unfortunately her visions have landed her in an asylum. You must help Rose to use her psychic powers and ghostly visions to solve a series of grisly murders and thwart the plans of an evil doctor!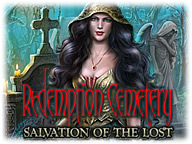 Redemption Cemetery:
Salvation of Lost
Escape from a mystical cemetery in Redemption Cemetery: Salvation of the Lost!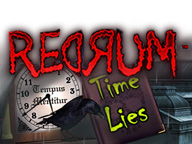 Redrum:
Time Lies
Rendum was fallen into the chaos after Dr. Sigmund Fraud had been released from the asylum. You will have to trace Dr. Fraud to stop his terrible experiments and free his victims - the souls, tormenting by nightmares.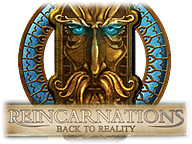 Reincarnations:
Back to Reality
Travel into your past lives, set things right, and restore your karmic balance in this thrilling Hidden Object Adventure Game!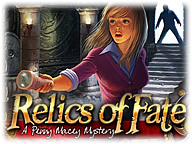 Relics of Fate:
A Penny Macey Mystery
Newtown's local PI Jack Macey is kidnapped while investigating a series of robberies linked to a mysterious set of relics discovered in the town.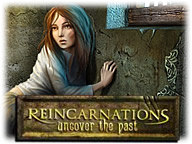 Reincarnations:
Uncover the Past
After making an amazing breakthrough in reincarnation studies, Jane was kidnapped and thrown into an enigmatic asylum... Explore past lives to help the girl save her present life in this captivating hidden object game!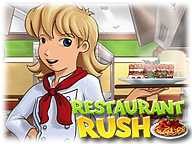 Restaurant Rush
Heidi has graduated from Burger Rush, and now she's on a quest to become a world famous chef! Grease the skillet and prepare 50 international recipes like Filet Mignon, Dim Sum, Pizza Marinara and more!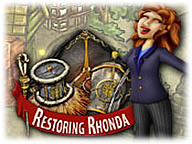 Restoring Rhonda
Rhonda has uncovered a magical game called Azuba, and it's her ticket back to the top! Azuba grants Rhonda the tools of the art restoration trade. Take Rhonda home in this unique free-swapping art restoration game!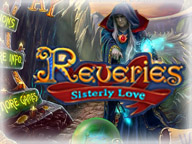 Reveries:
Sisterly Love
Can you defeat the villainess and save Monica before her soul is lost forever?
Resurrection, New Mexico
Find out as you attempt to escape from Resurrection, New Mexico!After a terrible traffic accident Amy Walters finds herself trapped in Resurrection, New Mexico!
Riddles of Fate:
Wild Hunt
Learn the truth behind the prisoner's ultimate betrayal in this mesmerizing Hidden Object Adventure game!