Games for Windows
Welcome to the selection of the best PC games for Windows 7. Fun casual games are grouped by genre to let you choose cool games for boys and girls. Hidden object adventure games remain popular these years, thus, many computer games for Windows 7 belong to this category. Arcade and strategy games enjoy wide fan audience as well. Now most of them feature full HD graphics. So, please, check the system requirements before windows 8 games download. The same is true for arcades and 3D action games.
The complete Windows 7 games list is available to review by genre. For example, click Match 3 games title to find new simulation and puzzle games. Similarly, you may download free Windows 7 games for kids or board games for the whole family to enjoy. Use the trial time to check if the the selected windows game runs on your pc. Then you may upgrade the free demo to full version games.
By the way, if you are searching for free games for windows phone, then you should better visit Windows game store. Absolutist offers a few Windows Phone 8 games which are fun to play and free to download. There are also a number of educational games for kids. Regardless the preferred game genre, our company does its best to deliver best windows games of 2016 to your pc. So, subscribe to get most thrilling puzzle and adventure games free right to your email.
Romance of Rome
Love, treachery and adventure await as you help Marcus recover imperial relics throughout Rome. Earn money, trophies and complete challenging quests as you reveal Marcus' deepest secret to try and win the heart of the Emperor's daughter!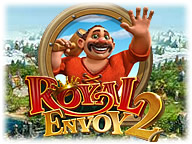 Royal Envoy 2
The King turns once more to you, his trusted city planner, to save the faraway land of Middleshire in Royal Envoy 2!
Royal Detective:
The Lord of Statues
Find out who enchanted the statues in Royal Detective: The Lord of Statues!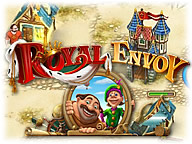 Royal Envoy
Take the King's challenge! Save the wonderful land of countless islands from the merciless forces of nature! Construct and upgrade homes and buildings for the island citizens and become the chief city planner of marvelous Islandshire!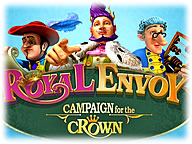 Royal Envoy:
Campaign for the Crown
A stranger accused the King of being unable to manage the kingdom, and demanded to be elected King himself! Help the King win the elections.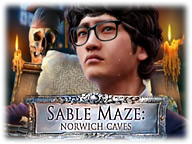 Sable Maze:
Norwich Caves
Dig deep and keep your head above water in Sable Maze: Norwich Caves, an intriguing Hidden-Object Puzzle Adventure game.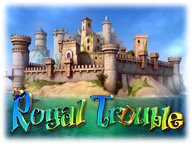 Royal Trouble
Princess Loreen and Prince Nathaniel have been kidnapped, and need your help to escape from a mysterious dungeon! Control both characters and manage both of their inventories in Royal Trouble, a fast-paced Hidden Object Puzzle Adventure game!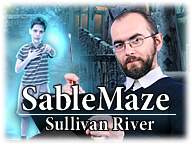 Sable Maze:
Sullivan River
Every night you have the same nightmare. You see children wandering through a maze, crying for help. To stop them, you must return to Sullivan River Summer Camp to uncover what happened during that long-forgotten summer.
Sacra Terra:
Angelic Night
Use your cunning to defeat each demon and rescue humanity from destruction! As you explore a decaying hospital, unlock the secrets of a medieval abbey, and search eerie catacombs, you'll receive help from a pure spirit known only as Angel.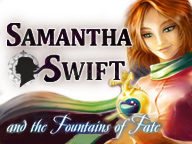 Samantha Swift and the Fountains of Fate
Leave for a trip with Samantha to find the Emerald of Judgment. With your friends' help you will soon discover that the real treasure lies in the rare artifact you have. It can be the key to the Fountain of Youth!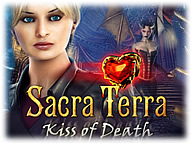 Sacra Terra:
Kiss of Death
Set out to rescue your fiance from a supernatural force that feeds on human suffering in Sacra Terra: Kiss of Death!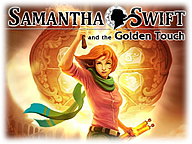 Samantha Swift II
Race against the clock to keep ancient powers from falling into the wrong hands! Travel to exotic locations as you discover the ancient secrets and mystery shrouding the famed Golden Touch!