Games for Windows
Welcome to the selection of the best PC games for Windows 7. Fun casual games are grouped by genre to let you choose cool games for boys and girls. Hidden object adventure games remain popular these years, thus, many computer games for Windows 7 belong to this category. Arcade and strategy games enjoy wide fan audience as well. Now most of them feature full HD graphics. So, please, check the system requirements before windows 8 games download. The same is true for arcades and 3D action games.
The complete Windows 7 games list is available to review by genre. For example, click Match 3 games title to find new simulation and puzzle games. Similarly, you may download free Windows 7 games for kids or board games for the whole family to enjoy. Use the trial time to check if the the selected windows game runs on your pc. Then you may upgrade the free demo to full version games.
By the way, if you are searching for free games for windows phone, then you should better visit Windows game store. Absolutist offers a few Windows Phone 8 games which are fun to play and free to download. There are also a number of educational games for kids. Regardless the preferred game genre, our company does its best to deliver best windows games of 2016 to your pc. So, subscribe to get most thrilling puzzle and adventure games free right to your email.
Sky Kingdoms
Destroy colored spheres and upgrade bonus items to new levels of destructive power as you explore a breathtaking fantasy world!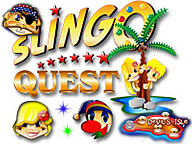 Slingo Quest
Are you ready for the next Slingo challenge? Check out the Bounce Slingos that rebound off of walls. Take on the Pirate in Pirate's Fortune. If you do something great in the game, you can get a Slingo Stamp reward!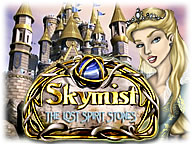 Skymist:
The Lost Spirit Stones
A powerful spell has drained all the mystical energy from the enchanted land of Skymist, and it's up to you to recover the lost Spirit Stones and restore peace to the kingdom! Find clues and solve puzzles in a crazy Hidden Object adventure!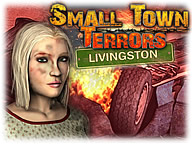 Small Town Terrors:
Livingston
Find your family before it's too late in Small Town Terrors: Livingston!
Small Town Terrors:
Pilgrim's Hook
The only person that could bring you back to Pilgrim's Hook has called you out of the blue. Return to your childhood home and save your twin brother from the dark forces that have invaded this coastal village.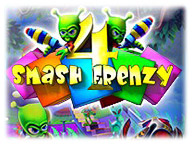 Smash Frenzy 4
Aliens have entered our dimension and kidnapped thousands of people! Strap into your starship and transport the Smash Frenzy across space, launching it at the objects placed before you! If your aim is good, then you will return a hero!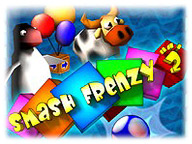 Smash Frenzy 2
Remember the original Smash Frenzy? The one that got over 5 million downloads and Net's best 3D Arkanoid remake title? The good news is that the sequel has just been released. The very good news is that there are 100 brand new levels.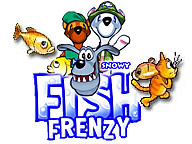 Snowy:
Fish Frenzy
Fish Frenzy offers a bright and colorful world for you to play in. As much fun as that is, an arcade game is only as good as its powerups - and Fish Frenzy has more than a dozen of the wackiest bonus items ever seen in a game.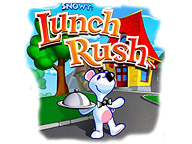 Snowy:
Lunch Rush
Join Snowy the Bear as he sets out to run the best restaurant in town! Things start off slow, but soon, the heat is on! Snowy's singing will entertain edgy customers and help you survive the shift.
Special Enquiry Detail:
Hand that Feeds
Join Detectives Turino and Lamonte, who have just been transferred to the Special Enquiry Detail unit. Their first case is the shocking death of the daughter of a wealthy family of benefactors. Become a New York City detective pursuing justice!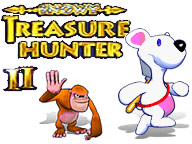 Snowy:
Treasure Hunter 2
Snowy the Bear enjoyed his first globe-trotting adventure so much, he's setting out on another journey through exotic new lands!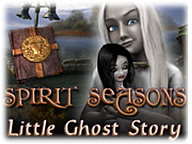 Spirit Seasons:
Little Ghost Story
Explore the Blindhill Place manor and meet the ghost of Agatha, a young girl who is haunting the huge mansion! Listen to her tale and uncover the truth of the famed home.