Games for Windows
Welcome to the selection of the best PC games for Windows 7. Fun casual games are grouped by genre to let you choose cool games for boys and girls. Hidden object adventure games remain popular these years, thus, many computer games for Windows 7 belong to this category. Arcade and strategy games enjoy wide fan audience as well. Now most of them feature full HD graphics. So, please, check the system requirements before windows 8 games download. The same is true for arcades and 3D action games.
The complete Windows 7 games list is available to review by genre. For example, click Match 3 games title to find new simulation and puzzle games. Similarly, you may download free Windows 7 games for kids or board games for the whole family to enjoy. Use the trial time to check if the the selected windows game runs on your pc. Then you may upgrade the free demo to full version games.
By the way, if you are searching for free games for windows phone, then you should better visit Windows game store. Absolutist offers a few Windows Phone 8 games which are fun to play and free to download. There are also a number of educational games for kids. Regardless the preferred game genre, our company does its best to deliver best windows games of 2016 to your pc. So, subscribe to get most thrilling puzzle and adventure games free right to your email.
Sacra Terra:
Angelic Night
Use your cunning to defeat each demon and rescue humanity from destruction! As you explore a decaying hospital, unlock the secrets of a medieval abbey, and search eerie catacombs, you'll receive help from a pure spirit known only as Angel.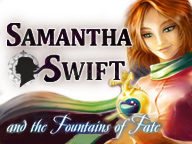 Samantha Swift and the Fountains of Fate
Leave for a trip with Samantha to find the Emerald of Judgment. With your friends' help you will soon discover that the real treasure lies in the rare artifact you have. It can be the key to the Fountain of Youth!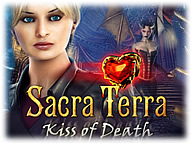 Sacra Terra:
Kiss of Death
Set out to rescue your fiance from a supernatural force that feeds on human suffering in Sacra Terra: Kiss of Death!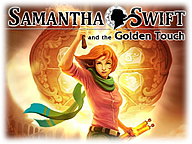 Samantha Swift II
Race against the clock to keep ancient powers from falling into the wrong hands! Travel to exotic locations as you discover the ancient secrets and mystery shrouding the famed Golden Touch!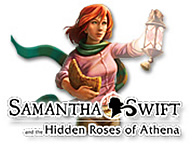 Samantha Swift
Travel the globe to uncover the Roses of Athena! Sam's quest to piece together the mystery and artifacts of the Roses of Athena is not without obstacles - she'll have to use her keen eyesight to pick out clues and defeat her opponent!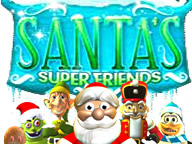 Santa's Super Friends
Find out who Mr. Stink is and why he would steal all the toys right before Christmas! With 60 progressively harder levels of play, 3 skill levels to choose from and even your very own Christmas Tree ornaments to collect, you'll be instantly hooked!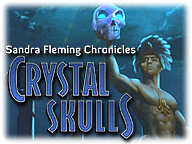 Sandra Fleming Chronicles:
Crystal Skull
The legendary Crystal Skulls have been lost for centuries. Sandra Fleming is hired to find them for Professor Harold Wagner in Sandra Fleming Chronicles: The Crystal Skull!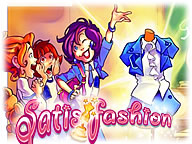 Satisfashion
Fulfill a lifelong dream as the newest hire at uber-fabulous international fashion house Satisfashion!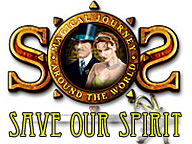 Save Our Spirit
After a whirlwind honeymoon, a mysterious secret society has kidnapped Mary Longstep for her mystical powers, which connect her with precious talismans from famous world destinations. Lord Longstep has set off on a grand adventure across the globe t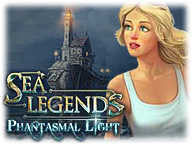 Sea Legends:
Phantasmal Light
Waking up on a mysterious island, Jane must now figure out what happened with her beloved Mike!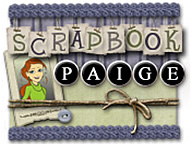 Scrapbook Paige
Search for objects and design scrapbook pages for customers in this upbeat hidden object game! It's time to get creative with Scrapbook Paige!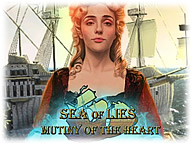 Sea of Lies:
Mutiny of the Heart
Based on the true story of a famous pirate, Sea of Lies: Mutiny of the Heart takes you on a rollicking adventure!