Games for Windows
Welcome to the selection of the best PC games for Windows 7. Fun casual games are grouped by genre to let you choose cool games for boys and girls. Hidden object adventure games remain popular these years, thus, many computer games for Windows 7 belong to this category. Arcade and strategy games enjoy wide fan audience as well. Now most of them feature full HD graphics. So, please, check the system requirements before windows 8 games download. The same is true for arcades and 3D action games.
The complete Windows 7 games list is available to review by genre. For example, click Match 3 games title to find new simulation and puzzle games. Similarly, you may download free Windows 7 games for kids or board games for the whole family to enjoy. Use the trial time to check if the the selected windows game runs on your pc. Then you may upgrade the free demo to full version games.
By the way, if you are searching for free games for windows phone, then you should better visit Windows game store. Absolutist offers a few Windows Phone 8 games which are fun to play and free to download. There are also a number of educational games for kids. Regardless the preferred game genre, our company does its best to deliver best windows games of 2016 to your pc. So, subscribe to get most thrilling puzzle and adventure games free right to your email.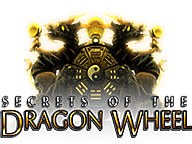 Secrets of the Dragon Wheel
Help Epiphany O'day sneak on board the luxurious and dangerous Imperial Majestic to stop murder and mayhem in its tracks! Travel from Europe to the exotic far east in Secrets of the Dragon Wheel, a fun Hidden Object game!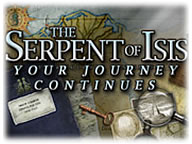 Serpent of Isis:
Your Journey Continues
Find the Tomb of Isis and finish the search that Robert's Grandpa started! Travel the globe and find clues that will help on your search! After Professor Thomas Penroy is kidnapped, it's up to you to take over the hunt for the legendry Tomb of Isis!
Secrets of the Seas:
Flying Dutchman
Uncover the Sea Secrets of the Flying Dutchman in Secrets of the Seas: Flying Dutchman!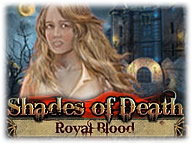 Shades of Death:
Royal Blood
After your father dies, your sister Violet requests your help at the Family Castle. After arriving, things seem to be in disarray. Discover what had frightened your father and find the truth behind his death.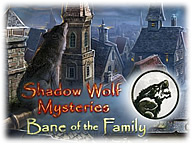 Shadow Wolf Mysteries:
Bane of Family
Return to the De la Fer estate to help the count unravel the curse that has been passed down through his family in Shadow Wolf Mysteries: Bane of the Family!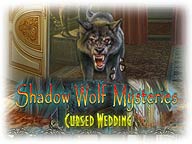 Shadow Wolf Mysteries:
Cursed Wedding
Explore the gorgeous streets of Paris as you uncover the truth behind the ancient werewolf curse in this thrilling Hidden Object game!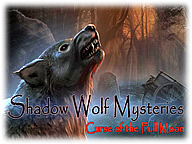 Shadow Wolf Mysteries:
Curse Full Moon
Called into a small city from the capitol, you have been put in charge of solving a string of mysterious murders! Around the same time as the murders, a wolf has been appearing around town and spooking the townsfolk.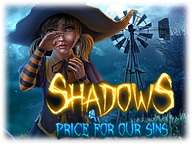 Shadows:
Price for Our Sins
The enraged demon steals the souls of the students in revenge, but Dylan narrowly escapes his clutches.
Shaolin Mystery:
Tale of the Jade Dragon
You travel across ancient China to find the mythical Jade Dragon Staff. To save your imprisoned friend you will meet interesting characters, explore fantastic locations and dive into the amazing atmosphere of adventure in this unique game!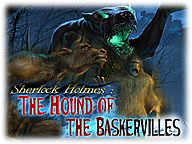 Sherlock Holmes:
Hound of Baskervilles
Charles Baskerville is the latest victim of a centuries-old curse! Now, Henry Baskerville needs Sherlock Holmes' help to break the curse, before another murder occurs! Crack the case in this incredible Hidden Object Puzzle Adventure game!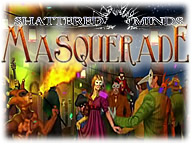 Shattered Minds:
Masquerade
Stop the villainous Visage from ruining Mardi Gras in Shattered Minds: Masquerade, an incredible Hidden Object Puzzle Adventure game!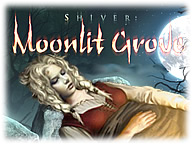 Shiver:
Moonlit Grove
You'll need all of your wits to survive the long night in Shiver: Moonlit Grove, a chilling Hidden Object Puzzle Adventure game.