Games for Windows
Welcome to the selection of the best PC games for Windows 7. Fun casual games are grouped by genre to let you choose cool games for boys and girls. Hidden object adventure games remain popular these years, thus, many computer games for Windows 7 belong to this category. Arcade and strategy games enjoy wide fan audience as well. Now most of them feature full HD graphics. So, please, check the system requirements before windows 8 games download. The same is true for arcades and 3D action games.
The complete Windows 7 games list is available to review by genre. For example, click Match 3 games title to find new simulation and puzzle games. Similarly, you may download free Windows 7 games for kids or board games for the whole family to enjoy. Use the trial time to check if the the selected windows game runs on your pc. Then you may upgrade the free demo to full version games.
By the way, if you are searching for free games for windows phone, then you should better visit Windows game store. Absolutist offers a few Windows Phone 8 games which are fun to play and free to download. There are also a number of educational games for kids. Regardless the preferred game genre, our company does its best to deliver best windows games of 2016 to your pc. So, subscribe to get most thrilling puzzle and adventure games free right to your email.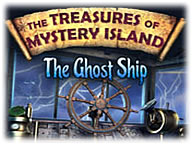 Treasures of Mystery Island:
Ghost Ship
Track down a friend who has disappeared on a tropical island! As you explore lost temples, devastated coastlines, and abandoned villages, you'll uncover a 60-year-old mystery surrounding a shaman and his efforts to save his island!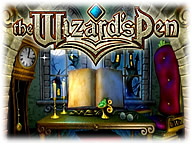 The Wizard's Pen (TM)
The Wizard has vanished, and only you can find him in this spellbinding hidden-object adventure! It's a unique new twist on the seek-and-find genre that you've gotta try!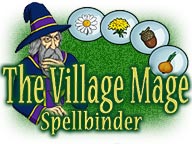 The Village Mage:
Spellbinder
Weave your healing magic as the village mage in this captivating blend of match-three gameplay and time management madness.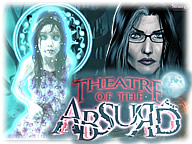 Theatre of the Absurd
The ancient theatre in the lonely winter mountains becomes an arena of spiritual war in Theatre of the Absurd!
Time Mysteries:
Inheritance
Vivien Ambrose has just discovered how to travel through time! After an evil time traveler kidnaps her father, it's up to Vivien to follow them to the past. Using a mysterious crystal ball, visit the past, and meet Vivien's ancestors!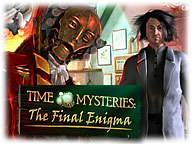 Time Mysteries:
The Final Enigma
Help Esther rise to the challenge and save the world from catastrophe in Time Mysteries: The Final Enigma!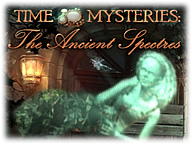 Time Mysteries:
The Ancient Spectres
Go on an incredible adventure and change events in the past to solve an incredible mystery!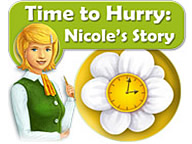 Time to Hurry:
Nicole's Story
Help Nicole find her vocation and climb up the corporate ladder in this fun Time Management game, Time to Hurry: Nicole's Story! Work in various shops throughout the city as you help this fresh college graduate find her calling in life.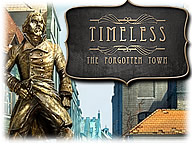 Timeless:
The Forgotten Town
Explore the mysterious city and solve its riddles to uncover the roots of a terrible disaster. Free yourself from the timeless trap as quickly as you can since the Chronometron is counting off the seconds of your life.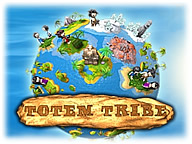 Totem Tribe
Experience a rare combination of strategy and hidden object gameplay, exploring the many wonderful islands of Totem Tribe!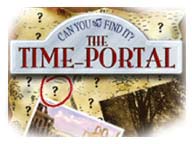 Time Portal
The Time Portal is a game that can be played by you alone or your whole family together. Just sit down and relax. Concentrate on the pictures. Everyone can play and enjoy the quest for the hidden clues.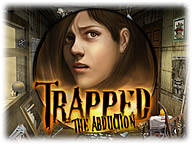 Trapped The Abduction
A regular day turns into a nightmare for a young woman who awakens locked in the back of a truck not knowing what happened and who she is. Help the woman escape from her tormentor!