Games for Windows
Welcome to the selection of the best PC games for Windows 7. Fun casual games are grouped by genre to let you choose cool games for boys and girls. Hidden object adventure games remain popular these years, thus, many computer games for Windows 7 belong to this category. Arcade and strategy games enjoy wide fan audience as well. Now most of them feature full HD graphics. So, please, check the system requirements before windows 8 games download. The same is true for arcades and 3D action games.
The complete Windows 7 games list is available to review by genre. For example, click Match 3 games title to find new simulation and puzzle games. Similarly, you may download free Windows 7 games for kids or board games for the whole family to enjoy. Use the trial time to check if the the selected windows game runs on your pc. Then you may upgrade the free demo to full version games.
By the way, if you are searching for free games for windows phone, then you should better visit Windows game store. Absolutist offers a few Windows Phone 8 games which are fun to play and free to download. There are also a number of educational games for kids. Regardless the preferred game genre, our company does its best to deliver best windows games of 2016 to your pc. So, subscribe to get most thrilling puzzle and adventure games free right to your email.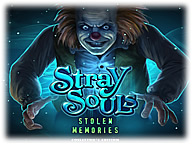 Stray Souls:
Stolen Memories
Guide a mother who pursues a terrifying apparition into a twisted reality to save her daughter.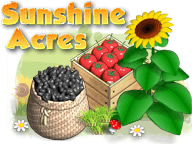 Sunshine Acres
Welcome to Sunshine Acres, where you make your living off the land! Do you have what it takes to turn a simple parcel of land into a sprawling farmland? So slip into your overalls and dig into Sunshine Acres!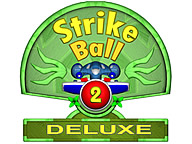 Strike Ball 2 Deluxe
Do you remember the feverish compulsion to beat "just one more level" when you played Strike Ball 2? Then prepare for your temperature to skyrocket when you play the BaStrike Ball 2 Deluxe is twice as big as the original and more than double the fun!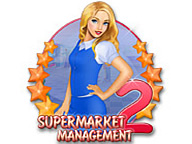 Supermarket Management 2
Put your Time Management talents to the test and grow your little shop to the biggest store in the entire city! Work quickly to purchase unique upgrades, helpful assistants, and even better locations.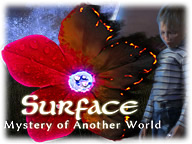 Surface:
Mystery of Another World
Use your talents to explore the mysterious area and save Bobby before it's too late!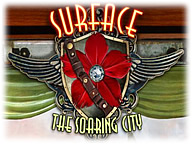 Surface:
The Soaring City
Search for your brother, Jeremy, in a beautiful world where the sky is as wide as your imagination in the Hidden Object Puzzle Adventure game, Surface: The Soaring City!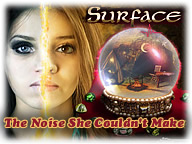 Surface:
The Noise She Couldn't Make
On a lonely stretch of highway, a young girl is found unconscious in Surface: The Noise She Couldn't Make!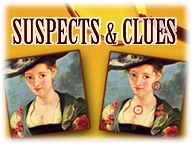 Suspects and Clues
Thieves, vandals, and counterfeiters have joined together for the heist of the century. You'll need keen visual skills to analyze the evidence, piece together clues, and track down the suspects in this photo hunt game.
Tales of Lagoona:
Orphans of the Ocean
New Anemone Orphanage is in trouble of being shut down, and it's up to you to save it. Explore a host of breathtaking, underwater locations as you search for valuable items and sell your wares at the market so you can upgrade the orphanage.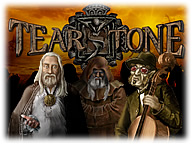 Tearstone
Change your life forever as you explore unusual locations and meet interesting characters. Take on challenging minigames, unique puzzles, and mind-bending quests in this unique game. Unravel the mystery and discover the truth of the Tearstone!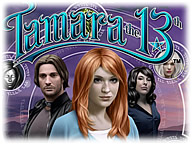 Tamara the 13th
Tamara McNamara discovers she's a 13th generation witch in the suspenseful Puzzle Adventure, Tamara the 13th. Her mother is kidnapped; in order to rescue her, she must master her innate magical powers.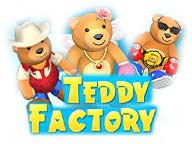 Teddy Factory
Create and assemble various stuffed animals through 45 twisting levels. Collect unique toys along the way to proudly display in your trophy room. Move on to bigger and better toys and factories.