Adventure games for Windows
Feeling bored? Wish to try something special? Absolutist is the source of best adventure games for PC whether you prefer classic detective games, haunted stories, dark mystery games, treasure hunt and much more. For the past few years we observed the rise of popularity of so-called HOPA games. The abbreviation stands for hidden object puzzle adventure and presumes that a player has to complete a number of mini-games and hidden object scenes to proceed with the storyline. It is particularly characteristic of lite adventure games for girls, in which the main character, usually a brave young lady embarks on a risky journey, searching for powerful ancient artifacts or her lost family.
Although the seek-and-find tasks may be presented differently and display great creativity of game designers, there is still a part of casual audience that prefer pure find-and-apply gameplay. Here at Absolutist we care that such fans of old-school quests can also download something to their taste at our portal. Just in case we recommend that our users take advantage of free one-hour trial to make sure that game is worth purchasing and operates flawlessly on their desktop device before they actually order its full version.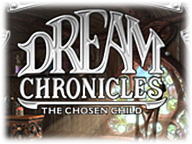 Dream Chronicles:
The Chosen Child
Unlock the secrets of the mysterious fairy realm in the third installment of the award-winning Dream Chronicles series!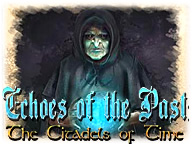 Echoes of the Past:
The Citadels of Time
Be ready for an exciting journey that will start from the Dark Middle Ages and end in the present times!
Echoes of Sorrow
Listen to the Echoes of Sorrow and remember who you are as you explore your memories in this fun Hidden Object game! While being chased by a dark shadow, you trip and hit your head.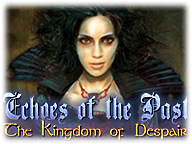 Echoes of the Past:
Kingdom of Despair
Test your wits as you gather the missing amulets, restore the lives of the cursed characters - and open the portal to return home!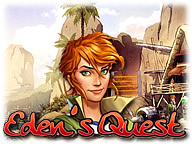 Eden's Quest
You are Eden Hunt, a famous archaeologist, who embarks on a breathtaking treasure hunt in an isolated island whose owner is...very discreet. Play Eden's Quest, a subtle blend of adventure and challenges, with a smattering of hidden objects!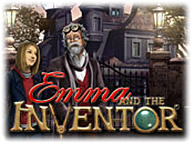 Emma and the Inventor
Save Emma's grandfather who has accidentally trapped himself in a mysterious void in Emma and the Inventor! Put the machine back together and create fuel for it in this beautiful Hidden Object Puzzle Adventure game!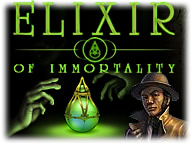 Elixir of Immortality
Saddle up for fun and become a sheriff in Golden Trails: The New Western Rush. Use your Hidden Object talents to find the culprits behind a bank robbery, and bring them to justice. Play innovative minigames as you explore intriguing storylines!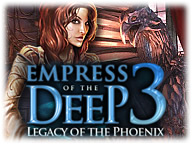 Empress of the Deep 3:
Legacy of Phoenix
After vanquishing her evil twin, Pandora, Empress Anna must find her lost tribe in Empress of the Deep 3: Legacy of the Phoenix!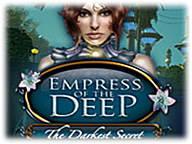 Empress of the Deep
A beautiful young woman wakes up in a vast and mysterious undersea temple complex, not knowing who or where she is. She soon learns that she has been frozen for over a century. Now she must escape the crypt and unravel the mystery!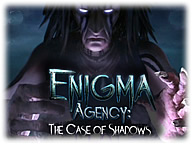 Enigma Agency:
The Case of Shadows
Track a missing detective through the jungles of Central America in Enigma Agency: The Case of Shadows!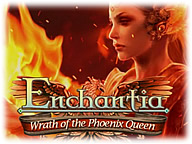 Enchantia:
Wrath of the Phoenix Queen
Travel the magical world of Enchantia as you go on your quest to stop the Phoenix Queen!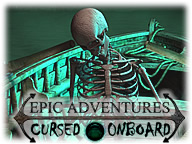 Epic Adventures:
Cursed Onboard
Epic Adventures: Cursed Onboard takes you to a derelict ship stranded in the middle of the Great Amazon jungle. The recently discovered ship set sail in the 1970s but it never reached its destination. Dive into this incredible game!