Adventure games for Windows
Feeling bored? Wish to try something special? Absolutist is the source of best adventure games for PC whether you prefer classic detective games, haunted stories, dark mystery games, treasure hunt and much more. For the past few years we observed the rise of popularity of so-called HOPA games. The abbreviation stands for hidden object puzzle adventure and presumes that a player has to complete a number of mini-games and hidden object scenes to proceed with the storyline. It is particularly characteristic of lite adventure games for girls, in which the main character, usually a brave young lady embarks on a risky journey, searching for powerful ancient artifacts or her lost family.
Although the seek-and-find tasks may be presented differently and display great creativity of game designers, there is still a part of casual audience that prefer pure find-and-apply gameplay. Here at Absolutist we care that such fans of old-school quests can also download something to their taste at our portal. Just in case we recommend that our users take advantage of free one-hour trial to make sure that game is worth purchasing and operates flawlessly on their desktop device before they actually order its full version.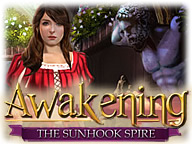 Awakening:
The Sunhook Spire
Scale the heights of Sunhook Spire, rescue the Enchantress and uncover the tower's mysteries in this epic journey!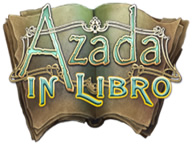 Azada:
In Libro
Save the three worlds contained inside of a magical book in Azada: In Libro!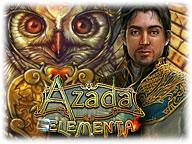 Azada:
Elementa
Journey to amazing worlds as the whimsical saga continues in Azada: Elementa!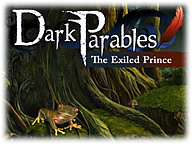 Dark Parables:
The Exiled Prince
Many centuries ago, a princess kissed a frog and transformed him into a handsome prince. Unlike the fable, they never ended happily ever after.
Dark Tales:
Edgar Poe's Premature Burial
Step into this subtle story, where Julien has hired the world famous Detective Dupin to investigate the sudden death of his beloved!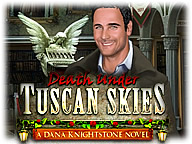 Death Under Tuscan Skies:
Knightstone
Journey across Italy as best-selling novelist Dana Knightstone in Death Under Tuscan Skies: A Dana Knightstone Novel!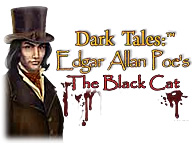 Dark Tales 2:
The Black Cat
Monsieur Mark Davies has reported his wife, Sara, missing and now it's up to you to track her down and solve the mystery! Use your Hidden Object talents to tackle the case, and discover the evil culprit behind Sara's disappearance.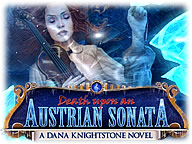 Austrian Sonata:
Dana Knightstone Novel
Return to Europe in a brand new adventure as Dana Knightstone, the best-selling novelist who can see ghosts!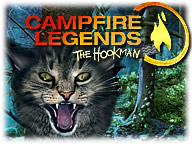 Campfire Legends:
The Hookman
Walk in Christine's footsteps and experience the fright of the fateful night before your very eyes! Only with nerves of steel and a clear mind can you find life-saving objects and solve challenging puzzles. Can you escape The Hookman?
Depths of Betrayal
Protect the people of the town and figure out why the machine turned its back on its creator and went berserk.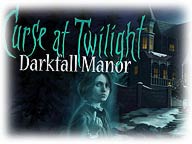 Curse at Twilight:
Thief of Souls
Unlock memories from the past and solve intricate puzzles to break the webs of a curse!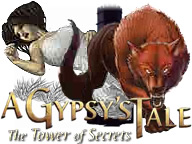 A Gypsy's Tale:
The Tower of Secrets
Break a dangerous curse that is engulfing an ancient tower in A Gypsy's Tale, an entertaining Hidden Object game! After being hired by a monk, it's up to Reylin of Winderalth to travel deep into the wilderness, into a mysterious maze.