Adventure games for Windows
Feeling bored? Wish to try something special? Absolutist is the source of best adventure games for PC whether you prefer classic detective games, haunted stories, dark mystery games, treasure hunt and much more. For the past few years we observed the rise of popularity of so-called HOPA games. The abbreviation stands for hidden object puzzle adventure and presumes that a player has to complete a number of mini-games and hidden object scenes to proceed with the storyline. It is particularly characteristic of lite adventure games for girls, in which the main character, usually a brave young lady embarks on a risky journey, searching for powerful ancient artifacts or her lost family.
Although the seek-and-find tasks may be presented differently and display great creativity of game designers, there is still a part of casual audience that prefer pure find-and-apply gameplay. Here at Absolutist we care that such fans of old-school quests can also download something to their taste at our portal. Just in case we recommend that our users take advantage of free one-hour trial to make sure that game is worth purchasing and operates flawlessly on their desktop device before they actually order its full version.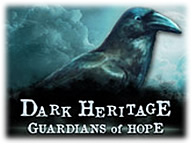 Dark Heritage:
Guardians of Hope
Solve mind-bending puzzles and search challenging hidden object scenes in Dark Heritage: Guardians of Hope!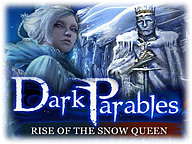 Dark Parables:
Rise of the Snow Queen
Journey into the mythical Snowfall Kingdom and investigate the disappearance of children in Dark Parables: Rise of the Snow Queen!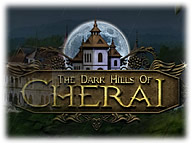 The Dark Hills of Cherai
Save your cousin from an evil magician and find the legendary treasure of Cherai! Explore a mysterious palace in the Dark Hills of Cherai, using your Hidden Object talents, to track down the treasure and save your family!
Dark Strokes:
Sins of the Fathers
Guide Ethan Black as he attempts to rescue his bride-to-be from a terrifying menace known as the Faceless Ones in Dark Strokes: Sins of the Fathers!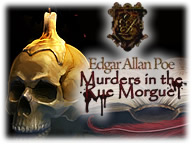 Dark Tales:
Edgar Allan Poe's Murders
A dreadful murder and kidnapping has occurred in the Rue Morgue and only you can solve the dark crime! Follow the clues to find the killer and the missing family. Solve the devious puzzles to find the hidden clues that will lead you to the murderer.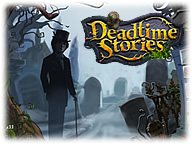 Deadtime Stories
Sinister thrills await in this gorgeously dark and unsettling telling of a ghost story from New Orleans' shadowy history. Free trapped spirits, cast spells and unlock fragments hidden in the paranormal world to reveal the story of a voodoo queen.
Dark Tales:
Edgar Allan Poe's Gold Bug
Edgar Allan Poe's classic tale gets a reboot in this fourth game in the well-loved Dark Tales series!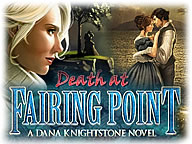 Death at Fairing Point:
Dana Knightstone
While on vacation in Scotland, you are haunted by the ghost of David, a working-class painter in love with a rich heiress - until he was killed at Fairing Point! Uncover history as you travel across Europe to investigate David's mysterious death.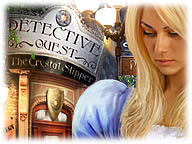 Detective Quest:
The Crystal Slipper
A man shows up on your doorstep asking you to track down the woman he loves. It would be just another "missing persons" case, except the only thing you have to go on is a crystal slipper...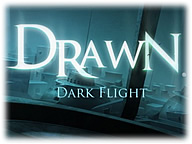 Drawn:
Dark Flight Collector's Edition
A young girl with an excellent ability to make her paintings come to life is chased by an awful king. Iris has escaped from the Tower, but she needs your help! Rescue a future queen, by revealing the secrets of magical worlds of Stonebriar Kingdom!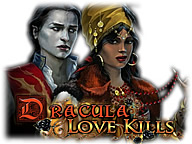 Dracula:
Love Kills
The Queen of Vampires is back and is determined to destroy the world! No one, human or vampire, will stand in her way. Will you be able to stop the Queen in Dracula: Love Kills, a terrifying Hidden Object Puzzle Adventure game?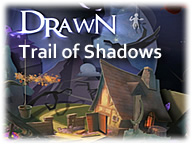 Drawn:
Trail of Shadows
Become a part of the story by following clues scattered throughout paintings to save a boy with the power to create painted worlds!