Adventure games for Windows
Feeling bored? Wish to try something special? Absolutist is the source of best adventure games for PC whether you prefer classic detective games, haunted stories, dark mystery games, treasure hunt and much more. For the past few years we observed the rise of popularity of so-called HOPA games. The abbreviation stands for hidden object puzzle adventure and presumes that a player has to complete a number of mini-games and hidden object scenes to proceed with the storyline. It is particularly characteristic of lite adventure games for girls, in which the main character, usually a brave young lady embarks on a risky journey, searching for powerful ancient artifacts or her lost family.
Although the seek-and-find tasks may be presented differently and display great creativity of game designers, there is still a part of casual audience that prefer pure find-and-apply gameplay. Here at Absolutist we care that such fans of old-school quests can also download something to their taste at our portal. Just in case we recommend that our users take advantage of free one-hour trial to make sure that game is worth purchasing and operates flawlessly on their desktop device before they actually order its full version.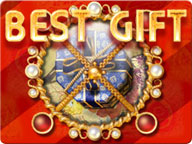 Best Gift
Dip into fascinating world of gifts, treasures, adventures and unbelievable puzzles, which will give you unforgettable feelings! In this unique new take on the classic-style matching game you can also collect magic tiles, diamonds and great bonuses.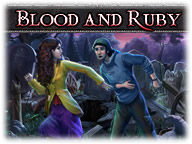 Blood and Ruby
On the edge of unearthing a centuries-old secret, Marcus Sinclair was abducted. As his sister Ruby, it is quickly revealed to you, that the darkest of creatures wait at every turn! Face your destiny as you decipher the clues left by your ancestors!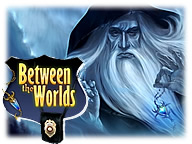 Between the Worlds
A quiet American city has been struck by an inexplicable crime wave.The city is counting on you to decode the secrets within different locations as you discover a true sense of mystery and intrigue while travelling Between the Worlds!
Calavera:
Day of the Dead
Cross the border between life and death in this festive Hidden Object Puzzle Adventure game.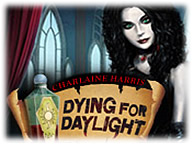 Charlaine Harris:
Dying for Daylight
Enter a vampire world as Dahlia, a vampire with a fantastic sense of fashion and a razor-sharp wit! Go on an epic hunt to find the legendary sun potion in Dying for Daylight.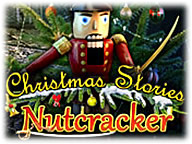 Christmas Stories:
Nutcracker
The Nutcracker needs your help, and there's an army of rats running rampant through the kingdom!
Chimeras:
Tune of Revenge
Uncover the truth and unmask the true villain in Chimeras: Tune of Revenge, thrilling Hidden Object Puzzle Adventure game!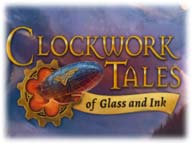 Clockwork Tales:
Of Glass and Ink
Stop the earthquakes before more cities fall in this thrilling Hidden-Object Puzzle Adventure game!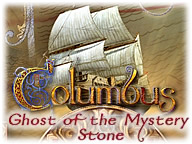 Columbus:
Ghost of the Mystery Stone
After crashing his ship, and being tossed overboard, Columbus sees a beautiful apparition reaching out to him. Waking up on a mysterious island, Columbus begins to explore his surroundings and stumbles upon ancient treasures and perplexing puzzles.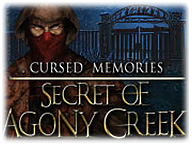 Cursed Memories:
Secret Of Agony Creek
Start your adventures waking up chained to the floor of a bletcherous cabin in Cursed Memories: Secret of Agony Creek!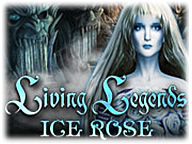 Living Legends:
Ice Rose
Novelist Edward Grand has found evidence of a terrible tragedy in the city of Rosemount!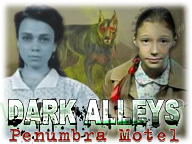 Dark Alleys:
Penumbra Motel
During a road trip your friend's daughter is kidnapped by a mysterious man in Dark Alleys: Penumbra Motel!