Adventure games for Windows
Feeling bored? Wish to try something special? Absolutist is the source of best adventure games for PC whether you prefer classic detective games, haunted stories, dark mystery games, treasure hunt and much more. For the past few years we observed the rise of popularity of so-called HOPA games. The abbreviation stands for hidden object puzzle adventure and presumes that a player has to complete a number of mini-games and hidden object scenes to proceed with the storyline. It is particularly characteristic of lite adventure games for girls, in which the main character, usually a brave young lady embarks on a risky journey, searching for powerful ancient artifacts or her lost family.
Although the seek-and-find tasks may be presented differently and display great creativity of game designers, there is still a part of casual audience that prefer pure find-and-apply gameplay. Here at Absolutist we care that such fans of old-school quests can also download something to their taste at our portal. Just in case we recommend that our users take advantage of free one-hour trial to make sure that game is worth purchasing and operates flawlessly on their desktop device before they actually order its full version.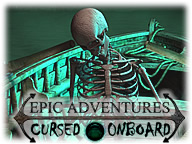 Epic Adventures:
Cursed Onboard
Epic Adventures: Cursed Onboard takes you to a derelict ship stranded in the middle of the Great Amazon jungle. The recently discovered ship set sail in the 1970s but it never reached its destination. Dive into this incredible game!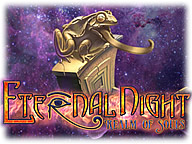 Eternal Night:
Realm of Souls
When the sun sets on ancient Egypt for seven long days, the Pharaoh calls on a hero to reopen the passage to the Land of the Dead to face the gods themselves! Employ alchemy as you solve intricate puzzles composed in stars, ancient hieroglyphics.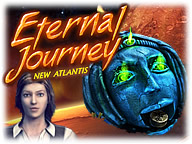 Eternal Journey:
New Atlantis
Solve the greatest archeological puzzle known to man in Eternal Journey: New Atlantis!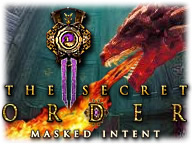 The Secret Order:
Masked Intent
Help Sarah unmask the traitor before he destroys the Order in The Secret Order: Masked Intent!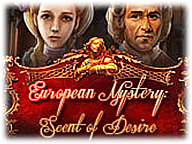 European Mystery:
Scent of Desire
Stop a maniac's murderous trail of fragrance and deception in European Mystery: Scent of Desire!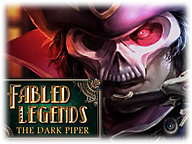 Fabled Legends:
The Dark Piper
After being summoned to a The Dark Piper strikes in Fabled Legends: The Dark Piper!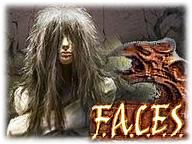 F.A.C.E.S.
Discovering that other people have similar gifts as yours, you realize that evildoers would do anything to possess your talents. Dive into F.A.C.E.S. and explore gorgeous Hidden Object scenes to become a hero!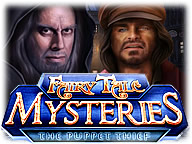 Fairy Tale Mysteries:
The Puppet Thief
Once upon a time, there was a man who went from town to town with songs and poetry, capturing the souls of children...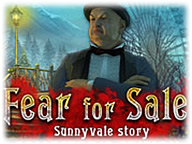 Fear for Sale:
Sunnyvale Story
Investigate a strange murder and get to the bottom of a complicated case!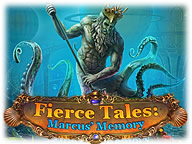 Fierce Tales:
Marcus Memory
Solve the mystery of a seaside town and uncover your lost memories in Fierce Tales: Marcus' Memory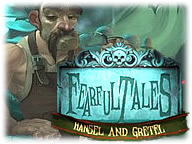 Fearful Tales:
Hansel and Gretel
Follow the gingerbread man to save your children in Fearful Tales: Hansel and Gretel!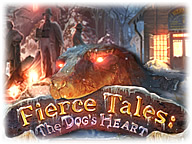 Fierce Tales:
The Dog's Heart
Explore beautiful hidden object scenes and mysterious locations to uncover the truth!